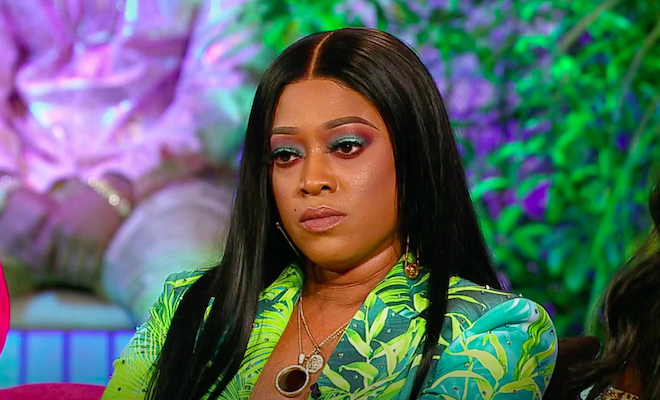 By: Amanda Anderson-Niles
Part one of the "Love And Hip Hop Miami" reunion didn't lack when it comes to drama.
Amara La Negra and Emjay confirmed that they are still broken up. But Shay isn't happy that Emjay is still living in Amara's house. And she thinks her brother is being foolish to still have hopes that he and Amara could get back together.
Although Joseline didn't attend the reunion, PreMadonna had some words for her.
And Nikki Natural's feud with Trina worsened. Even Nikki's kids aren't safe from Trina's wrath.
Here's a recap for, "Reunion Part 1."
Click next for the details.