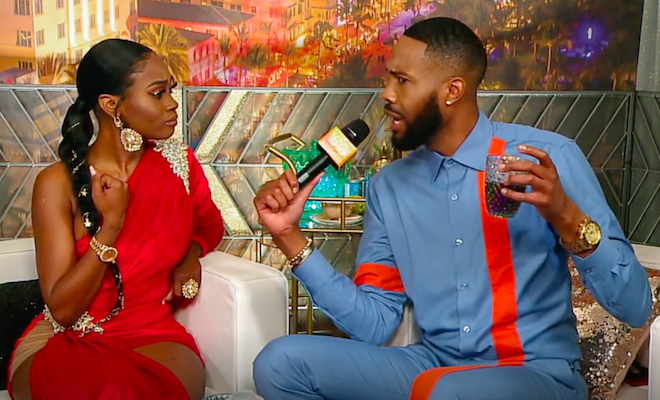 By: Amanda Anderson-Niles
"Love And Hip Hop Miami" fans are still talking about part one of the reunion. And many have a lot to say about the blowup that took place between Trina and Nikki Natural.
The two women fell out after they had some tension during Trina's disastrous boot camp.
Sukihana and Hood Brat had just tried to fight Nikki, and she went off on Trina after Trina tried to ask what happened. And it's been on between them since. Jabs have been thrown on social media, but Nikki feels as if Trina crossed the line with the comment she made about Nikki's kids.
After part one of the reunion aired, Nikki took to Instagram to call out Trina.
Click next for the details.