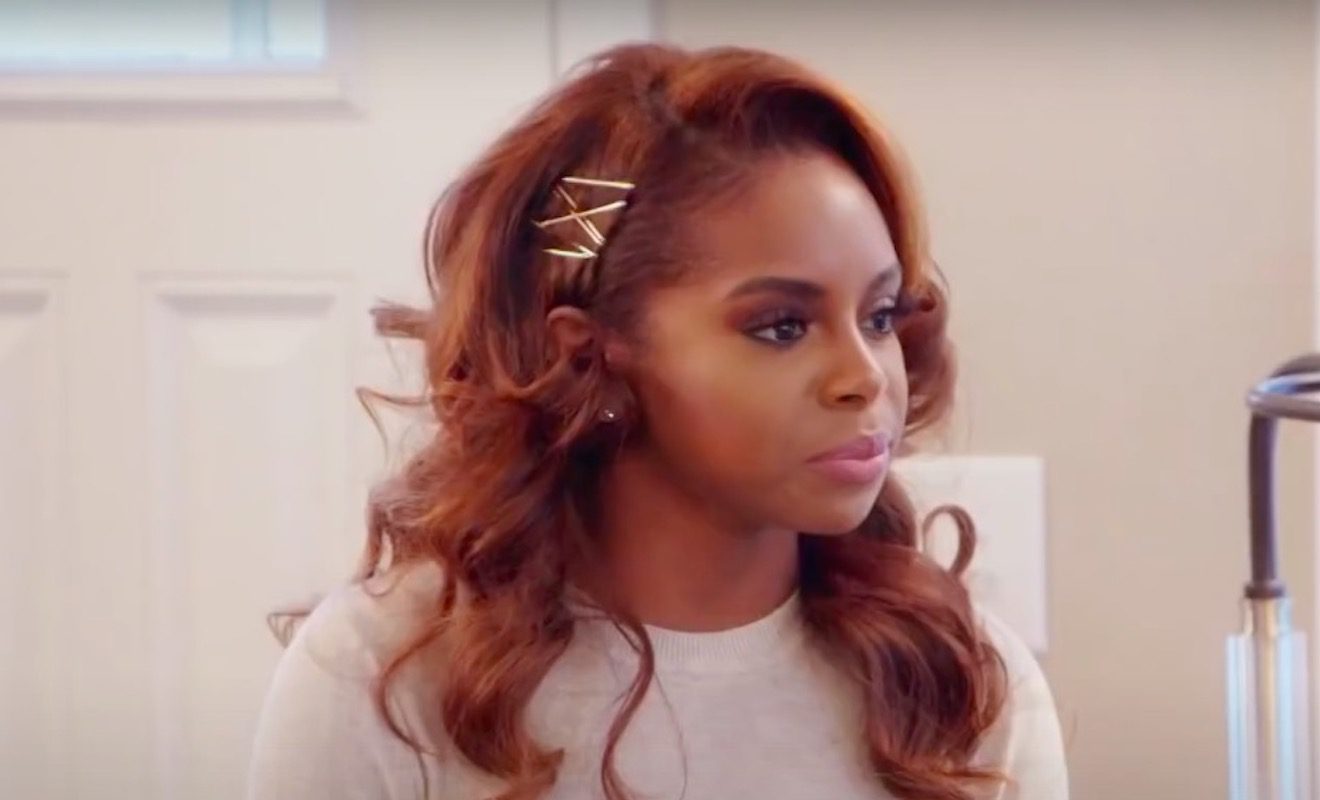 The fallout from the altercation continues.
"Real Housewives of Potomac" stars Candiace Dillard and Monique Samuels continue to be hot topics in the media. This is due to the altercation that took place last year. It was such a controversial moment that it affected the whole cast. And it's pretty divided. Gizelle Bryant, Robyn Dixon, and Wendy Osefo are Team Candiace. In fact, they have refused to film with Monique.
Karen Huger and Ashley Darby support Monique. While Karen said she is remaining neutral, her decision to not ice out Monique has made her a target in the group. She's been accused of being messy. And Candiace thinks that Karen actually did choose a side. Monique's side is where her support lies, according to Candiace. So it seems as if the friendship between Karen and Candiace has deteriorated.
Ashley's support of Monique has resulted in her writing a character statement. The character statement, as well as raw footage of the altercation, are said to be some of the things that led to charges being dismissed.
So even though Candiace and Ashley were working on a friendship, that ship has now sailed.
Porsha Williams was critical of Candiace Dillard pressing charges.
Interestingly enough, it's not just fans of the show and "Real Housewives of Potomac" stars who have opinions on the altercation.
Months ago, Porsha Williams addressed it. And the "Real Housewives of Atlanta" star sided with Monique.
On her show, "Bravo's Chatroom," she talked about it with Gizelle. Gizelle happens to be one of her cohosts.
And Porsha said, "Come on Candiace, you know better than that. You actually had a knife at Ashley. Now, what if Ashley would have gone and called the police and tried to press charges on you? Like come on, let's be real. That was your friend, you had an argument. It did not end well, however, don't go to the next level. I think that's too much."
Porsha also went on to question why Candiace seemed so stressed about the situation. She questioned why Candiace was traumatized from having her hair pulled.
Candiace Dillard responds.
Apparently, Candiace wasn't here for Porsha's comments. And she had some things to say about Porsha in a recent interview with the "Behind the Velvet Rope" podcast.
Candiace said that she is aware that other Housewives have had controversial moments.
She told David Yontef, "100%. Yeah…There's a line. And I think…we've seen a lot of Housewives push the envelope and like push the line."
Candiace added, "I've always used Lisa Rinna as an example when she cracks that glass on the table. That, and of course, you know, I think Porsha and Kenya kind of took it too far…"
A jab at Porsha follows, "So you've seen people push the line…but never really cross it outside of Porsha –who…is proven herself to be the sidekick of all."
She then takes a shot at Porsha and Monique's friendship, "I guess Monique would be Porsha's sidekick." Candiace continued, "And just the two wild people defending each other, which is very cute. But you, you know the line when you have sense, and as I like to say scruples, and when you don't…it shows. It shows how you were raised and who you really are."
Check out the full interview here.