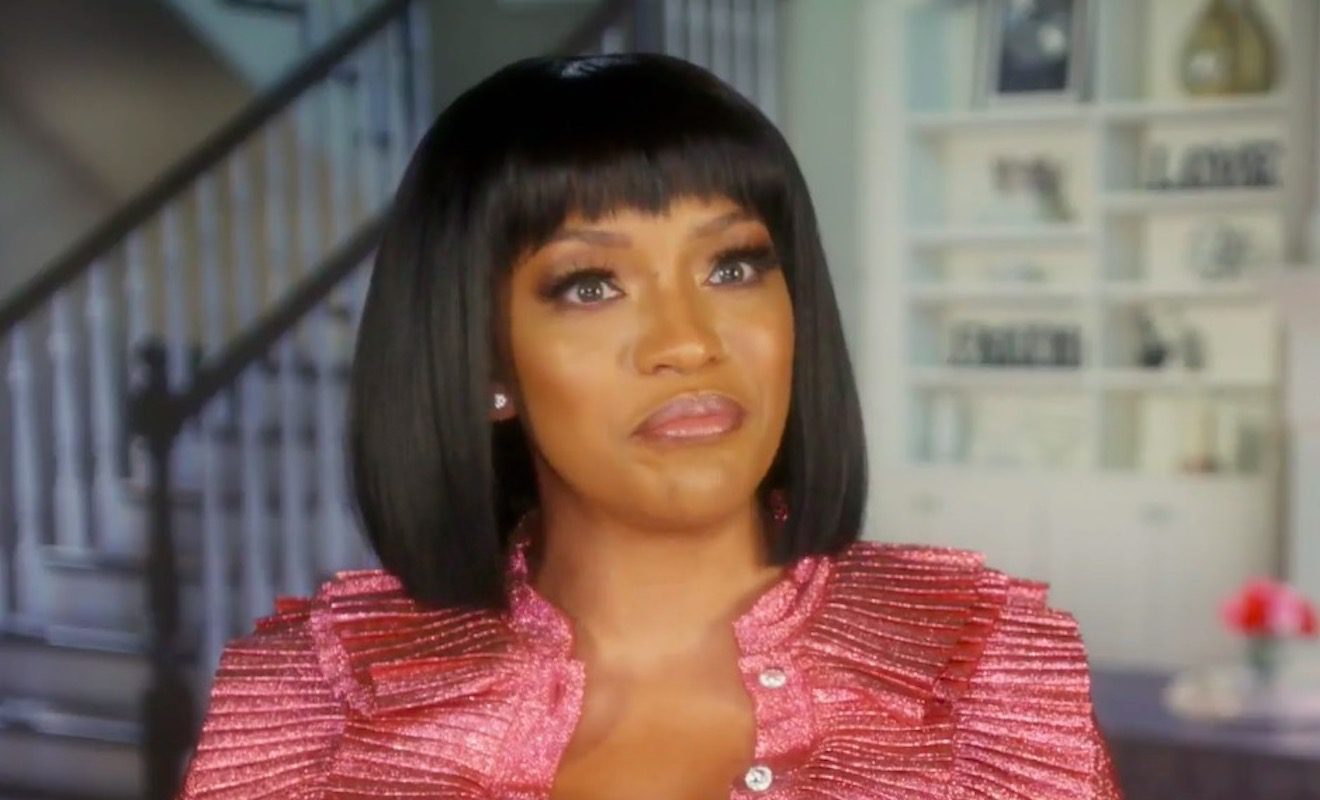 Adam Ali responds to the latest accusations made by LaToya Ali.
On the upcoming episode of "Real Housewives of Atlanta, " Drew Sidora puts LaToya Ali on blast, again. While the ladies are with the rest of the group, Drew accuses LaToya of hooking up with her pastor. She also claimed that LaToya's decision to do this resulted in her pastor not moving forward with blessing Drew's daughter. Drew said she was told that LaToya was upset to find out that Drew knew about the relationship.
However, LaToya denied having a relationship with Drew's pastor. And Kandi Burruss called out Drew for accusing LaToya of "preying on a prophet."
Interestingly enough, LaToya's ex-husband Adam Ali made the same accusations. Plus, he had something to say about LaToya's current boo Von Rhe.
In a YouTube video, Adam responded to LaToya saying that he wanted her to abort their son. He said, "So LaToya was going down the path of belligerent drinking on a constant basis. And I'm trying to steer her on the path, on a better path because this is….you're doing the most now. I don't know what you're trying to escape. Our lives are fantastic. There's nothing for you to be doing all of this."
He continued, "It takes two to tango. She got pregnant. I was really upset at that very moment like this can't be happening right now. You've been excessively drinking. And the angle that I told her was there's the potential of alcoholic fetal syndrome here. She knows this. So this idea of abortion talk…in fact, we only had this conversation or this disagreement of the situation for like 24 hours."
Adam said that it was a brief situation, "And I came to my senses. At the end of the day, it takes two to tango. I played a part in this. And I stepped up and said we're moving forward." He also said it was more so about LaToya's alleged drinking problem, "It had nothing to do with the child, it was about the potentiality of what this may cause and that was my concern about it."
Adam Ali addresses Von Rhe.
On Drew's pastor, Adam said, "The brand was always wholesome. But now that I left, your brand is a mess. Everywhere you go is a mess. Even when the divorce was happening, you were tryna find God, went to the church, you screwed the pastor, or the deacon, whoever. You can't go to Heaven like that. I'm telling you. You're causing mess everywhere you go."
Adam had some words for Von as well. And accusations were made. He said, "Homie, long story short, you're a male escort You'll do anything for clout."
Adam added, "The receipts are there. I can't spare you any more. And I'm only doing this unfortunately because you've been paper cutting me. You're really trying to play this daddy, big daddy, stepdaddy role way too fast. Keep your hands away from my child, my daughter. Don't play with me."
LaToya and Von now have a YouTube channel together, and in one video, Von surprised LaToya with a cuban link to "match her watch." Well, Adam claimed that LaToya actually bought it all herself. And she mistakenly had the receipt sent to the house, "She bought her own self a rollie. The only thing honey is you forgot to have the receipt sent to your house. It got sent over here. And in fact, you put it on credit. That's a d*mn shame. And then you attributed the rollie, the chain or whatever to the dude to make him seem like your protector. He's a provider. You're going out sad."
Adam showed his subscribers the receipt, and had some advice for his ex-wife, "You're trying to entertain the world and make it seem like you're happy. Get off the internet."