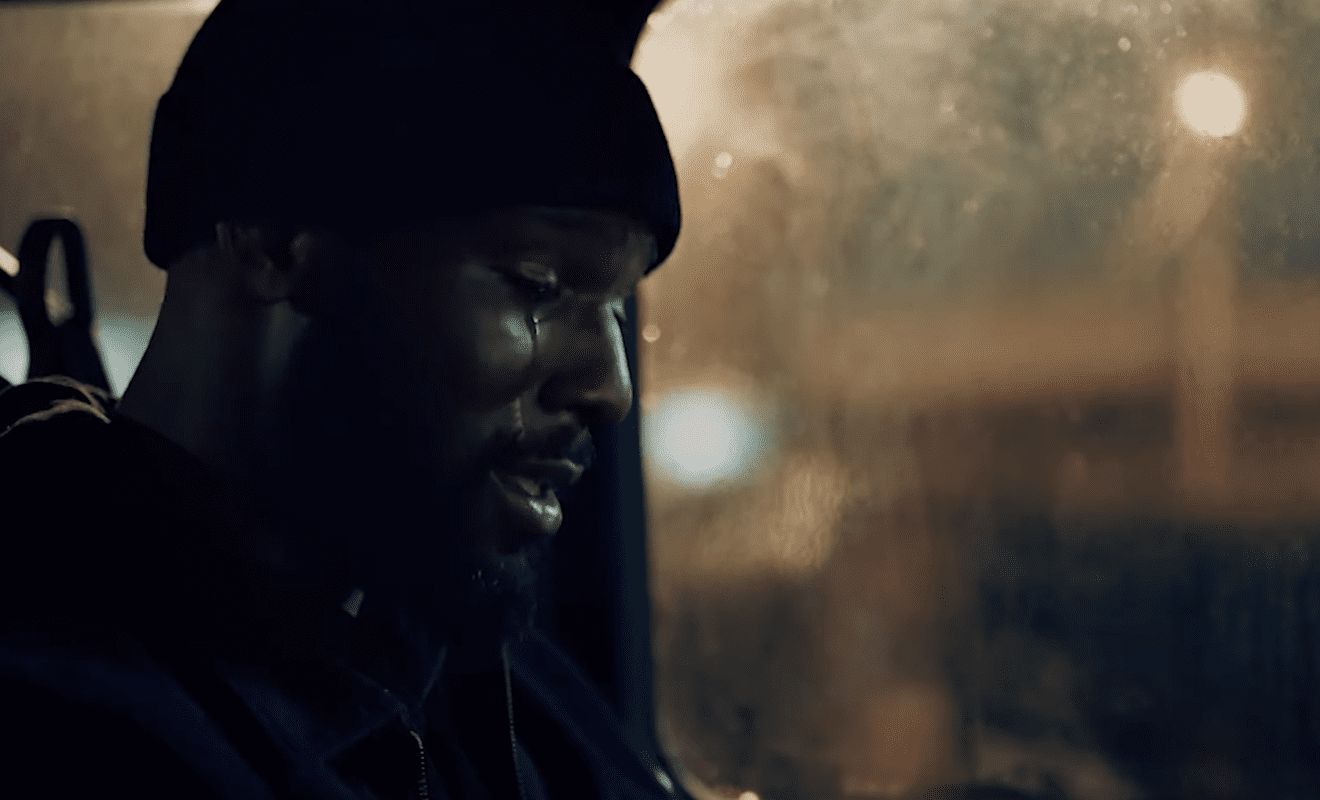 Ralph Angel says he has a new job.
Charley and Ralph Angel sit in angst as Nova's on the phone with a prominent person. Nova and Charley contacted people they know to stop the investigation of the missing persons at the farm.
Despite this, Ralph Angel isn't sure this will save him and the farm from lawsuits.
Meanwhile, Aunt Vi and Hollywood are at the restaurant packing up a care package. Aunt Vi thanks him for supporting her with Celine and Gabriel. Hollywood then tells her that the Ernest situation will eventually blow over. As they're talking, Billie and Prosper are at home when Billie shows Prosper a new coffee maker. Prosper scoffs at the new coffee maker, saying it costs too much. This disappoints Billie and she says she'll take it back.
Later on, Darla's in the bed when Ralph Angel walks in and she tells him she's worried about everything. Ralph Angel says they'll be alright but Darla is skeptical. She then scoffs at Ralph when he reveals Theo hooked him up with a job at a warehouse that is legal.
At home, Charley's reading an article about her and Davis titled, "If Ride or Die Was a Person." Micah walks in and she closes her laptop. He asks what's she's thinking and Charley lays out everything that's happened recently. Micah responds by saying they can't always be in control and mentions he's been having anxiety attacks at school. But he realized that while he can't control actions, he can control how he reacts to them.
Darla tells Aunt Vi about a move she made.
Meanwhile, Nova presses the medical examiner about being notified about the results before they're made public. However, the medical examiner doesn't honor that request. Darla then visits Aunt Vi to receive the care package she put together earlier. Aunt Vi learns about Darla and Ralph Angel's money issues and tells Darla that she'll always be there for them. Darla tells her about the account her parents have and how she asked her parents to sign it over to her.
Aunt Vi is proud of Darla for doing what she did. Meanwhile, Ralph Angel and Prosper stop by Hollywood's "The Real Spot." Hollywood pours up a drink and they all vent about their Aunt Vi drama. Hollywood and Ralph Angel tell Prosper not to worry about his drama with Aunt Vi but to focus on rebuilding his relationship with Billie.
Nova's neighbor Dominic stops by to check on her. He inspires her for a new article for Tru Papers and she thanks him. Later on that night, Ralph Angel meets with Theo about his opportunity. Theo's slim on details but tells Ralph Angel he's one person he can trust. To even solidify the partnership, Theo gives him a bigger cut of what's owed. Theo says he's trying to pay him back for holding him down while they were locked up. Either way, Ralph Angel's still worried.
Ralph Angel picks up a questionable job.
The next day, Charley stops by Nova's and they talk about the recent article and backlash Charley is facing on Twitter. Meanwhile, Aunt Vi and Hollywood have Celine and Gabriel over for dinner and their guests are impressed with the food. Celine has good news for Aunt Vi; Celine got the ball rolling on her divorce. Hollywood then gifts Gabriel a basketball. This puts a smile on Celine's face. Meanwhile, Micah's friend Isaiah stops by his room. He asks Micahs about the meditation and finds photos he took. This causes him to ask for a photoshoot and Micah agrees.
Later that night, Charley and Nova reminisce about their dad Ernest and the drama on the farm. Charley asks if he really killed anyone and Nova says if he did, it was for a good reason. Meanwhile, Ralph Angel shows up at Theo's job. He's in the driver's seat of a van praying and asking God for forgiveness. Theo pulls up and then tells him about a change of plans and asks him to help load up the van. Ralph Angel reluctantly agrees.
When Ralph Angel works on loading the van, he gets even more fearful. When they're done, Ralph Angel tells Theo this is the only job he's taking. Theo says it's cool and gives Ralph Angel his cut.
At home, Aunt Vi and Hollywood talk about Celine and Gabriel, and Aunt Vi mentions how hanging around Gabriel brought something different out of him. This makes Aunt Vi openly ponder if Hollywood will want his own children. But he says it's not on his mind.
Aunt Vi gives Charley advice.
Later on, Ralph Angel's driving the van when a cop turns on his sirens. Luckily, the cop drives by and Ralph Angel continues his journey to drop off the goods.
The next morning, Aunt Vi and Charley are together. Aunt Vi cuts through the small talk and Charley says she's concerned about the backlash she and Davis are facing on social media. Aunt Vi scoffs at the backlash, telling Charley the critics don't know her and Davis. However, she tells Charley she asked for trouble when she posted a photo of them on social media and talked to Gayle King about it.
Meanwhile, Billie reads Nova's next piece and lets Nova know that if she posts the article, she's going to draw even further ire from the police. Billie then apologizes for telling Ernest about Nova's s*xuality. Nova accepts the apology and wants to focus on their future.
The family learns Ernest's legacy is cleared.
Later on, the family gathers together at Aunt Vi's restaurant with the news. It turns out the bones found were over 150 years old, proving Ernest didn't kill anyone. After they toast with champagne, Ralph Angel wonders whose remains they really are.
Micah and Isaiah are hanging out after the photoshoot. When they go get food, Micah tells him he's an open ear to talk just as he was for Micah.
Back at the restaurant, Ralph Angel tells Darla he booked a babymoon getaway and Darla deserves it. Ralph Angel also says he worked a double shift with Theo and he's going to work another shift next week.
Lastly, while at home, Nova's neighbor Dominic stops by for a special favor. Nova requests help to test the remains found at the farm. He agrees and then invites Nova out for a jog. Prosper, meanwhile, is with Billie at home and he thanks her for being around for him. Billie tells him he doesn't have to thank her and then asks for forgiveness for all the times he failed her. They then hug.
What are your thoughts about the episode?