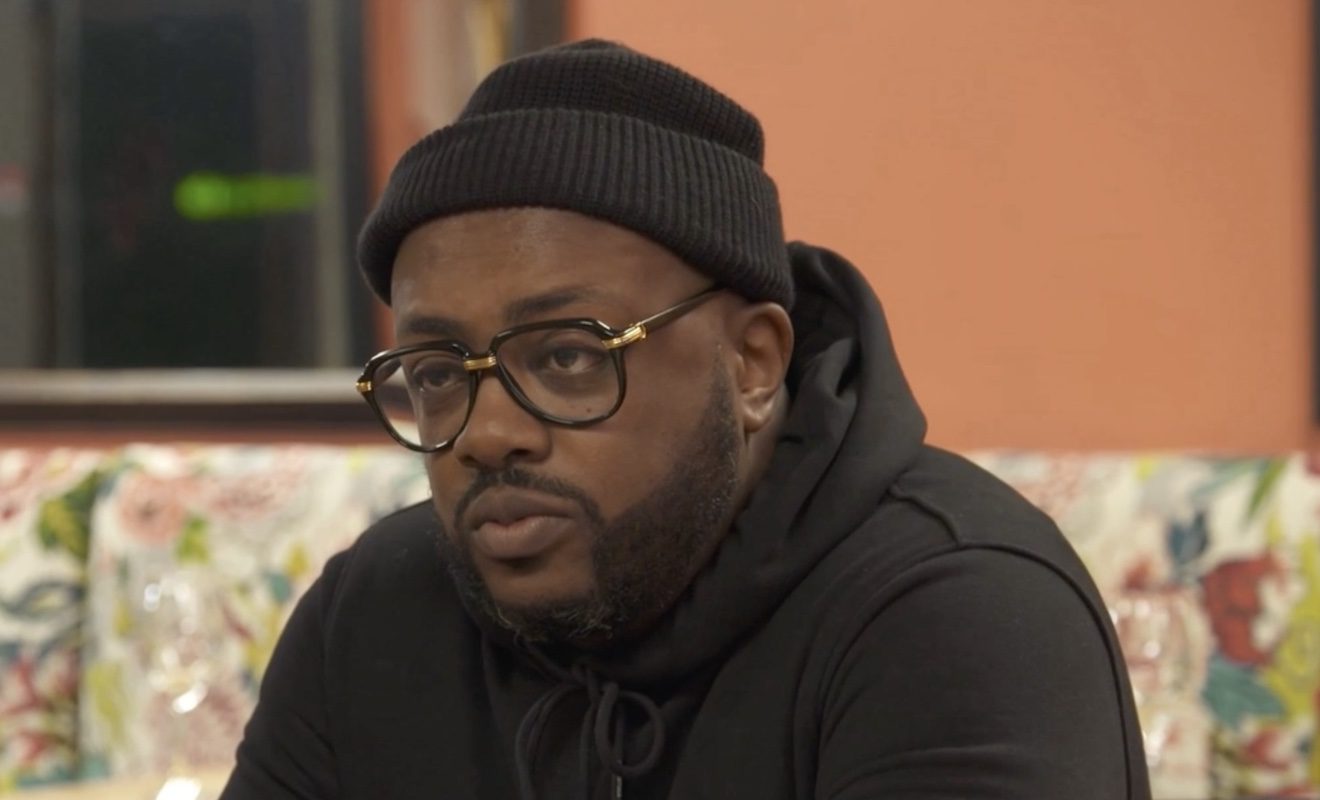 Dennis isn't ready to talk to Porsha after the chaos in Mexico.
The episode opens up from the cliffhanger. Dennis just dropped off PJ and Porsha asks him to come in to talk. But Dennis doesn't want to come in. In a green screen interview, Dennis says Porsha isn't the type to apologize. And it's unfortunate what happened in Mexico. Regardless, Dennis says he'll just see Porsha and PJ the next morning. PJ is getting her tonsils removed. 
Dennis didn't do anything wrong in Mexico, according to Aunt Liz.
Aunt Liz FaceTimes Dennis. She tells him she knows he didn't do anything wrong the day the altercation happened. In fact, she witnessed Dennis not reacting when things got violent. And he was trying to leave when things popped off. Dennis is a great father. And she's going to continue to support him. So they will meet again soon to talk about some things. 
Porsha goes off on producers, Londie regrets opening up.
Londie and Porsha meet for a bite to eat and chit-chat. They laugh after Lonnie pulls out Dennis' Versace robe. Porsha says Simon told her to return Dennis' things. 
They discuss the drama that happened between Storm and Londie. Londie feels Porsha took up for Storm against her throughout the trip. Porsha says she's just as close to Storm as she is to Londie. Londie believes Porsha won't be honest about this. So she lets it go. 
Londie also reveals that Dennis told her that it was Porsha who told him to fire her. Porsha gets irritated. She believes Dennis is just trying to divide them. In a green screen interview, Porsha reveals she fired Londie as her assistant because she didn't wrap her toiletries in plastic and her Chanel bag was ruined. 
As the conversation continues, Porsha then says that Londie wasn't there for her when she was in an abusive relationship. But Londie was away in college at the time. Porsha walks off after Londie expresses that Porsha doesn't spend enough time with her. 
Porsha goes off, telling the producers she's tired of her family saying this. Londie breaks down in tears and Porsha eventually returns to the table. She apologizes to Londie and consoles her. Porsha stresses she's not mad at Londie. In a green screen interview, Londie says she regrets meeting up with Porsha to discuss these things. 
Porsha didn't apologize to Dennis.
Dennis meets with Aunt Liz. They eat and talk about how things went at the hospital. It was awkward being in a room with Porsha after the drama in Mexico. But Dennis decided to apologize to Porsha. In a green screen interview, Porsha tells producers she didn't apologize to Dennis for her actions. 
As Dennis and Liz continue to talk, Liz invites Dennis to the opening for the new Hosea Williams headquarters. Dennis can't go because he has to go to Detroit for business. But he'll send some of his hot dogs. Liz wishes Dennis could attend. And she tells him that it would have been his chance to meet Hosea's real family. In a green screen interview, she says Diane's side of the family has very different personalities compared to the Williams side. The shade is clear. 
Simon is officially divorced. He and Porsha high-five about this. Porsha is excited because they found the perfect house and they can focus on the wedding. 
Simon confronts Aunt Liz.
It's the day for the opening of the new Hosea Williams headquarters. Porsha isn't coming. She sent Liz a video crying, saying PJ is really dehydrated. So she has to go to the hospital and Porsha is worried. In the meantime, Simon will come in her place to support. 
Simon pulls Liz aside. He tells her he told Porsha she is Hosea's granddaughter and Liz and her family needs to treat her better. In his opinion, they need to show Porsha some respect. In a green screen interview, Liz says Simon needs to focus on himself and make sure he treats Porsha better since that is his job. As far as she's concerned, her family treats Porsha very well. Regardless, Liz doesn't let Simon get her off track at the event. Drama is avoided. She just nods and says okay before ending the conversation. 
Dennis wants things handled in court.
Porsha meets Dennis. Apparently, he texted Simon saying he needs to talk to Porsha. In his opinion, Porsha doesn't always act like PJ is his child. For instance, Porsha doesn't want to tell him where she and Simon are moving to. Porsha then says that she wanted Dennis to remain close to her family. And she wanted him to become like a brother despite their breakup. This confuses Dennis. But Porsha repeats this. 
Dennis says they are still family. But Porsha tells him they aren't but he's PJ's family. She will respect that but she's done trying to be close to Dennis. 
So at this point, Dennis wants the courts involved. He sent over paperwork that Porsha never read. However, Porsha wants to set up a calendar. And Dennis wants joint custody. This is how he can be involved in important decisions about PJ. This leads to another argument. Dennis has decided he's ready to go and there's nothing else to talk about. Porsha goes in on him. She accuses him of hardly being around and only paying for PJ's school. Dennis calls her a liar and says that everyone knows how stupid she is before leaving. 
In Porsha's opinion, Dennis is just upset about her engagement. And now he will stop pretending to be happy for her and Simon. 
What are your thoughts on the season finale?