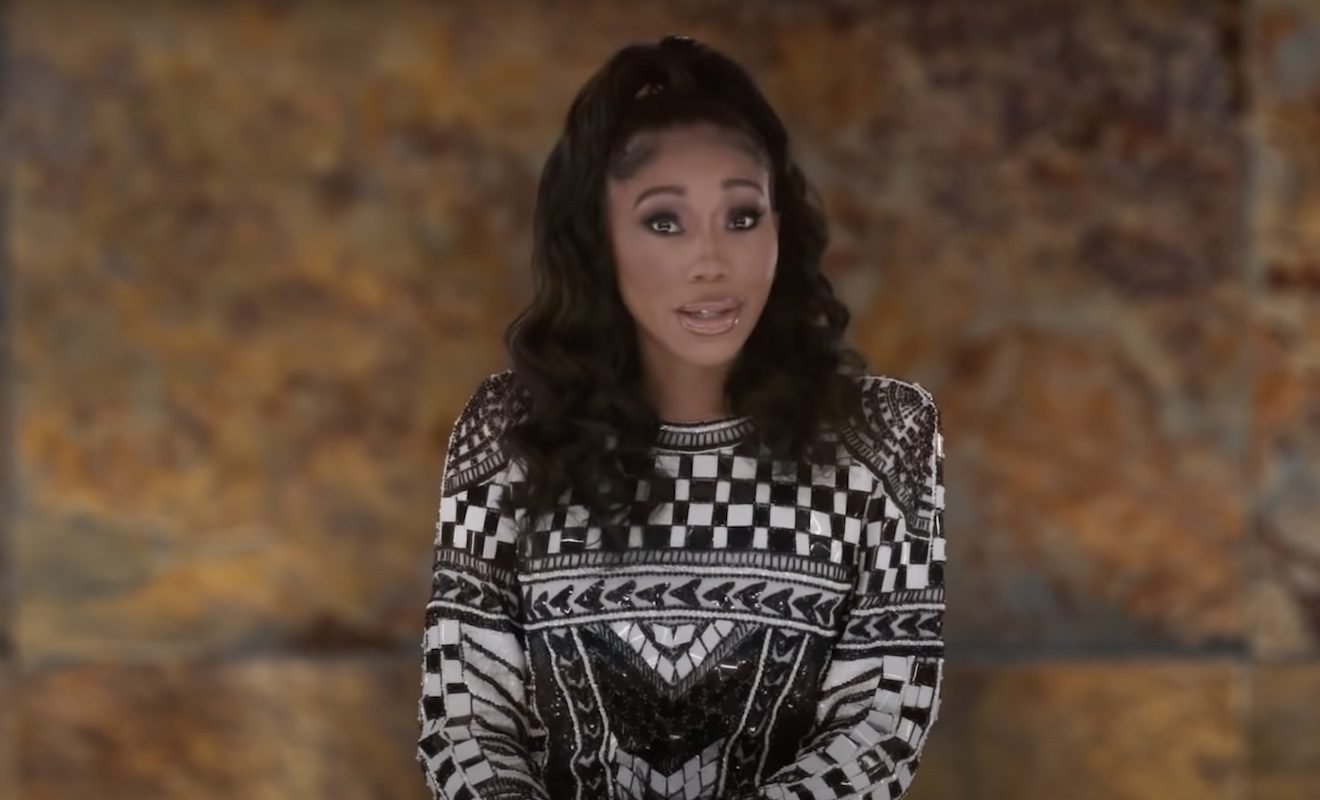 Tee Tee and Cree Campbell have tension on GUHH.
"Growing Up Hip Hop" newbie Cree Campbell is having a very interesting first season on the show. In fact, viewers have had a lot to say about Cree's drama with Sakoya Wynter. Sakoya entered the group unsure if she could be in the same place as Angela Simmons. In fact, she told Savannah Jordan that Angela used to date her son's father. So she wasn't sure that it wouldn't be awkward for them. Savannah passed this information to the rest of the group. And eventually, Sakoya and Tanice Simmons had a major blowup. Fast forward to Lil Twist's shindig, and Savannah still isn't a fan of Sakoya. Words are exchanged. Cree gets involved. And later Cree and Savannah ran up on Sakoya.
Interestingly enough, Sakoya isn't the only person Cree has tension with. Cree also clashed with Tahira "Tee Tee" Francis. When Cree first appeared on the show, she was in talks to be Tee Tee's wedding planner. However, Tee Tee backed off when she learned Cree told Savannah that Egypt Criss said Shawn Rogers cheated.
Cree didn't like the comments Tee Tee made about their fallout. And she accused Tee Tee of calling her "unprofessional" and playing with her business' reputation. When both women discussed what went wrong in their budding friendship, it's revealed that Cree had a run-in with Tee Tee's mother on Twitter.
Click next for the details.