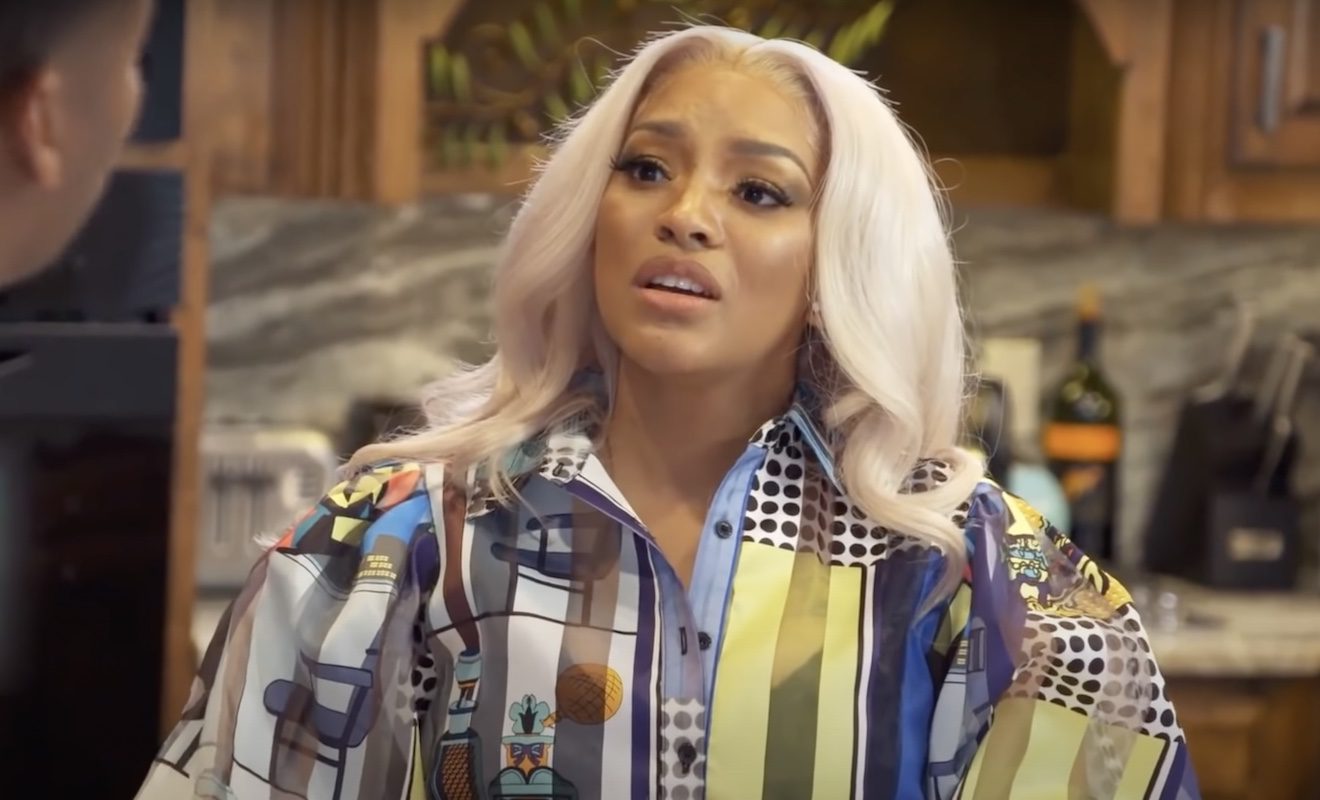 Drew Sidora started her RHOA journey off with a bang.
"Real Housewives of Atlanta" star Drew Sidora had a very eventful first season on the show. She ended up clashing with fellow newbie LaToya Ali. The drama kicked off after LaToya told the other women her thoughts about Drew's choice in wigs. Drew got even by calling LaToya her biggest fan and giving her an autograph. Their feud escalated after Drew accused LaToya of messing around with her pastor. She also received criticism from the cast and fans of the show for using Christmas gifts as a way to even. Interestingly enough, the other person Drew happened to clash with was Kenya Moore.
Kenya appeared to be open to getting to know Drew at first. But that went left when Drew told the other women that Kenya was going on the South Carolina trip via private jet with LaToya. Plus, she decided to bring her nanny along so Brooklyn Daly could come with her.
Kenya asked Drew not to tell the other women about the jet or her nanny coming along because she figured it could cause some drama. And she was right because Porsha Williams and Kandi Burruss were both furious because they felt Kenya should have told all the women that they could bring their children along. They also didn't enjoy getting to the destination by bus.
While some viewers enjoyed the drama that Drew brought to the previous season, others did not. And Drew's critics were very vocal about their feelings about her on social media. These same people also weren't thrilled when it was confirmed that Drew was returning for season 14.
Well, Drew had something to say in response to those who haven't exactly enjoyed her presence on RHOA. She also seemingly confirmed the reports of her clashing with Sheree Whitfield and season 14 newbie Sanya Richards-Ross.
Click next for the details.