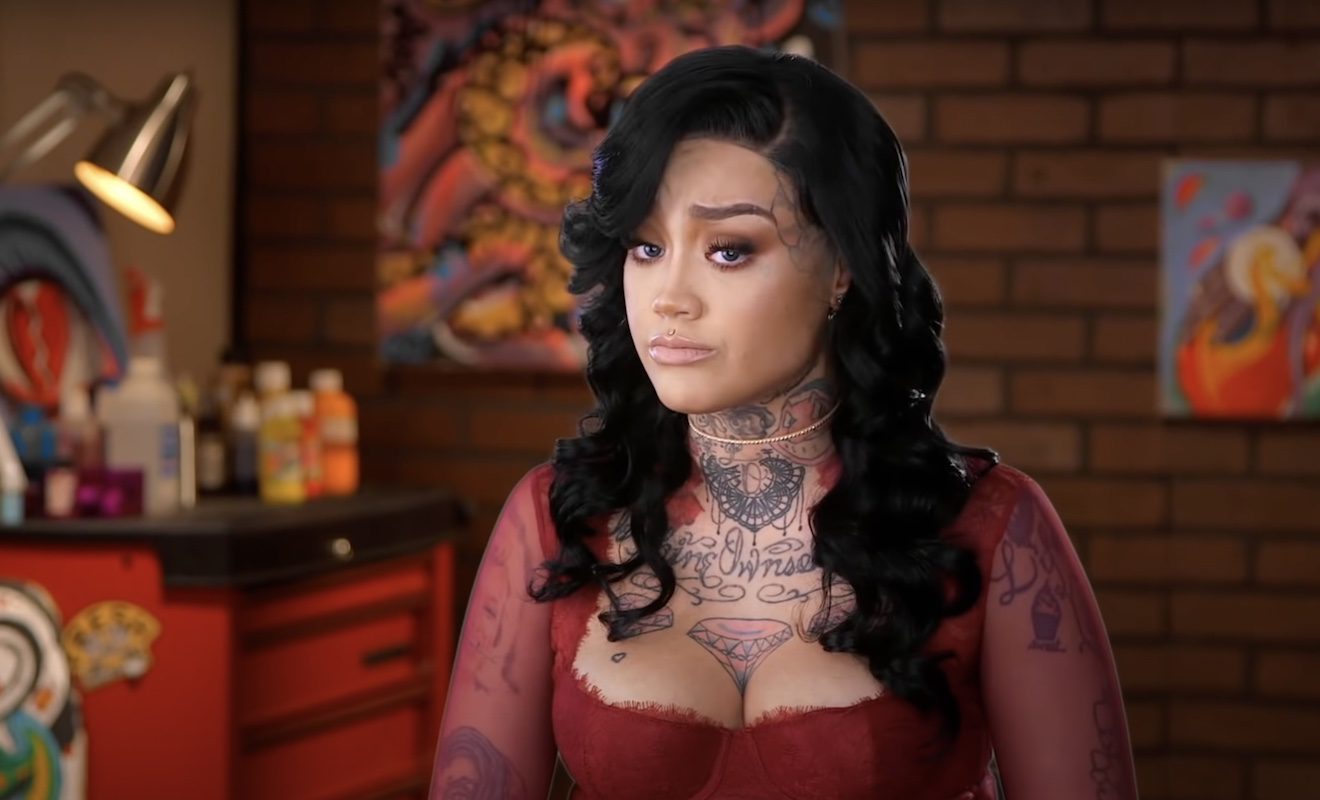 Donna isn't on good terms with Ceaser and the other "Black Ink Crew" cast members.
"Black Ink Crew" star Donna has had many controversial moments on the show. In fact, she's never felt the need to back down from a confrontation. So fans of the show have seen her be involved in altercations and get caught up in feuds with other cast members. However, the current season has probably been one of her most controversial ones ever. This is due to the fact that her relationship with Alex was a focal point.
Other people in the crew questioned if Donna and Alex's relationship had become toxic. They felt like she was verbally and physically abusive towards Alex. In fact, they noticed quickly that Alex had a scratch on his face after he got into an argument with Donna. At first, Alex told producers that Donna was responsible for the mark. Producers then tried to talk to Alex about the relationship and they said they worried about his safety and mental health.
Interestingly enough, Alex had a different version of the story on the recent episode. He told Ceaser and the others that Donna wasn't the person responsible for the scratch on his face. In fact, he was shaving while they were arguing. And doing so led to him accidentally cutting himself.
Donna is fed up.
Puma, Ceaser, and Teddy weren't convinced that Alex was telling the truth. They still believe that Donna had been violent towards Alex. And Alex was just trying to protect her from the criticism and consequences from production. Regardless, Ceaser has banned Donna from all of the shops. And he and Young Bae also took issue with comments Donna wrote on social media after Asians were killed at an Atlanta massage parlor. So Donna seemingly made her departure from the show on the latest episode.
Recently, Donna had some interesting things to say about her fallout with the crew. In the process, she made some messy accusations about Ceaser and Puma.
Click next for the details.