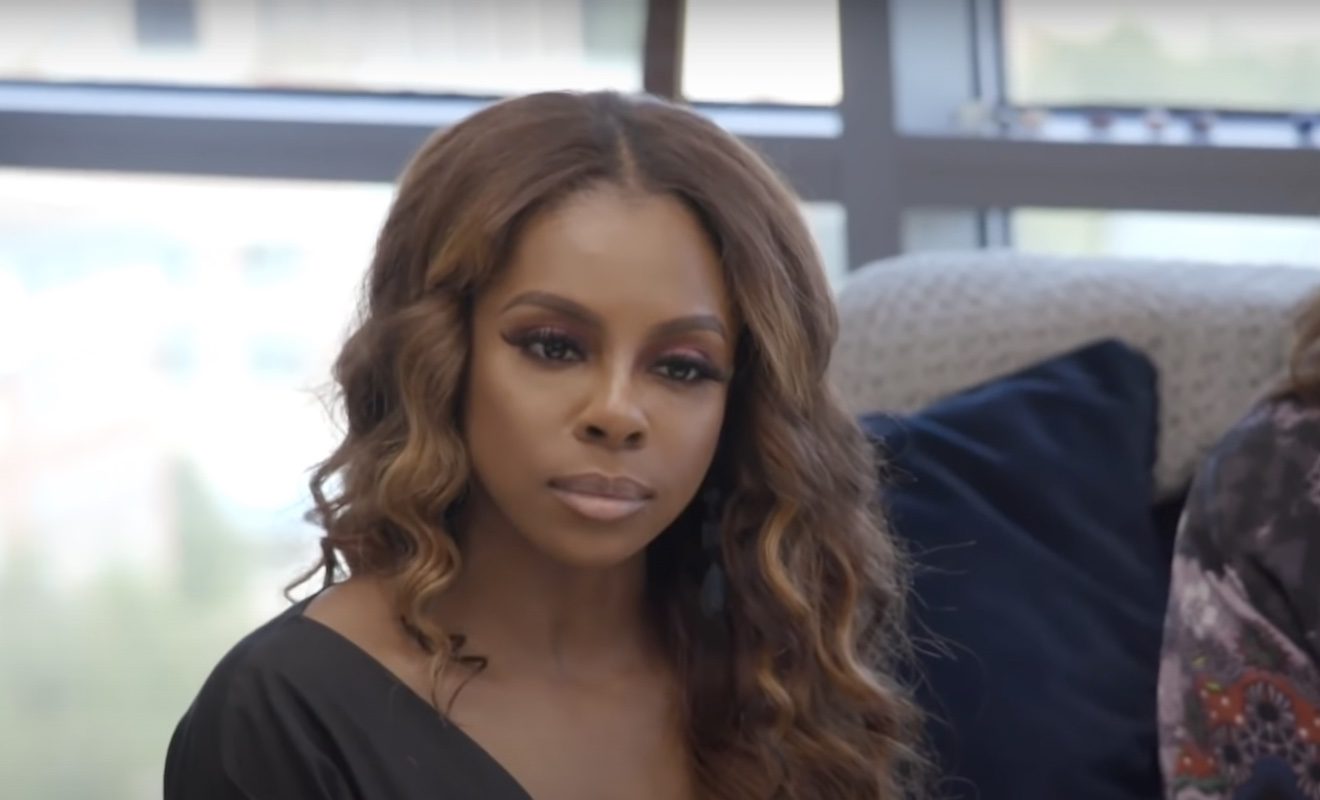 Candiace Dillard and Monique Samuels' altercation was a very hot topic.
"Real Housewives of Potomac" star Candiace Dillard is no stranger to controversial moments on the show. She's known for her ruthless clap backs. While some people have called out Candiace for some of the things she's said, Candiace thinks it's a double standard. She feels that she only drags people when they come for her first. And as long as she doesn't assault anyone, everyone should be fair game. Interestingly enough, Candiace's fallout with Monique Samuels was one for the books. Up until that point on the show, the cast never had any physical altercations. This was something that Gizelle Bryant took a lot of pride in. In fact, she said the ladies had always strived to "stay above the stereotypes." However, she firmly believes Monique ruined that when she assaulted Candiace at a winery.
To no surprise, the controversial moment was a hot topic on social media. Viewers spent a lot of time on social media debating about the situation. Some feel Monique was completely in the wrong to make the situation physical. As for Candiace's critics, some have said she deserved what she got that day. They point to the fact that Candiace started asking Monique to make good with the threat to drag her.
Some RHOP fans suspect Candiace Dillard was fired.
Candiace believes it's nonsensical for anyone to believe she deserved to be assaulted at her job. And she received even more criticism when she got into it with RHOP newbie Mia Thornton. Mia called Candiace's "Drive Back" music video low budget. Candiace clapped back by saying Mia's mother is low budget. While Candiace thought it was a generic clap back that wouldn't hurt too much, she had no idea that Mia's mother is a recovering drug addict. So it really did bother Mia for Candiace to say this.
When it comes to the group, Candiace can't help but feel like she's in an unfair situation. When she responds to shade and verbal jabs, she is told that she hits below the belt too much. But she's seen the other women on the show be just as lethal. In her opinion, she receives the most backlash and she shouldn't when she's on the same show with Ashley Darby. So Candiace is starting to think most of the criticism she receives is rooted in colorism.
Interestingly enough, Candiace became a hot topic on social media recently after a Bravo blind item had some RHOP fans believing she won't be on the upcoming season. And "Real Housewives of Atlanta" alum Eva Marcille's comments about Candiace caused even more discussions online.
Click next for the details.