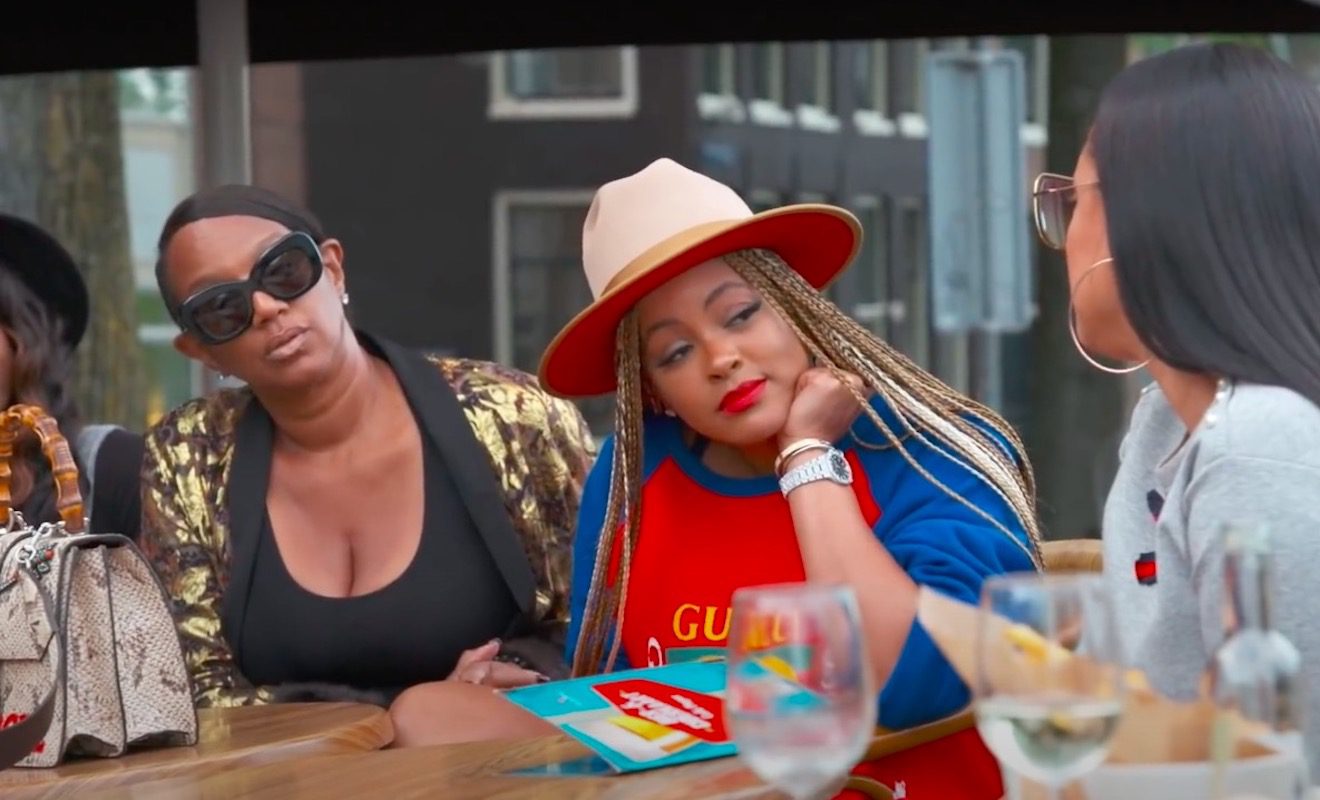 There has been a lot of controversy surrounding "Basketball Wives."
"Basketball Wives" producers decided to go in another direction after the previous season. It was a very controversial one. OG accused the cast of being colorist towards her. What made her feel this way is she said she was being held to different standards. It all started after the ladies said they didn't feel safe filming the reunion with her. OG was then told that she had to film in a different room. She wasn't allowed on the stage with the others. And they said the issue was they felt like OG was too violent. They couldn't trust that things wouldn't become physical while being around her.
Shaunie O'Neal even said that OG pushed her while she prevented her from running up on Feby Torres.
Interestingly enough, OG thought this was all nonsense. She pointed to the fact that she actually has never been involved in a physical altercation. And her foe Evelyn Lozada had violent tendencies of her own and that did not prevent the cast from wanting to film with her.
The rest of the ladies weren't feeling the accusations made by OG. Evelyn and Shaunie flat out refused to film with her because they said the accusations were harmful. Plus, Evelyn had her own legal issues with OG at the time because she sued OG for defamation. OG had previously accused Evelyn of being racist on social media after Evelyn used a monkey emoji on Instagram Story. She believed the emoji was Evelyn's attempt to throw some shade in her direction since they had clashed over OG's friendship with Chad Johnson.
Fans had a lot to say about the colorism accusations.
Regardless of making the other ladies uncomfortable, some of the women did try to talk to OG about her accusations of colorism. She stood firm. OG strongly felt that she had been mistreated because of her skin tone. The others strongly disagreed. So no real progress came from the conversations.
The situation was a hot topic on social media. And at times, OG even took to Instagram to call out the producers. She claimed that scenes had been unfairly edited to make her seem irrational.
Viewers were not happy with what was going on and they were vocal. So Evelyn, OG, Feby, and Kristen Scott are all out. And many of the "Basketball Wives LA" ladies were brought back. Shaunie will also appear on the show in a limited role.
Interestingly enough, rumors have already spread about the upcoming season. And now it's being reported that some issues on the production side have led to the cast having to reshoot for a few months.
Click next for the details.