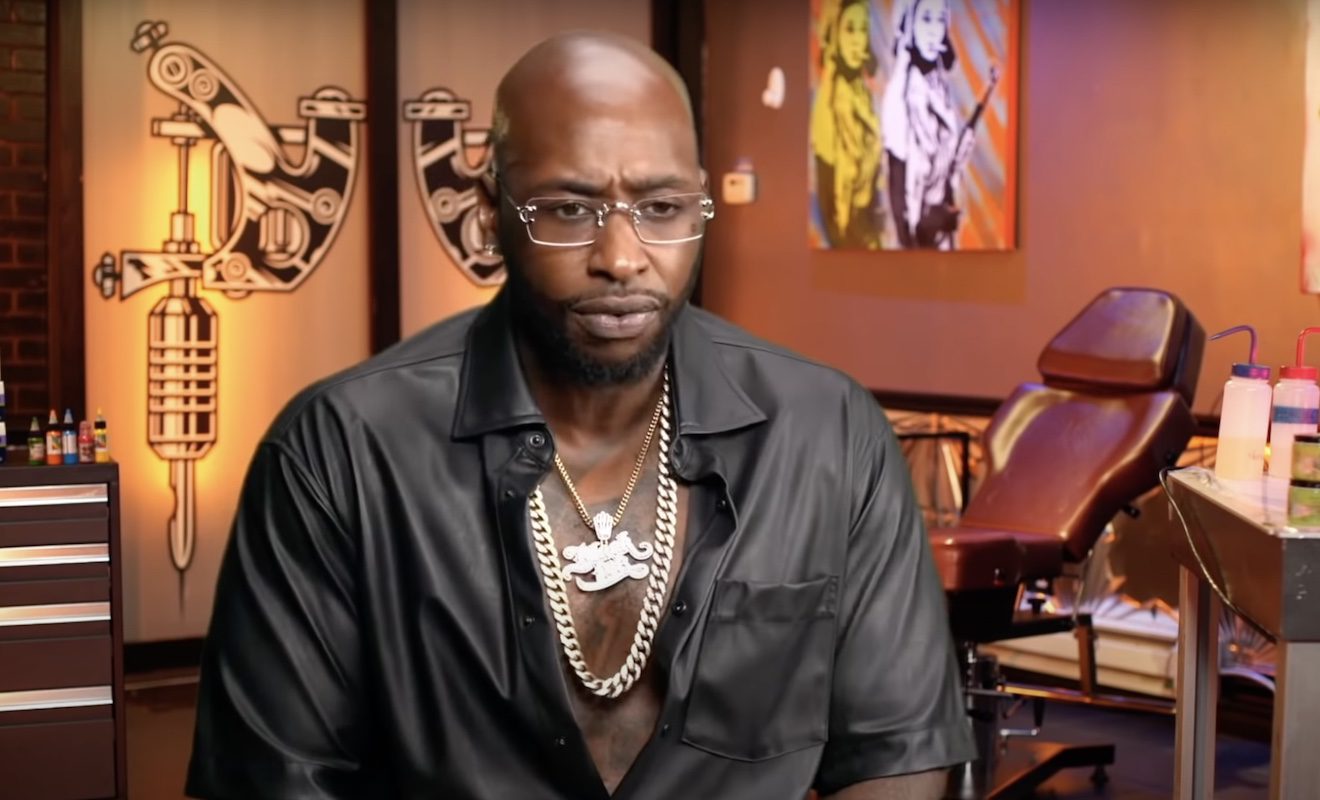 Ceaser's girlfriend Suzette clashed with his daughter Cheyenne.
"Black Ink Crew" star Ceaser had a very controversial fallout with his daughter Cheyenne. Things were going well until Cheyenne came to stay with Ceaser and his girlfriend Suzette. The couple purchased a house together in Atlanta. Although Cheyenne and Suzette got along at first, things went left because Cheyenne started to feel as if Ceaser was treating Suzette's children better. And she claimed things escalated one evening because Ceaser asked her to wash the dishes. Allegedly, Cheyenne didn't get to the chore fast enough. And she claimed that Ceaser allegedly became furious that she didn't obey him.
Cheyenne hopped on Instagram Live to accuse her father of putting his hands on her while she was in the process of taking a shower. After Cheyenne accused Ceaser of beating her, she clashed with Suzette on the social media platform. She accused Suzette of having content on P*rnhub.
Suzette clapped back with accusations of her own. She made claims about Cheyenne's s*x life as a teenager. So many "Black Ink Crew" fans began to call her out on social media because they felt she went way too far.
Things worsened after Cheyenne's mother Crystal made it clear that she was standing with her daughter. And she believes that Ceaser did get violent with Cheyenne.
Ceaser has denied beating his daughter. He also fought back with a press conference and announced his plans to sue Crystal for defamation. But it turns out that the press conference was a violation of an active restraining order that prevents Ceaser from having any contact with Cheyenne.
Well, Ceaser and Suzette's relationship was a focal point of the recent episode. And Ceaser said that he feels as if Suzette hasn't been supportive as he's been grieving his soured relationship with Cheyenne.
Interestingly enough, fans have been slamming Suzette on social media. After they accused her of being selfish, she explained her comments about wanting Ceaser to be in Colombia for her surgery.
Click next for the details.