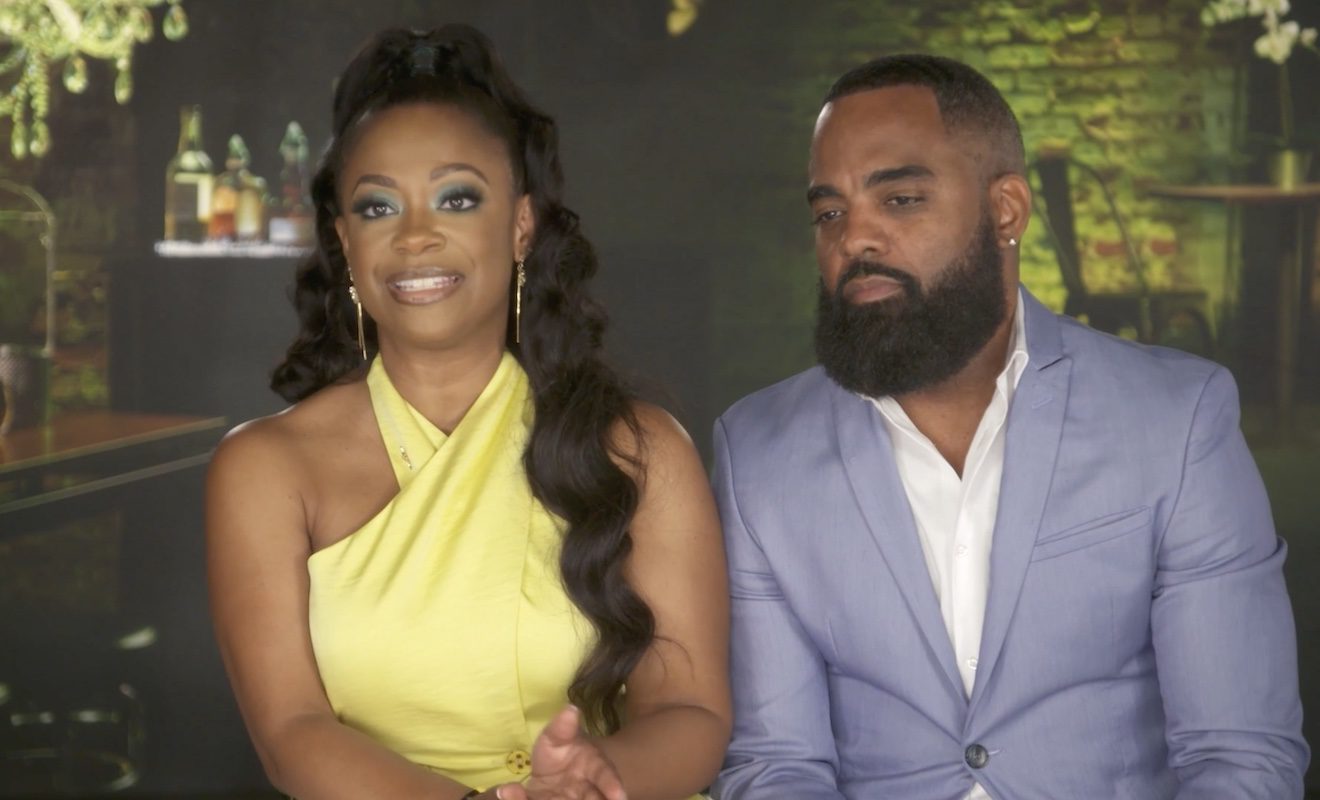 On the latest episode of "Kandi & the Gang," Brandon and Dom'Unique are still trying to figure out the best way to handle their relationship now that they have been caught on the OLG cameras. Dom'Unique doesn't want to be transferred to another restaurant. So Brandon says they should pretend they broke up and just be professional at work. This way they can still be together secretly. 
interestingly enough, Patrick doesn't see an issue with Brandon dating Dom'Unique. He feels Kandi and Todd did something similar because they dated while Todd was a producer on "Real Housewives of Atlanta."
Patrick moves forward with his housewarming party. However, he has no furniture. So he describes it as more so a "standing social." 
Things only get more awkward after Shawndreca and her fiancé June try to come. Patrick originally invited them but he didn't rescind the invite after Safari said she wasn't cool with this. So this leads to Patrick having to break the news to the couple. And this will only lead to more drama. 
Plus, Dom'Unique and Brandon forget about their plan and their affectionate behavior at the housewarming party doesn't sit well with the others. 
Here's a recap of, "An Invitation Situation."
Click next for the details.