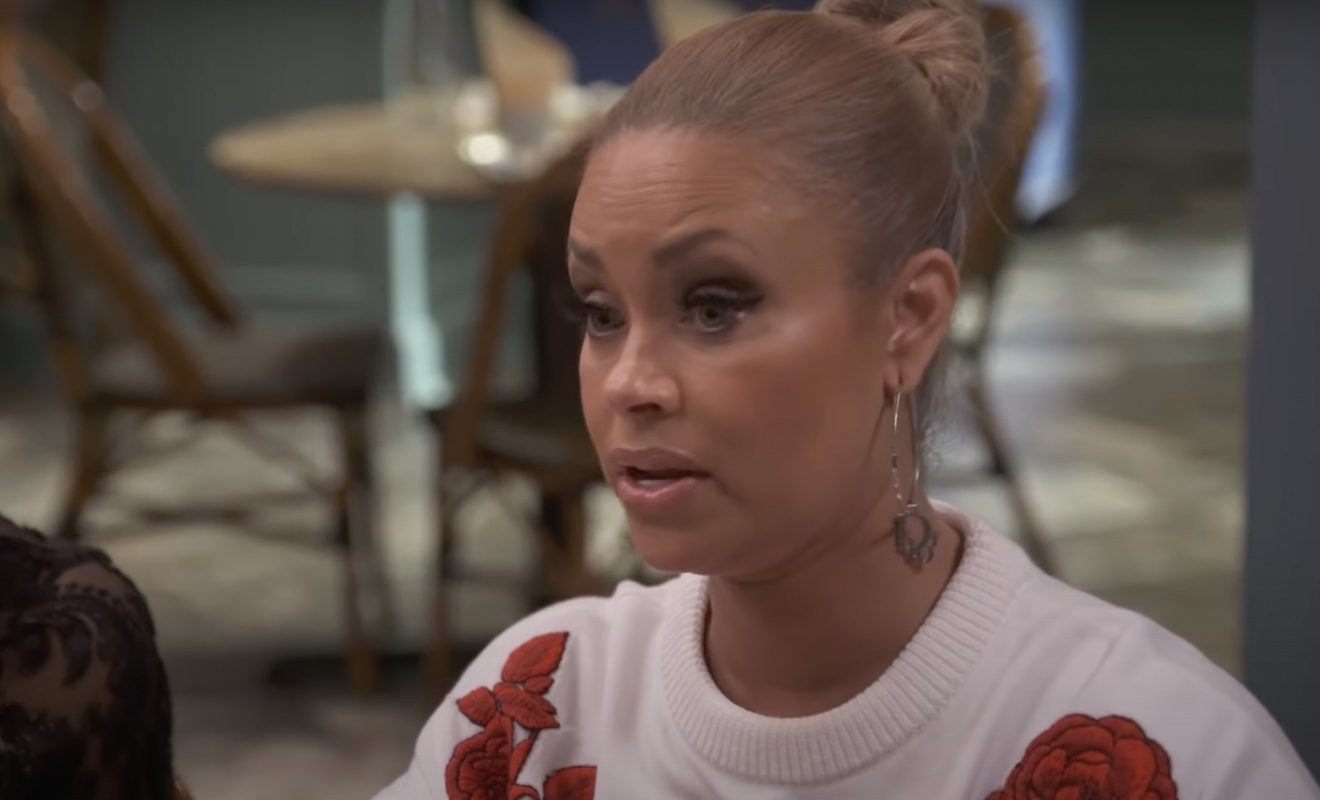 Gizelle Bryant stays in drama on RHOP.
Filming for the upcoming season of "Real Housewives of Potomac" is underway. Interestingly enough, there are already a lot of rumors spreading around. In fact, it's been alleged that Gizelle Bryant may have fallen out with Candiace Dillard. Bloggers noticed that Candiace unfollowed Gizelle on Instagram. Not too long after, reports came out. It's rumored that Gizelle accused Chris Bassett of being inappropriate with her. And she supposedly said that the alleged situation took place at last season's reunion. While the details didn't specify what the alleged inappropriate behavior was, some fans of the show believe that Chris may have been accused of hitting on Gizelle.
This isn't the first time Gizelle had made accusations about the husbands on the show. Last season, she was the one who brought up cheating rumors about Eddie Osefo. This didn't sit well with Wendy Osefo. So she called Gizelle out for her actions. And since she believes Gizelle was being malicious, their friendship soured. Eddie and Wendy have denied there is any truth to the gossip.
Prior to the Eddie rumor, Gizelle also participated in spreading the rumors about Monique Samuels. After Monique fell out with a friend, rumors began circulating about her marriage. She was accused of having an affair with her personal trainer. It was even alleged that Chase Samuels wasn't Chris Samuels' biological child.
Monique denied that the rumors were true. And she strongly believed Gizelle discussed this with the other cast members to attack her marriage.
Then, of course, there was the time that Gizelle accused Ray Huger of having a crush on her close friend Erika Liles.
To no surprise, Chris isn't happy about the accusations. Hours ago, he vented. Plus, he gave Gizelle a stern warning.
Click next for the details.