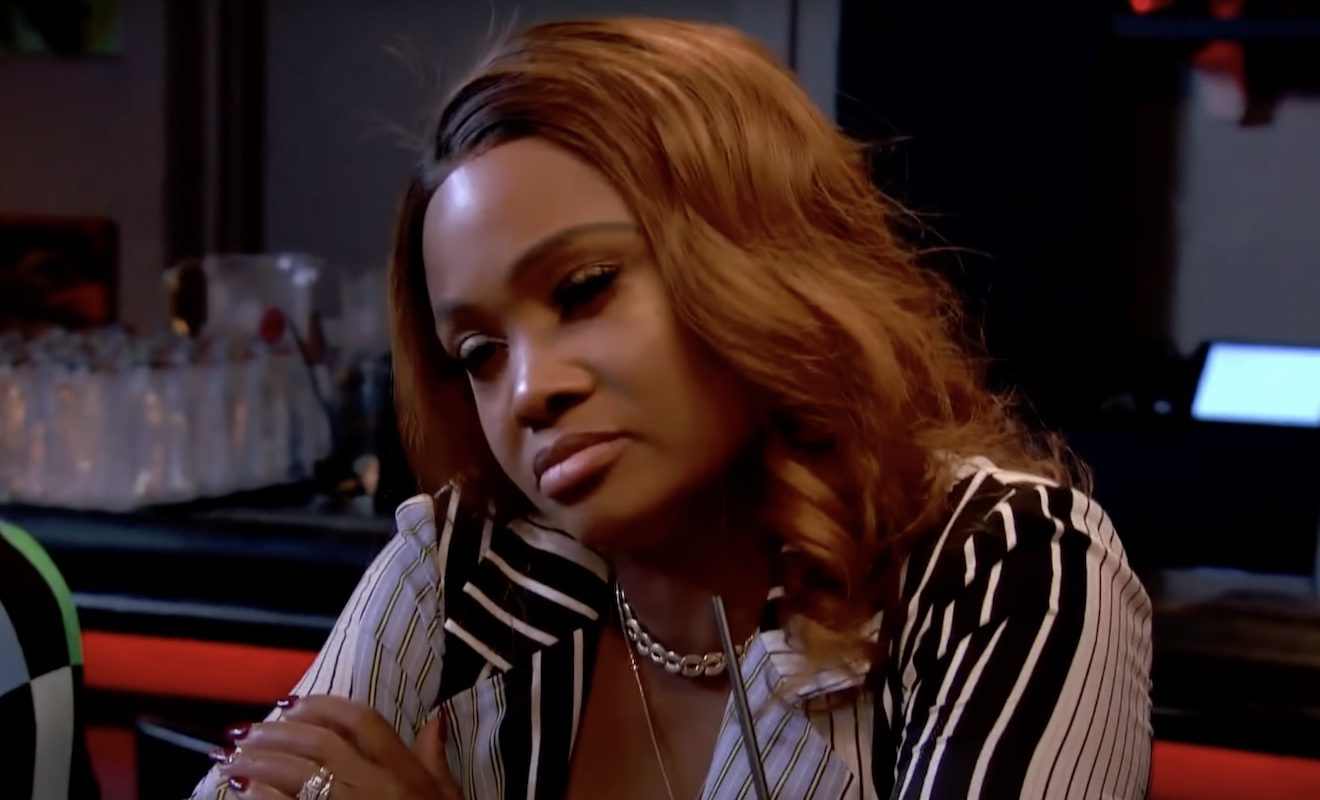 Dr. Contessa Metcalfe's comments about the rumored altercation only led to more theories.
There has been a lot of talk about the upcoming season of "Married to Medicine." According to Dr. Heavenly Kimes, some friendships fell apart unexpectantly. And it seems as if her friendship with Dr. Contessa Metcalfe has soured. Heavenly hinted at this on her YouTube channel. Plus, it hasn't been hard to connect the dots from her social media posts. However, Contessa and Dr. Scott Metcalfe's recent interview had a lot of fans speculating.
The couple interviewed with Ts Madison. Contessa was asked if it's true that an altercation took place while the cast was filming season 9. Contessa wasn't sure if she could label what happened as an altercation because a punch didn't "connect." When Scott asked if anyone's "weave" was messed up, Contessa said that her weave was intact. And that she's not the person anyone should try to run up on.
So fans are thinking that Contessa and Heavenly may have nearly come to blows.
Dr. Heavenly Kimes had something to say on Twitter.
Another interesting thing that fans noticed was after Contessa posted a clip of her being flirty with Scott on Instagram, Heavenly posted a clip about being happy that she doesn't have to wonder where Dr. Damon Kimes happens to be. And she's happy she can trust him "at all times."
To many, Heavenly's post seemed like a dig at Contessa. So they can see it being possible that Contessa may have wanted to put her hands on Heavenly if her marriage was something Heavenly was vocal about while they filmed season 9.
Well, Heavenly penned an interesting tweet after Contessa's comments about the rumored altercation became a hot topic on social media.
Heavenly wrote, "The last time I got my a*s whipped I was 7 years old and I'm still looking for her for round 2. ???? #igotpeopleforthat #married2med #TeamDaddy"