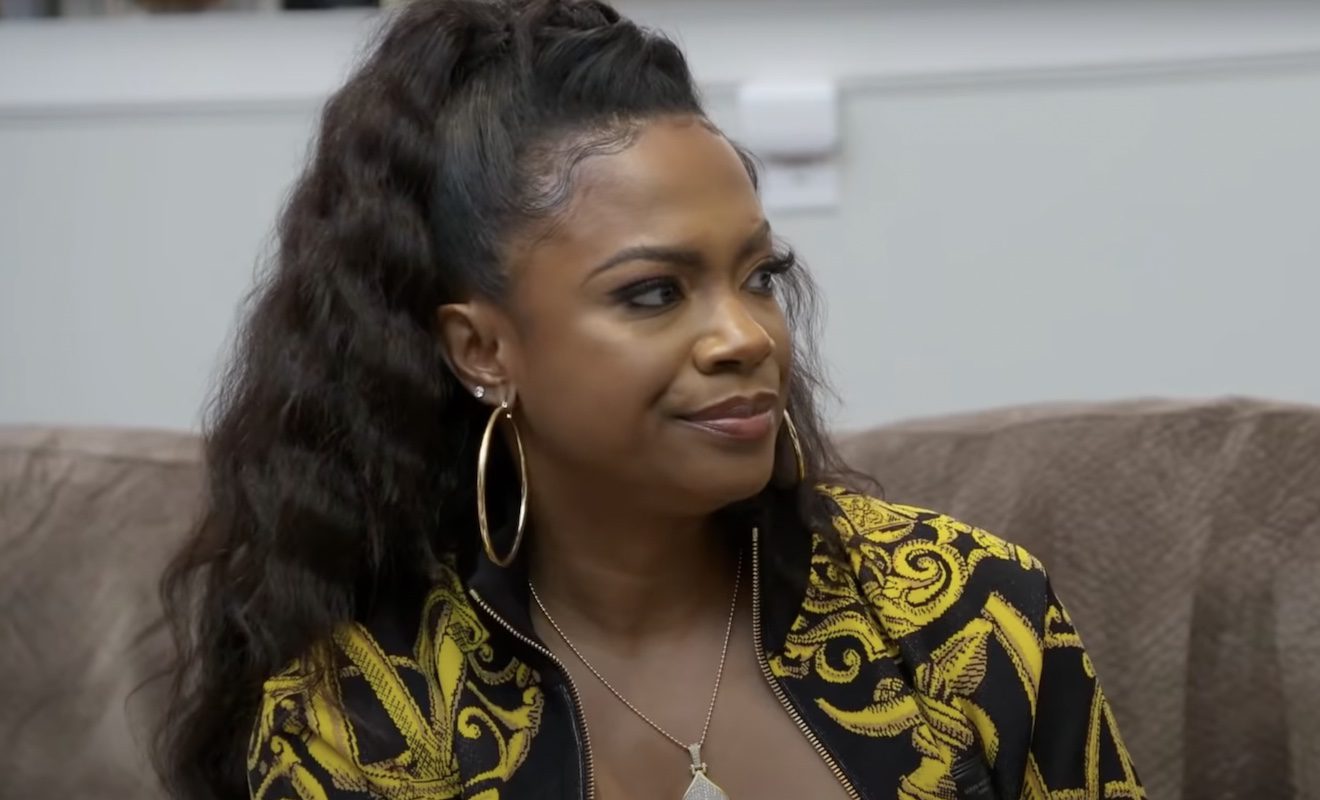 Kandi Burruss and Phaedra Parks had a very ugly fallout.
"Real Housewives of Atlanta" alum Phaedra Parks had a very controversial exit from the show. During season 9, her issues with Kandi Burruss worsened. Phaedra soured on the friendship after she split from Apollo Nida. Apollo was headed back to prison for fraud, and he left some of his belongings over at Kandi and Todd Tucker's home. When Phaedra found out, she was heated. She felt like Kandi had shown more support to Apollo than she did Phaedra. This bothered her because she said the divorce was painful. However, Kandi didn't see it this way. She accused Phaedra of moving on quickly to another man. And Kandi also claimed that Phaedra was discussing marrying the man. So Kandi took it as Phaedra was handling the divorce well. She didn't think holding Apollo's items would be upsetting.
As Phaedra moved on from the friendship, she got closer to Porsha Williams. Porsha's own friendship with Kandi was also deteriorating at the time, so gossiping about Kandi was something they didn't mind doing.
Things took a turn while Porsha and Kandi were arguing. Kandi called Porsha out about sleeping with her ex and Riley Burruss' father, Block. At some point in the show, Porsha said she heard that Kandi and Todd said they wanted to drug her. Then they planned to have their way with her in their "s*x dungeon."
Kandi was in shock by Porsha's accusations. But what she didn't see coming was the revelation made at the reunion. When the pressure was on Porsha about the lie, she admitted that it was Phaedra who told her this.
Phaedra Parks' return would result in Kandi Burruss' exit.
Phaedra did not return to the following season. And she's been away from the show since. Back then, Andy Cohen said that the network didn't fire Phaedra. But none of the other cast members wanted to film with her after that. So her contract wasn't renewed.
Kandi has also been vocal about Phaedra's possible return to the show. She said she would leave the show if Phaedra ever came back. But she will leave it in Bravo's hands to choose who they wanted on the cast.
Even though Kandi has given Bravo and RHOA producers the freedom to bring back Phaedra in her absence, some fans have accused Kandi of having way too much power. Apparently, Sheree Whitfield agrees with this sentiment. And she broke it down recently with former RHOA Executive Producer, Carlos King.
Click next for the details.