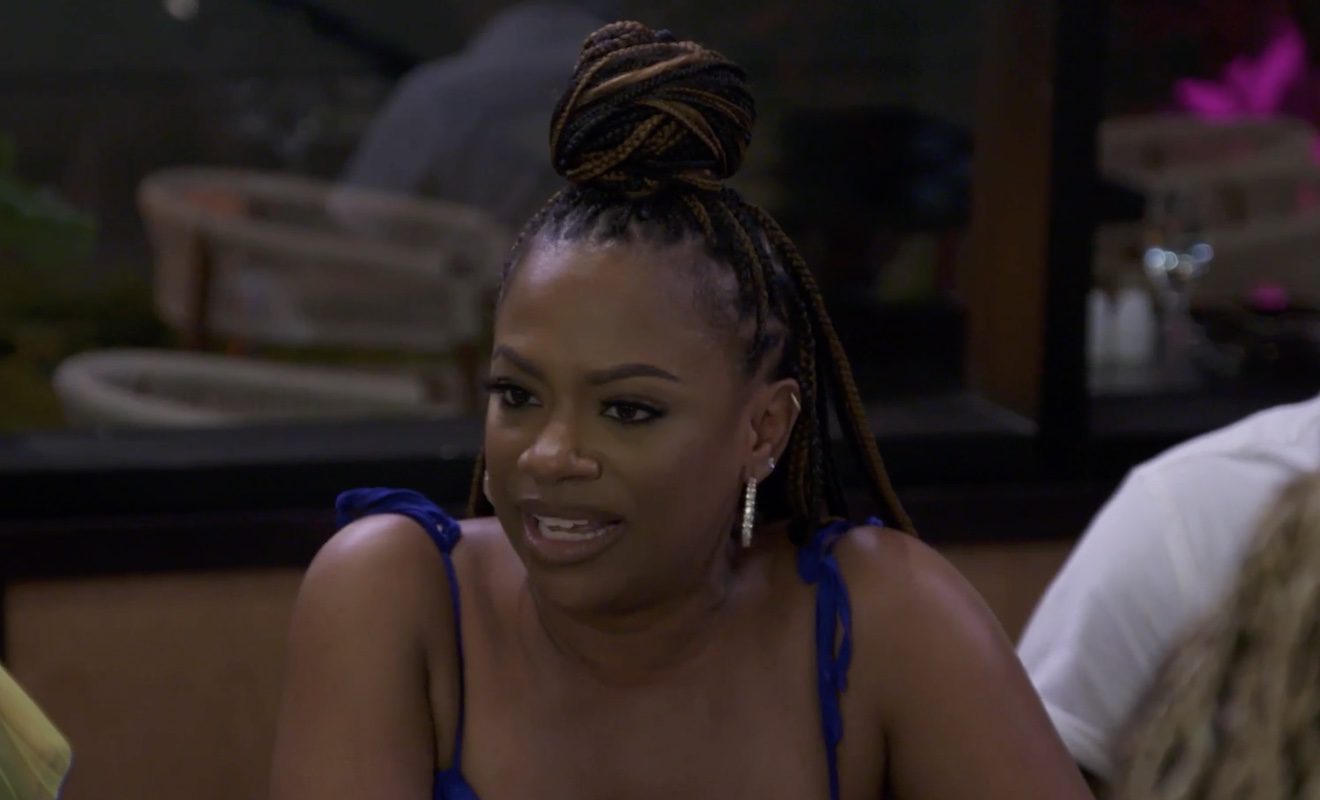 Marlo Hampton has been coming for Kandi Burruss and Kenya Moore.
"Real Housewives of Atlanta" star Marlo Hampton is having an eventful season as a first-time peach holder. She's been clashing with Kandi Burruss and Kenya Moore. When it comes to Kandi, she didn't anticipate having any drama with Marlo. She's one of the people who advocated for Marlo to secure a peach. Regardless, Marlo doesn't feel she owes Kandi any loyalty. She told Carlos King that she intended to make Kandi work for her check. In her opinion, Kandi has been "coasting." So it was time to put the pressure on the vet. As for Kenya, Marlo's truce with Kenya didn't last very long. And Kenya has had enough of Marlo talking behind her and Kandi's backs to the other women on the show.
Interestingly enough, Marlo's feuds with Kandi and Kenya will worsen as the current season progresses. In fact, the midseason trailer showed the heated moments. In one scene, Marlo takes a jab at Todd Tucker. And she accuses Kandi of taking care of him financially. Kandi claps back. She tells Marlo that she can't tell her what to do with her husband when Marlo herself doesn't have one.
Marlo's heated moment with Kenya comes after Kenya doesn't hold back her thoughts about Marlo's relationship with her two nephews. And Kenya accused Marlo of giving them away.
Plus, Sheree Whitfield finally has her chance to call out Tyrone Gilliams for standing her up in Philidelphia.
Click next for the details.