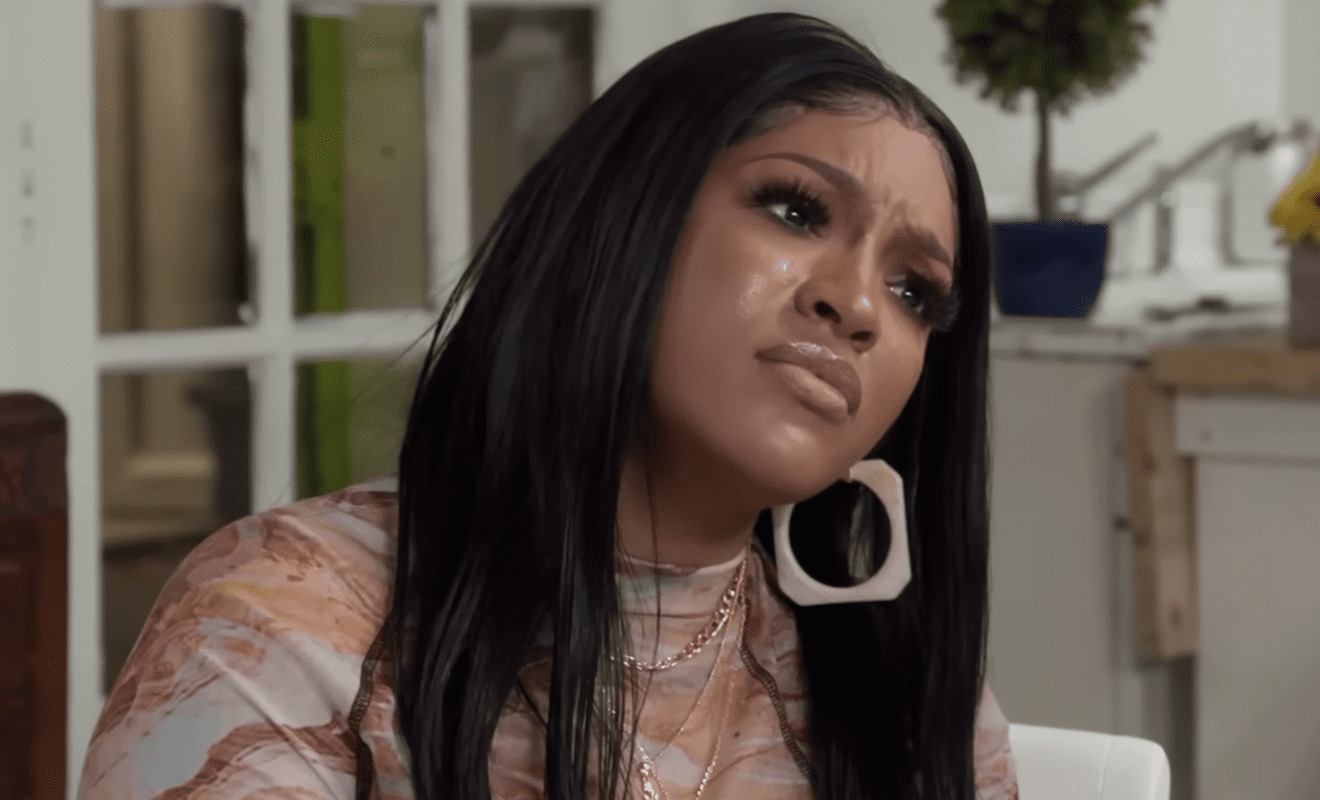 The drama with Tyrone continues.
While Sheree and Fatum are making guest appearances on Sheree's daughter's podcast, they are notified about an article that just came out. It's about Tyrone. And the report claims that Sheree wanted him to film for the show and that could have gotten him sent back to prison. This annoys Sheree. At this point, she feels like Tyrone just scammed her. She should have paid attention to the red flags.
Marlo feels like her nephews have been regressing since the emotional FaceTime call with their mother. They have been getting in trouble at school. Teachers have been complaining. And Marlo isn't sure what to do at this point. She asks both to try to do better and stay out of trouble. They agree to this.
Marlo makes a tough decision.
When Fatum visits Sheree, they discuss Tyrone and the articles that went viral. Sheree breaks down in tears because she feels stupid and used. Fatum consoles her. At this point, Shree is done with Tyrone. She's moving on with her life.
Drew tells her mother that she's disappointed that Ralph hasn't officially adopted her son. However, Ralph told her that he wants to be respectful to her son's biological father. They also discuss Sanya. Drew feels like Sanya turned on her for no reason. It just seems like Sanya is fake.
Marlo tells Sheree and Sanya that she sent her nephews to live with her younger sister because they have just been out of control. The last straw was when the oldest, Michael, punched a hole in the wall. They will be there for 30 days.
Fatum isn't letting up on Drew.
Sheree throws a slumber party for all of the ladies. Fatum shows up. And before Drew arrives, Fatum says her real estate friend did a background check on Drew and Ralph. They discovered that the couple has allegedly used 12 different aliases. The group already questions what Ralph actually does for a living.
Lisa Wu also shows up at the slumber party. And everyone is surprised to see her.
Kandi and Marlo have a tender moment as Marlo opens up to her about moving her nephews out. Marlo becomes emotional and says she asked them to leave because she's been so stressed out lately. And she doesn't feel like she's been doing what's best for them. Regardless of their past blowup, Kandi supports her. She hugs Marlo and tells her that she will figure things out. But kicking them out wasn't the right move.
Lisa and Sanya clash.
The night gets a bit tense after Lisa screams at Sanya for talking while she was trying to speak. And it only gets messier when Kenya tells Drew about the "background check" Fatum had done on her and Ralph. Drew calls Fatum a stalker. She says one of the names mentioned in the report is her assistant. So Fatum has no tea. And Fatum says she'll keep coming for Drew if she feels the need to.
What are your thoughts about the episode?
View this post on Instagram
View this post on Instagram
View this post on Instagram
View this post on Instagram
View this post on Instagram
View this post on Instagram
View this post on Instagram
View this post on Instagram