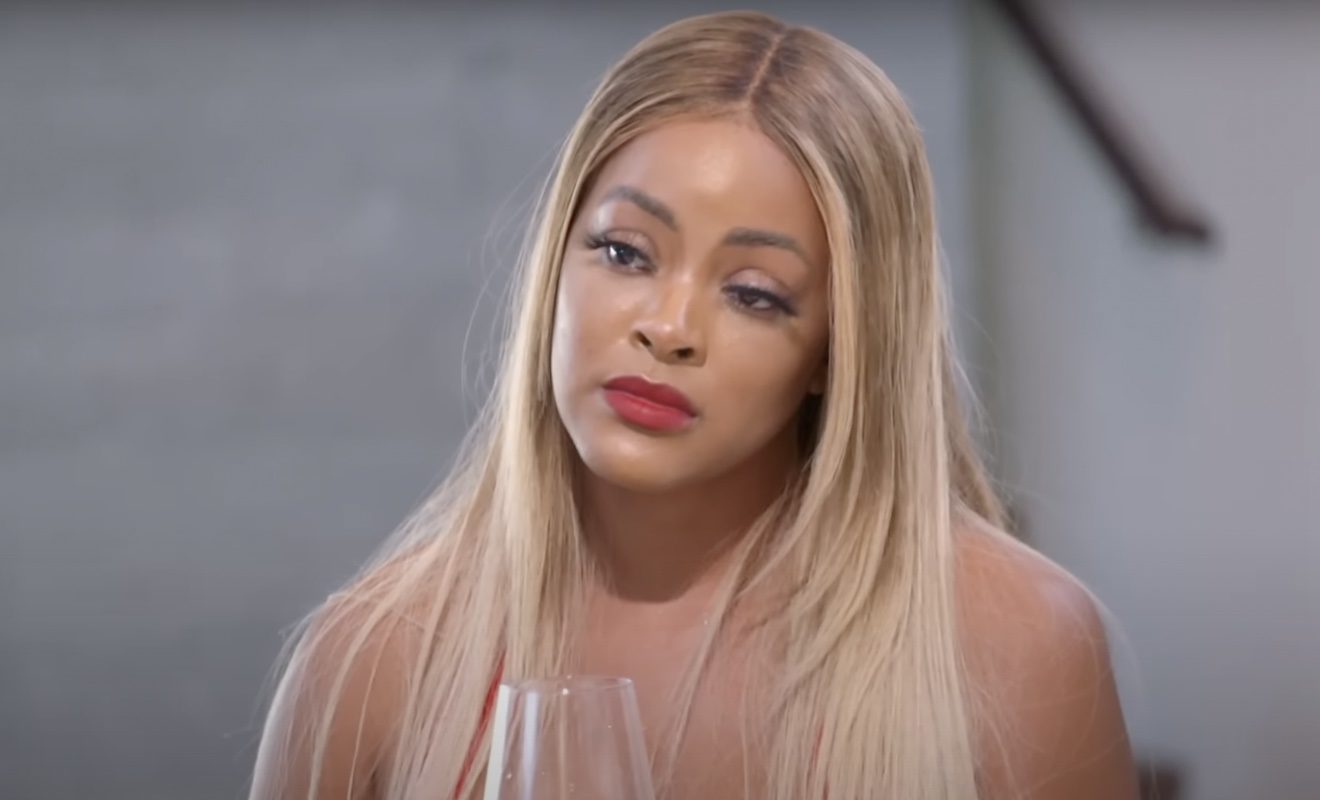 Here's the recap for Basketball Wives, Episode 9.
Nia and Noria are escorted away.
The blowup between the Dorsey sisters and Duffey and Brooke resulted in Brandi being hit with a glass bottle. In a green screen interview, Brooke says she was wrong to throw a cup because it really escalated things. After Nia and Noria are taken away by security to calm down, Duffey breaks down in tears. She tells Malaysia that she hates what just happened. 
Brandi is looked at by paramedics and she says she is fine although she was hit in the back of the head. She doesn't want to go to the hospital. 
Malaysia and Jackie to FaceTime Nia and Noria to see how they are doing after the drama. Noria is mad at herself for not walking away before things became so heated. And Malaysia and Jackie both feel that everyone was wrong in the situation.
Nia and Noria are out.
Brooke apologizes to the group for throwing the champagne at the sisters. And Jennifer reminds everyone that they are all a work in progress.
As the negativity wanes, Brandi tells Malaysia about her recent health scare and Malaysia says she doesn't want Brandi to ever go through cancer again. Both women agree to have a talk without being forced to by the group.
Later on, Brittish and Brooke tell Jackie they don't want to be around the sisters anymore because they are out of control. 
When Duffey returns to LA, she tells Iman that she no longer wants to retire. He's not happy to hear this but Duffey makes it clear that she is going to make her own career decisions. And she is coming out with a record with French Montana. 
Brandi still doesn't trust Malaysia.
Brooke meets up with her dad. She tells him that she and her mother got into a bad argument over something small. After the drama in LA, Brooke wants to hash things out with her mom. 
Brandi and Malaysia hang out. They talk about Brandi's father passing away and grieving. They missed each other and Malaysia said it was hard for her to say what was on her mind after Brandi accused her of knowing her father died but not reaching out. Regardless, Brandi doesn't want them to ever go without speaking again. Even if they won't be as close as they were.
Brooke is able to hug things out with her mother after a year of not speaking.
Duffey and Iman are able to find common ground after Iman hears Duffey's first produced track. He's on board with her making music since she won't have to travel much. And maybe producing will make Duffey want to retire her DJ career.
After a fun game of basketball at Angel's house, Brandi tells Brooke she doesn't trust Malaysia despite their recent outing. And Malaysia tells Jackie she's glad to have her sister back.
Click next for the recap for Episode 10.