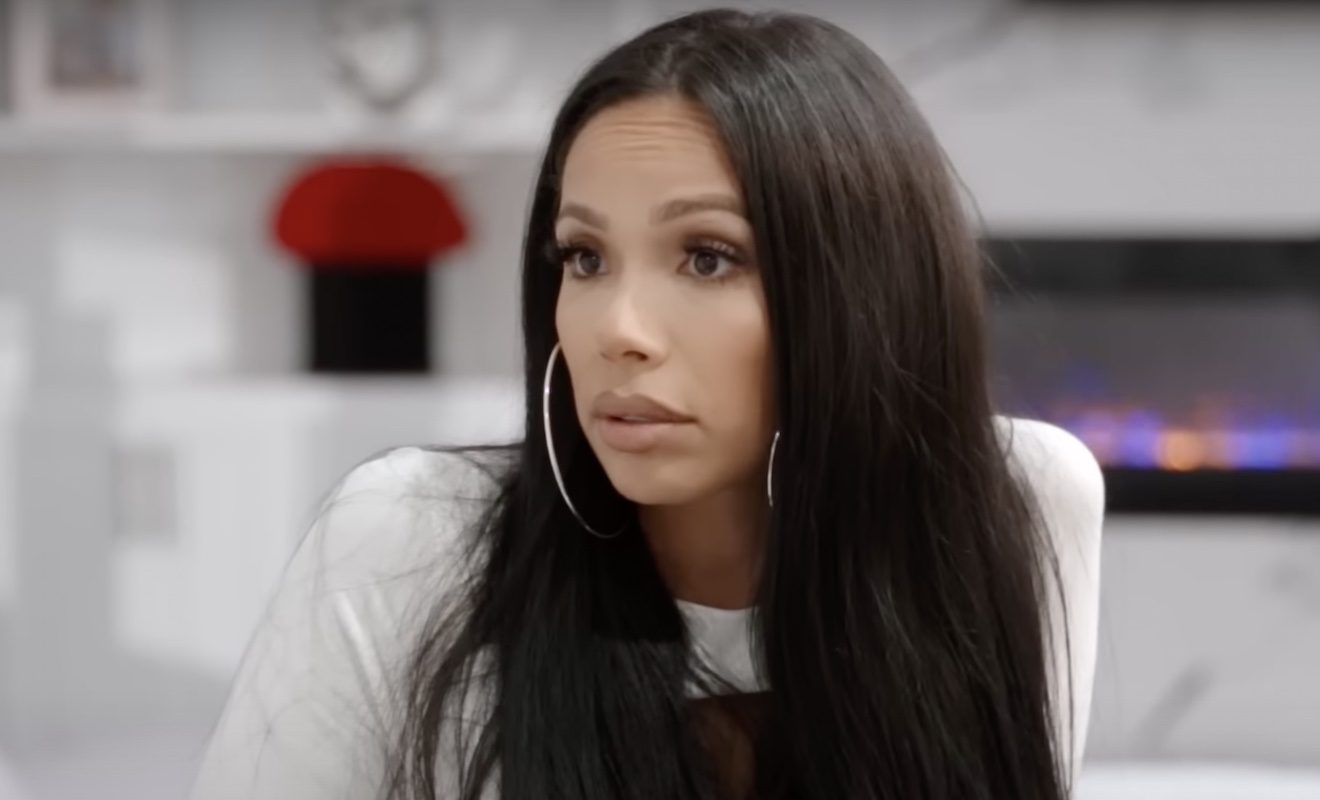 Safaree Samuels and Erica Mena's divorce led to a messy co-parenting relationship.
Erica Mena and Safaree Samuels' problems played out on the recent season of "Love And Hip Hop Atlanta." As we reported, Erica voiced her complaints on the show as well as on social media. She accused Safaree of being unfaithful. In fact, she took to social media to accuse him of cheating on her with Joe Budden's ex, Kaylin Garcia. Kaylin denied that she and Safaree were messing around. However, Erica still didn't believe Safaree was being faithful. And since they were already struggling to even communicate without drama, Erica decided it was time to just go ahead and pull the plug on the marriage.
Safaree didn't want to officially end things. However, Erica said that her mind was made up. She really didn't think there was a real chance of things improving in their marriage. Originally, Safaree refused to sign the divorce documents. And this irritated Erica because she said she didn't want to be held hostage in a bad marriage. Safaree eventually did sign off on the paperwork. While Erica was happy to be free of the marriage, co-parenting only brought on more stress.
In fact, Erica took to social media a few times to call out Safaree. She accused him of not being the most involved father. She also alleged that Safaree wasn't doing enough to help her out with their children financially. Erica also accused Safaree of putting the women he was entertaining above spending time with their children. This is something Safaree has denied. And he said that he's a very involved father.
Erica Mena speaks out after Amara La Negra and Safaree Samuels' romance is revealed.
Well, the co-parenting drama continues between Safaree and Erica. Hours ago, Safaree became a hot topic on the blogs because he attended the birthday party for Amara La Negra's twins. Apparently, Safaree is now dating the "Love And Hip Hop Miami" star. And he's been filming scenes for the upcoming season, too. Not only did Safaree attend the party to be by Amara's side the whole night, but he also bought Rolex watches for Amara's daughters.
You can check out the video here.
Erica had something to say about Safaree's latest moves.
On Instagram, she wrote, "Aww so cute. It's just very interesting how my kids NEVER received gifts like this by this waste man. My daughter just turned 3. All she got was a birthday cake and a few balloons in his living room. And please don't get me started on how he didn't do anything for my son's 1st birthday until two weeks after the fact."
She continued, "And again, that was just balloons in his living room. But happy everyone enjoyed this circus theme birthday party with a deadbeat clown as the special guest. 🙌🏾"
Erica also accused Safaree of running to Miami to film because she wouldn't take him back.
"Before I go someone @ him – He blocked me since I won't take his crying begging *** back (hints why he's now desperately shooting in Miami now 😂). Let him know he has medical bills that's only 8k from last year he owes along with…never mind just tell him he got it. Pay it."
Check out the screenshots here.