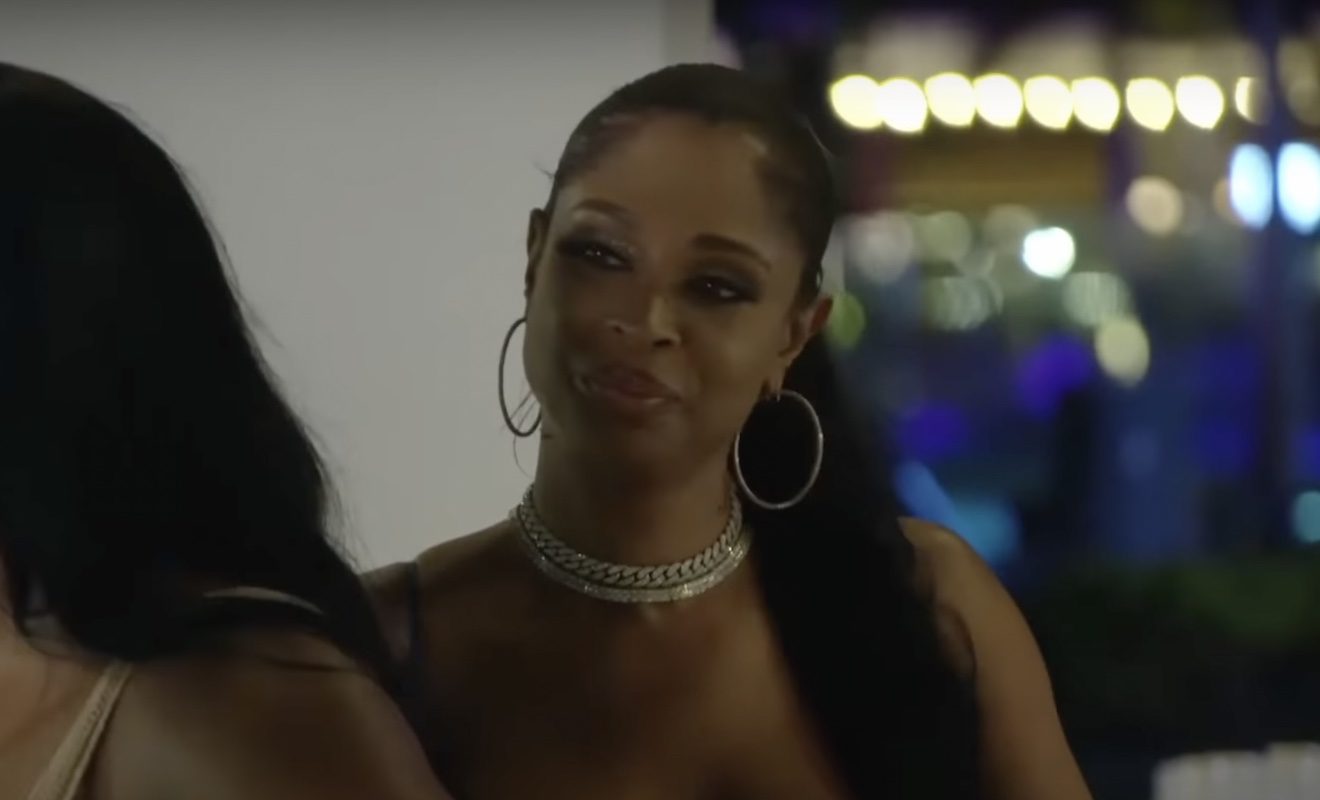 Jennifer tells her lawyer about Jackie.
Brooke's husband Steve surprises her in Mexico. Jackie already spotted him at the bar. In a green screen interview, Brooke says that she doesn't know what she's feeling at this point when it comes to her marriage. And it's something she's not ready to talk about. In the meantime, Steve is fighting to save their marriage. 
Brooke later tells Brittish that she's embarrassed to tell the other women that she has been in communication with her estranged husband. She's still not sure what she wants to do now that he's cheated on her. 
Jennifer gives Brooke an update she wasn't expecting to receive about Jackie. After their latest blowup, Jennifer decided to get her lawyer involved. And she's handing Jackie a cease and desist letter because Jackie said that she thinks Jennifer lied about her ex stealing her Range Rover. 
Brooke is impressed with her husband's conversation with Jackie and Brandi.
Now that Jackie and Brandi know Steve is in Mexico, both want to talk to him to find out where his head is about their marriage. 
The sit-down with Steve goes well. When Jackie asks what made him decide to step outside of his marriage, Steve says he doesn't have a good answer for his actions. But he is a better man now than he was a few months ago. 
Brandi tells Steve that he needs to do the actual work on himself in order for the changes to stick. He agrees with this and Jackie gives him credit for not being defensive. And Steve says that after what he did to Brooke, he has no right to be defensive. In a green screen interview, Brooke says she's happy to have Steve in Mexico. But she just wants to take things day by day.
Jackie and Jennifer's feud escalates even more.
Duffey's surprise for Iman goes off without a hitch. She makes an emotional speech. And she tells Iman that he saved her. The sweet moment ends with Duffey proposing to him with a huge "D" for Duffey ring bedazzled with diamonds. Iman says yes and they plan to marry this year.
The men exit so the ladies can have some time to catch up. Jennifer and Jackie still aren't speaking to each other. So Duffey pushes them to hash things out. Jackie isn't interested and neither is Jennifer. So Jackie suggests everyone respects this and they can talk about another topic. 
Jennifer takes this moment to pass the cease and desist letter to Brooke so she can pass it on to Jackie. At this point, Jackie knows she needs to leave before she does something they cannot come back from. She pours champagne out on the letter. And she tells Jennifer that she'll see her back in LA before making her exit. 
The episode ends with a message in loving memory of Brooke's daughter, Kayla Bailey. She tragically passed away in a car crash after the cast wrapped up filming for the current season. 
What are your thoughts on the season finale? 
View this post on Instagram
View this post on Instagram
View this post on Instagram
View this post on Instagram
View this post on Instagram