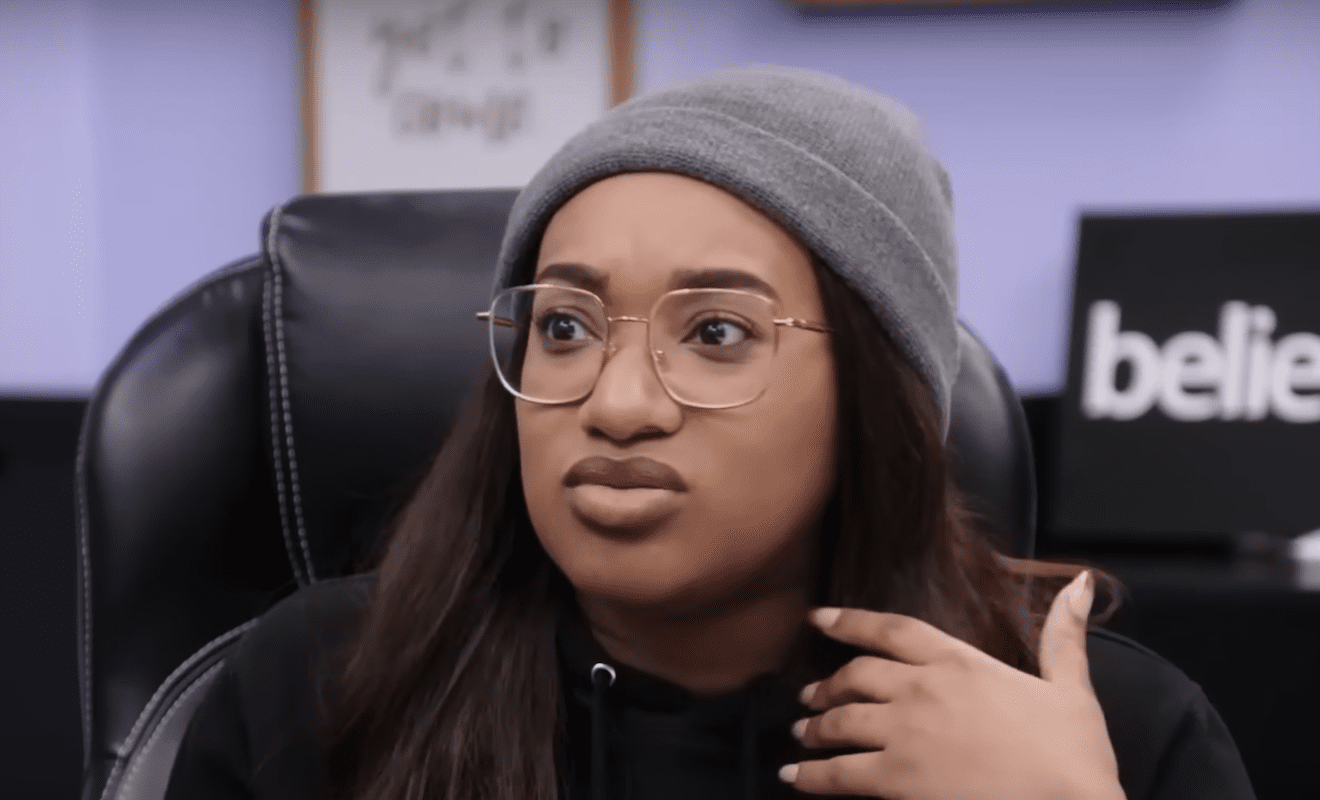 Stormi and Courtney lay down new ground rules at their new warehouse.
Courtney and Stormi are at their new Canvas Beauty warehouse and they called a staff meeting. During the meeting, they set ground rules regarding them tightening up shipping out products and making sure the warehouse stays clean.
During the meeting, Stormi gets so passionate, she begins to cry. Canvas Beauty is her baby and she doesn't want things to go wrong. Their product manager tells Stormi that they need more employees. However, Stormi and Courtney disagree because they feel productivity isn't where they can justify the expense.
But in their office, Stormi acknowledges that they will eventually have to bring in new hires to fulfill new orders. However, Courtney is ready to let go of a few people that aren't pulling their weight, which includes family and friends.
As this meeting goes on, Melody has a meeting of her own with her team. During the meeting, Melody gets so many opportunities presented to her during the meeting, including a leading role in a movie. She's going to be very busy in 2023 and she may not have time to participate in the Black Business Expo hosted by LaTisha and Marsau.
After the meeting ends, Melody speaks with her manager Dawn and Dawn checks in regarding Mel's custody battle. Melody lets her know that she's doing all she can to make sure her kids' lives aren't fully upended. Their lifestyle and well-being are top priorities for Melody. This includes throwing a birthday party for two of her daughters who have birthdays the same week.
Marsau reiterates no one will be paid for participating in the Black Business Expo.
Meanwhile, LaTisha and Marsau are at Blaque where they meet with Joi who's part of Slutty Vegan. Slutty Vegan is using Blaque as a test to see how successful a potential franchise would be. The couple would love to be a part of any project Slutty Vegan has in Huntsville.
After this, Kimmi and Maurice stop by to indulge in the food. While they eat, they recap the meeting with all of the former Comeback Group members. LaTisha says they all need a rebrand. Maurice is concerned about Melody and Martell's participation in light of their current court battle.
Next, they talk about the Business Expo and LaTisha and Marsau are surprised when Kimmi brings up how everyone should be compensated for their time. LaTisha and Marsau joke that Kimmi and Maurice are "too chummy" with Melody and Martell. Marsau lets it be known that he nor LaTisha will be paying anyone.
Martell's frustrated he wasn't invited to his daughters' birthday.
Later on, Marsau and Martell meet. Martell's studying for his builder license test and Marsau gives him tips. It's a barter of sorts as Martell is training Marsau in the gym. Of course, Marsau speaks about the Business Expo and reiterates that they won't be paying any participants.
It comes up that LaTisha is invited to the birthday party Melody planned for their daughter. This shocks Martell. 

Martell wasn't invited to the event and that frustrates him. He vents to Marsau about not being able to celebrate with his kids and says he will be there. However, he knows this could cause tension with Melody in light of the custody battle.
Stormi fires her cousin.
Back at the warehouse, Courtney and Stormi are prepping for a tough conversation. Junior, their production manager and Stormi's cousin has not been performing well at Canvas Beauty. Junior arrives late to their meeting. Courtney walks in as Stormi and Junior get into their talk.
Junior says Courtney's hard on him and Courtney agrees with this, saying that Junior's brother, who works there, isn't late consistently. Overall, Stormi doesn't feel the conversation with Junior went well and they let him go. Fortunately, Junior took the firing well and he and Stormi hug it out.
Martell causes a scene at the birthday party for his daughters.
Eventually, Melody's at the local skating rink for her daughters' birthday party. Melody wanted minimal drama and mentioned that Martell wasn't invited. Things become tense when Martell shows up. Melody pulls Martell outside and tells him he's wrong. She reminds him of their custody rules. However, Martell puts his foot down and says he's not leaving.
Melody does her best to keep things calm as Miss Vanessa joins in on the conversation. Suddenly, Martell yells at Vanessa, telling her that she's not in this. At this point, Melody says she'll have the police escort him out. However, that doesn't phase him as he stays at the event and takes pictures with his kids.
Luckily, cooler heads prevail and Martell leaves. Keke and LaTisha were cordial at the party as they sit with Melody. They recap what happened at the spa event and the one-on-one the cousins had. While Keke feels a type of way about Tiffany, she's willing to sit down with her and hash things out.
It's at this point, Melody lets them know about the tea event Melody is hosting. Keke graciously accepts the invite regardless of her tension with Tiffany.
Despite what occurred earlier, Melody feels Mariah and Maliah had a wonderful birthday party.
What are your thoughts about the episode?
View this post on Instagram
View this post on Instagram
View this post on Instagram
View this post on Instagram
View this post on Instagram
View this post on Instagram