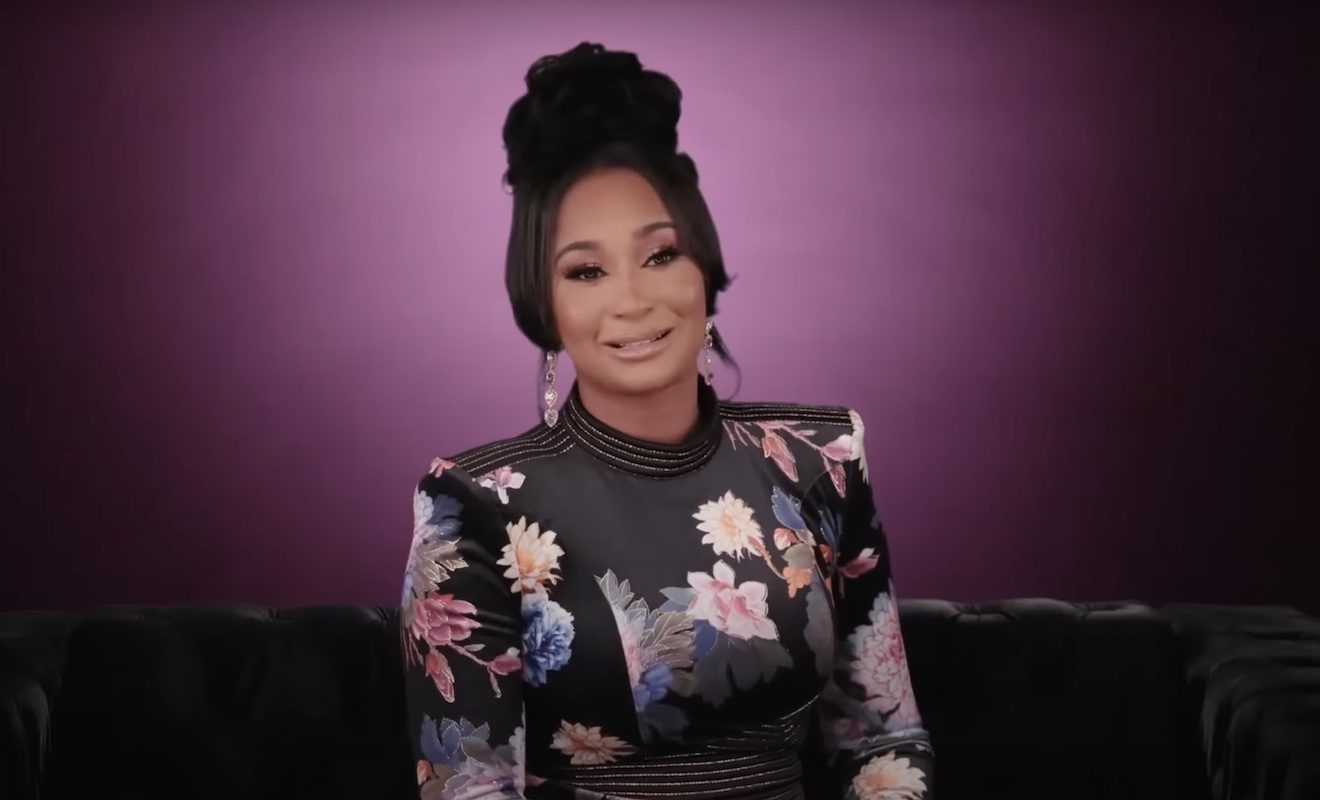 Martell Holt and Melody Shari's co-parenting relationship has been messy.
"Love & Marriage: Huntsville" stars Melody Shari and Martell Holt's custody issues have been playing out on the show. As we reported, Martell initiated the custody drama after he voiced displeasure with Melody's choice of babysitters. Martell alleged that Melody uses "20-something" different people to watch their children. However, Melody denied that there is any truth to the accusations made by Martell. She pointed out that Martell really takes issue with her brother babysitting. And Melody strongly believes that Martell is only bothered because her brother is gay. Some LAMH fans have the same outlook on the situation. Not only have they accused Martell of homophobia but they also created a petition demanding he is removed from the show.
Martell said he wasn't concerned about the backlash he received from fans. But he believes that he should have a voice about who is watching the children. In fact, Martell said that it would make more sense if Melody would ask him if he wanted to watch the kids before anyone else did. Martell also accused Melody of working way too many hours. Eventually, Martell threatened to fight for full custody if Melody wouldn't meet his demands. However, this move only resulted in Melody agreeing to a courtroom showdown. And she responded by filing for full custody as well.
Does Melody Shari have a reason to celebrate?
As we reported, Martell told his mother Miss Marlene that he wasn't thrilled about how things were playing out in court. And legal fees were costing him thousands more than he wanted to pay.
Interestingly enough, "Love & Marriage: Huntsville" fans received an interesting update from Melody's cousin. In a comment posted on Facebook, Melody's cousin said that they are happy with what's been decided. And they are happy that child support is off of the table.
"She is very happy that the custody agreement remains the same and no child support was ordered! So we are extremely happy this part is over! 🙌🏾 🙌🏾 🙌🏾"
Check out the screenshot in the video below.