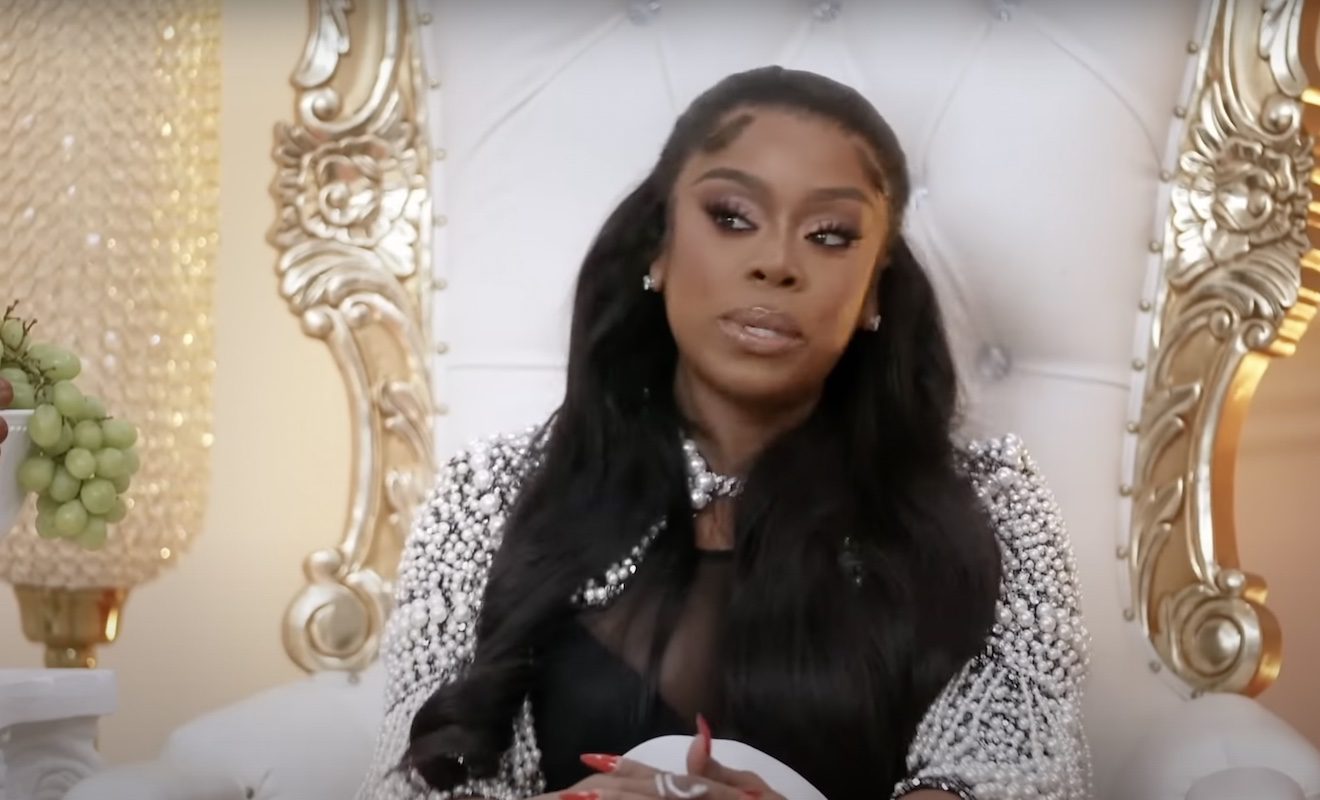 Shay Johnson regrets the decisions she made when she was dealing with Scrappy.
"Love And Hip Hop Atlanta" fans will probably never forget the first couple of seasons of the hit reality show. While a lot of drama surrounded Joseline Hernandez, Stevie J, and Mimi Faust's love triangle; Scrappy and Erica Dixon also had a lot of drama of their own. He was put on blast for messing around with Shay Johnson behind Erica's back. Scrappy tried to make things right by proposing. In fact, he popped the question at the reunion. The moment resulted in Shay running off the stage in tears. However, Scrappy and Erica's engagement fell apart. And Erica said that Momma Dee's interference and Scrappy's cheating caused their breakup.
A few years ago, Shay reflected on the reunion proposal during a "Love And Hip Hop" special. And she said that Scrappy didn't actually buy Erica's engagement ring. She alleged that someone else bought it for him. But she refused to name the supposed person. Shay also went on to say that the situation really upset her back then because she bought a house for Scrappy in her name. Plus, she paid some of his bills at the time as well. So she really felt used by him.
Shay Johnson feels it was all just manipulation and lies.
Well, Shay had more to say about her time with Scrappy during a recent episode of "Love And Hip Hop Atlanta: Run It Back." This time around the cast was invited back to reflect and watch the scene of K. Michelle telling Erica about Shay. At the time, Erica had no idea that Scrappy was cheating on her with Shay. The news was upsetting for her.
On the scene, Shay said, "I see her hurt, I see her pain. And it's not her fault." And Bobby Lytes said, "She's trying to navigate through it."
Shay responded, "It's not her fault. It's Scrappy's fault. He's embarrassing her at this moment and he's embarrassing me at this moment." She added, "When I watched this, I cried every episode."
Shay also said that she and Erica were manipulated by Scrappy back then, "Erica has a right to feel this way. She was manipulated, she was lied to. And I was also manipulated and I was lied to."
K. Michelle felt obligated to let Erica know what was going on behind her back on season 1 of #LHHATL 👀

Love & Hip Hop Atlanta: #RunItBack is all-new TUESDAYS at 7p, now on @MTV! 👏🏾 #MTVTuesdays pic.twitter.com/9qnFAUALFY

— Love & Hip Hop (@loveandhiphop) May 25, 2023