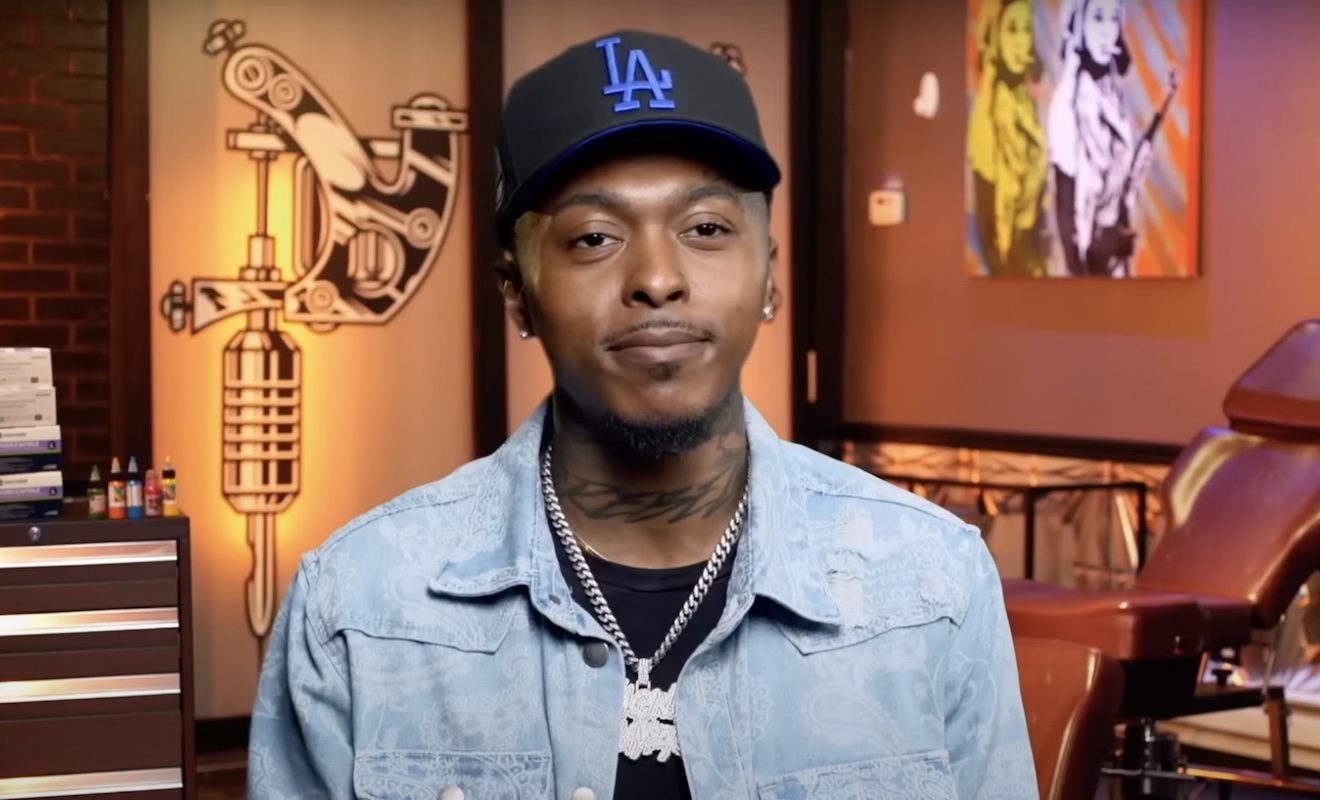 Alex isn't hesitant to move forward with Nychelle.
Puma and Teddy meet to make some decisions regarding the new artists they want to bring in when they find their new shop location. They decide to move forward with 8 new artists. Meanwhile, Rok and Alex talk about how Nychelle acted at the mixer. Alex didn't like that she got jealous when one of the new artists (Jahnova) was dancing on him. They have been spending time together but Alex isn't interested in things turning serious because he is enjoying the single life post-Donna. 
As for Nychelle, she tells Draya that she wants something more serious and stable. She's not feeling how unserious Alex has been.
Puma finds the inspiration and guidance needed to keep Black Ink Crew going.
Things only become a bit more tense when Alex and Nychelle go out on a sushi date. Nychelle asks Alex if he's been in contact with Jahnova since she twerked on him at the recent mixer. Alex isn't feeling any of this. In a green screen interview, Alex says he never agreed to be someone's boyfriend again. And Nychelle is turning him off with her jealousy. As for Nychelle, she just feels as if Alex is playing too many games with her. 
Puma meets with Daymond John, a well-known businessman and "Shark Tank" creator. He tells Puma that Black Ink Crew is a bigger brand than he realizes. And it's imperative that he and Teddy focus on maintaining a strong hold on the tattoo culture. 
The new chapter begins.
Alex puts together a speed dating event for Rok so he can meet new women since his breakup with Krystal. Nychelle shows up and meets other guys. This forces Alex to start confronting his feelings for Nychelle. And he later tells her he does really like her and he will do a better job communicating. In a green screen interview, Nychelle says her plan to get Alex's attention worked well. She's thinking he may now see that she's everything he wants in a woman. 
Puma knows what needs to be done after speaking with Daymond and his business contact. He finds a mansion for the new artists to stay in while they work hard to prove they have what it takes to join the crew. Anyone who doesn't bring their A game will be sent home. This will work best since Teddy found out he won't be able to get a response back about his record being expunged for about six to eight months. 
What are your thoughts on the episode?
Teddy and Puma are doing cuts 😩 #BICNY #BlackInkCrew pic.twitter.com/6ZxcekAASn

— Black Ink Crew (@BlackInkCrew) June 6, 2023
Proud of Teddy for reclaiming his story! 👏🏾 #BICNY #BlackInkCrew pic.twitter.com/i5ExSxqzfx

— Black Ink Crew (@BlackInkCrew) June 6, 2023
@TheSharkDaymond hearing Puma out and giving him advice is exactly what #BICNY needs. Pressure makes Diamonds, you got this Puma!! 💪🏽 #BlackInkCrew pic.twitter.com/sXqUMmarsV

— Black Ink Crew (@BlackInkCrew) June 6, 2023
Nychelle showing up to the speeding dating event is crazzzzyyyy 😂 #BICNY #BlackInkCrew pic.twitter.com/m02uc67F1J

— Black Ink Crew (@BlackInkCrew) June 6, 2023