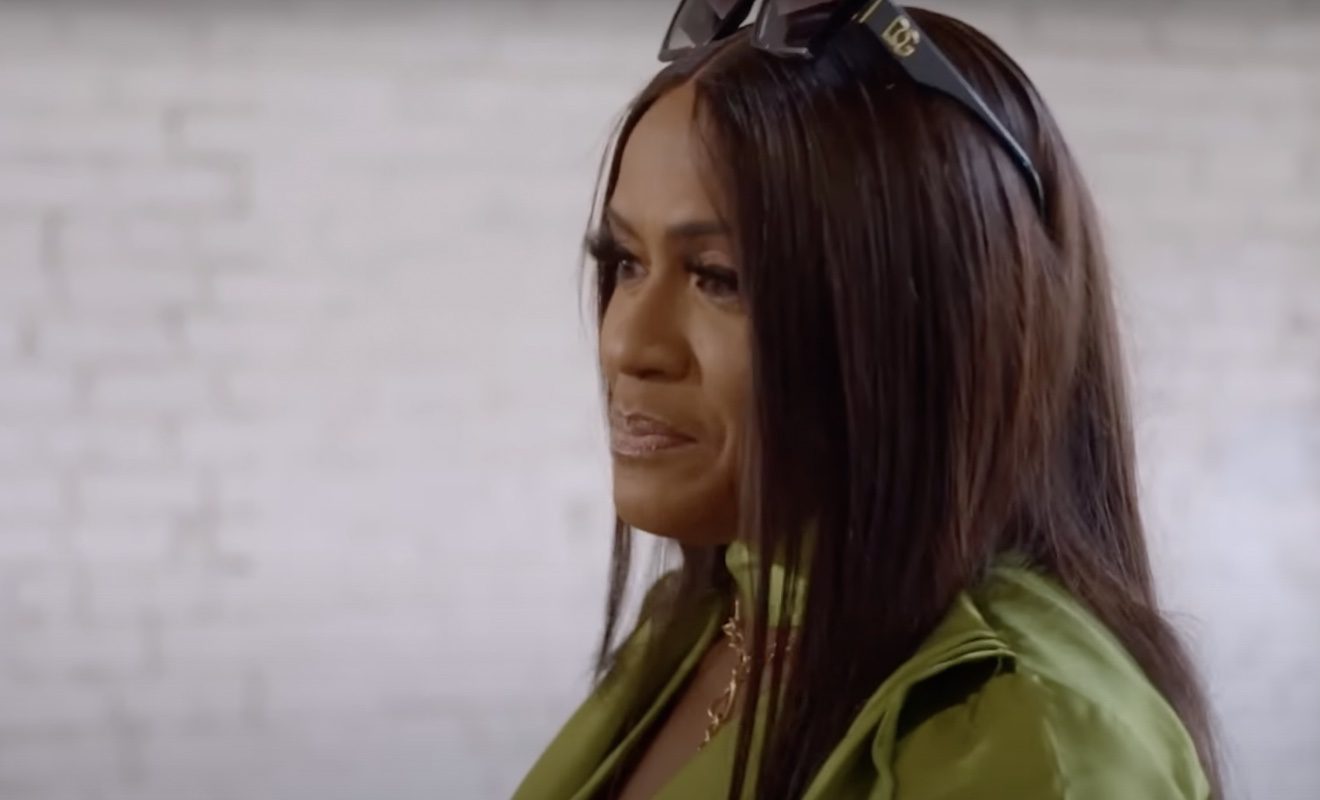 Sogucci Williams isn't getting along with Selena Johnson.
"Belle Collective" star Sophia "Sogucci" Williams had an eventful recent episode. As we reported, she doesn't get along with her husband JJ Williams' ex-wife Selena Johnson. There's been tension brewing between them for years. But it came to a head when Sogucci chose not to speak to Selena at LaTrice Rogers' event. In response to this, Selena promptly called Sogucci out. Sogucci responded by telling Selena she didn't speak because Selena didn't speak at her stepdaughter's baby shower. This led to Selena reminding Sogucci that she was busy at the baby shower because she was busy running around making sure the event was a success.
Selena also called out Sogucci for not asking to help out when she's the child's stepmother. Sogucci confirmed she didn't help and didn't want to. Eventually, words were exchanged. Sogucci called Selena an "extra." And Selena reminded Sogucci that she was on TV first via "Bring It." Plus, she married JJ first. So Sogucci should be used to being "behind" her.
The episode ended on a cliffhanger as the two women nearly came to blows. However, it's now been confirmed that an altercation did take place. So viewers will see the fallout from the situation on the upcoming episode.
The "extra" insult isn't something Sogucci Williams regrets saying to Selena Johnson.
Sogucci recently addressed everything in an interview with Carlos King.
He asked, "We saw y'all interact at the baby shower a few episodes ago and things seemed to be cordial. What happened tonight at Latrice's event to where you felt the need to refer to Selena as an extra?"
Sogucci answered, "When I first arrived at the event I was like oh wow. I didn't know I guess Latrice invited Selena so my guard went up automatically. I was like oh what type of event this gonna be? I'm here to support her and she invites Selena. So I was like let me go speak to Tambra…I get paid to speak to all the belles. I get paid to bust it down with these belles not the other ladies in the room. So I was gonna just bypass her."
She continued, "I didn't know why at this point she really wanted to have a conversation since the camera was here. She didn't want to have a conversation at the baby shower because she was all over the place. But all of a sudden, we got lights camera action let's have a conversation with Gucci."
Regardless of the backlash, Sogucci stands by calling Selena an extra.
"You are an extra on my platform. This is my platform. You had your time, this is my platform. And I don't know if Kingdom Reign cutting her a check or not but it is what it is. So extra."
She added, "Of course, you've been on TV before but you was looking through a ******* glass window with flip-flops in a sundress."
View this post on Instagram
Well, Sogucci's stepdaughter Sunjai Williams wasn't having it. She took to Twitter to accuse Sogucci of being a horrible stepmother.
"Coming out the evil stepmother mouth herself. She ain't ever helped out with nothing and said she not gone help. And that's been all our life. She ain't ever helped out with nothing or did anything for us. But let her tell it been the best step mother 🙄 #BelleCollective."