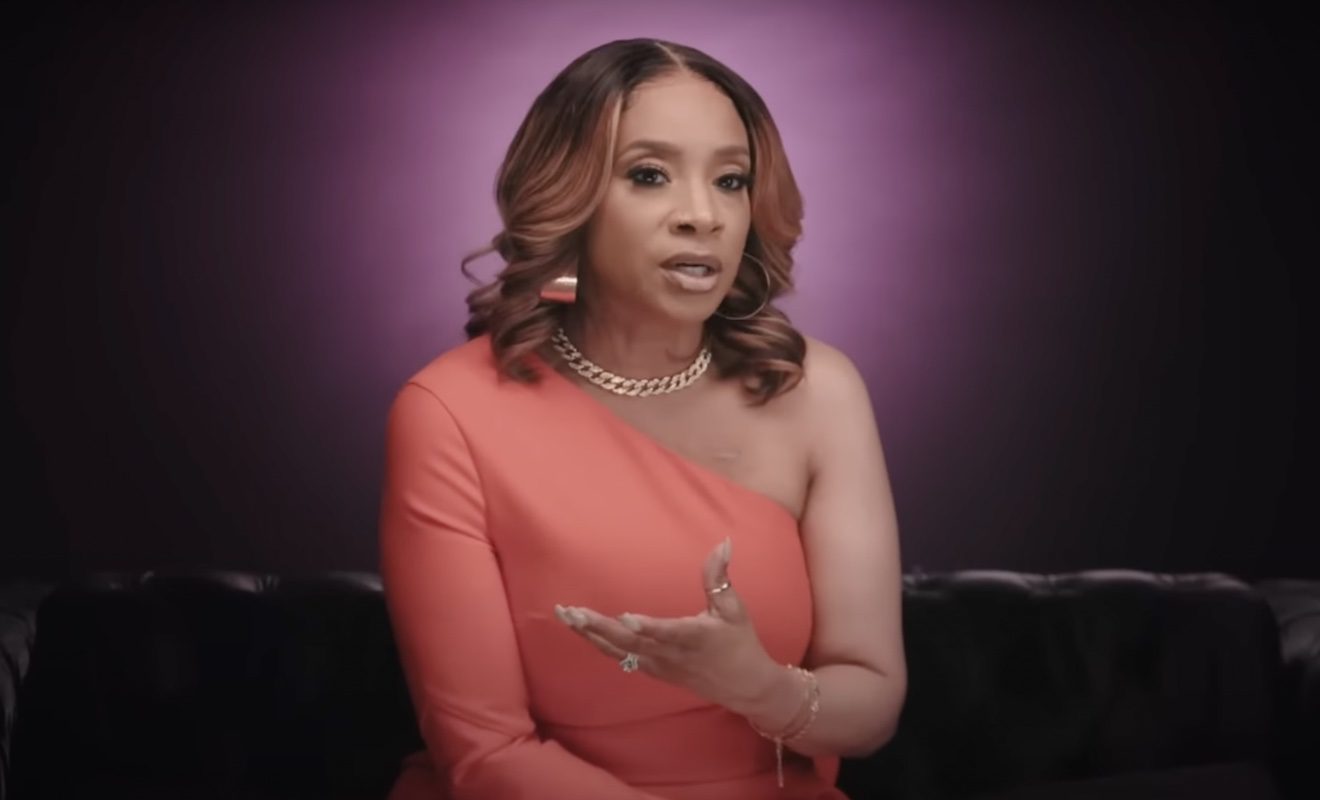 Maurice Scott offended a lot of LAMH fans with comments he made during a recent interview.
"Love & Marriage: Huntsville" star Maurice Scott has been a hot topic on social media. His interview with Carlos King didn't sit well with some people. Carlos asked Maurice to break down his thoughts on Kimmi Scott's choice to prioritize his sexual needs during her battle with breast cancer. During a previous episode, she told a close friend that her desire for intimacy was very low due to chemotherapy. But she still continued to be intimate with Maurice and even fake being pleased. Kimmi's reasoning was she didn't want Maurice to look for intimacy from someone else. Regardless, Maurice thought it was "admirable" for Kimmi to do this. And he said it's not realistic to expect him to accept less action in the bedroom because of Kimmi's cancer battle.
Well, LAMH fans have really been dragging Maurice in the comment sections of Kimmi's Instagram posts. They think Maurice is a very selfish husband. Some have even been telling Kimmi that she can do so much better.
In fact, one Instagram user wrote, "Her husband's interview was so disrespectful. I wonder what their kids think about what he said. I know they're embarrassed whenever they see that interview. Get out!!! Blink twice if you need help."
Amid the backlash, Kimmi Scott maintains a sense of humor.
Kimmi noticed the comment and responded. She wrote, "Blink twice 😂 😂 😂 Let me go watch this interview. Y'all are giving @miamireece h*ll! 🏃🏾‍♀️ 🏃🏾‍♀️ 🏃🏾‍♀️"
Maurice then added, "@kimmi_kls 🔥 🔥 🔥 & brimstone!"

Another Instagram user told the rest of Kimmi's supporters not to expect Kimmi to address the interview at all.
The person wrote, "To all of the supporters/fans of Kimmi, stop wasting your time pleading or commenting about YOUR disdain on what Lemon Butter Head said. Kimmi is not going to address it. She will not like your comment or acknowledge it in any way. THE SILENCE IS DEAFENING. 🤷🏽‍♀️"
Kimmi thought this comment was funny, "THE SILENCE IS DEAFENING that's funny 😂 😂 😂."
Another one of Kimmi's followers pointed out there's no need to be offended on Kimmi's behalf when she's laughing at the backlash.
"Glad it's funny. It's your life, your husband, you're getting ****** on like a deceased body. Your life so why should anyone else be bothered?!"
And another Instagram user replied, @kimmi_kls Well if that's how you feel, your hubby going viral for saying 'F your cancer I need to n*t' is funny 😂 😂 Gon head and suffer through it chile lol."