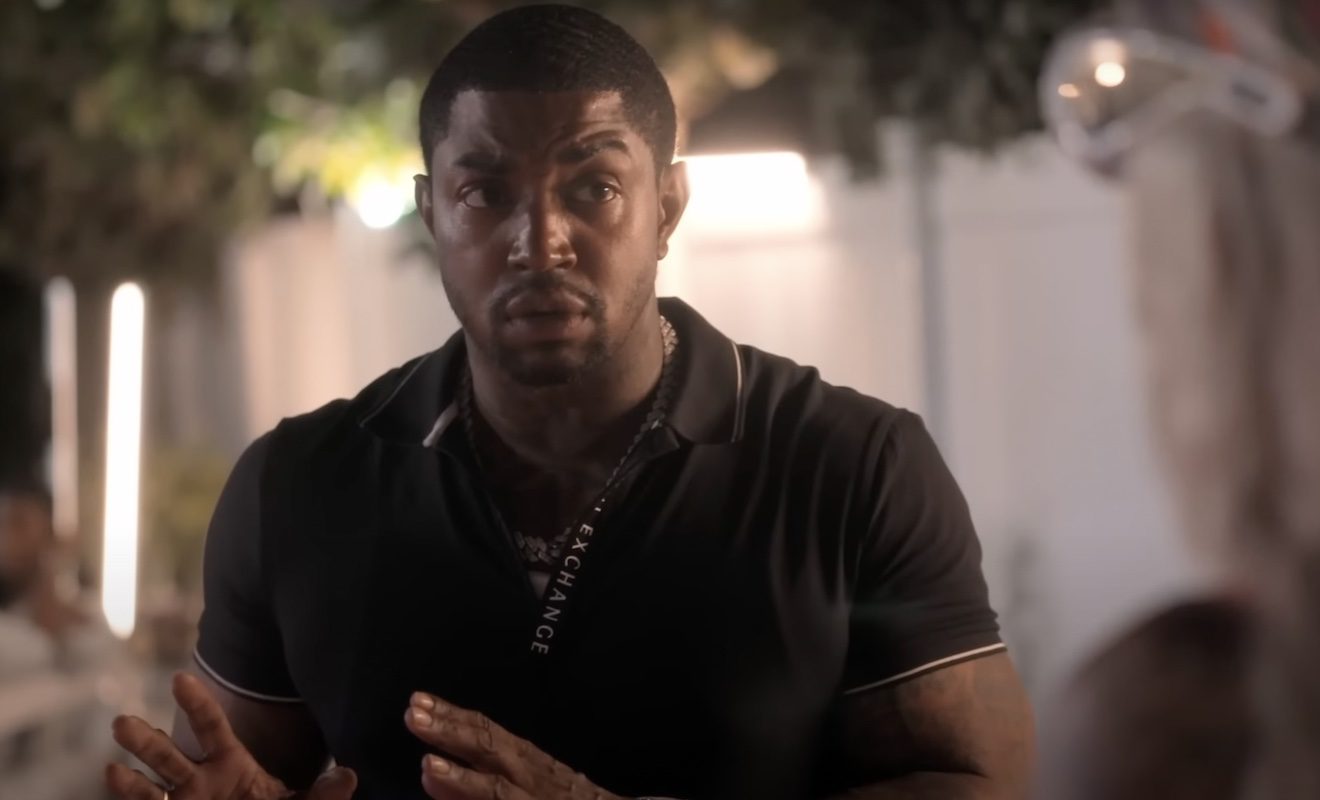 Bambi divorced Scrappy because she believes he had an affair with his ex-girlfriend Diamond.
The demise of Scrappy and Bambi's marriage played out on the most recent season of "Love And Hip Hop Atlanta." They had a lot of issues. At times, Bambi felt like Scrappy wasn't doing enough to help her out with the kids. He was traveling a lot for shows. While he was making money, Bambi still wanted him to do a bit more so household matters didn't feel so overwhelming. This frustrated Scrappy because he felt like Bambi should have been more understanding about him being away so often, especially since she raps as well.
Another major issue the former couple wasn't able to overcome is Momma Dee's meddling. She doesn't like Bambi. Of course, this isn't the first time Momma Dee has hated a woman Scrappy was committed to. In the past, she has also had contentious relationships with Erica Dixon and Diamond as well. Regardless, Bambi was disappointed that Scrappy didn't do anything to resolve the situation. This is something she believed he was supposed to do as a man and a protector. Interestingly enough, the drama with Momma Dee wasn't what finally made Bambi make her exit from the marriage. The discovery of Scrappy's text messages to Diamond was the last straw.
As we reported, it just so happened that Scrappy and Diamond were on the Millennium Tour at the same time. In the text messages, Scrappy invited Diamond to meet him at his hotel room. Bambi came to the conclusion that Scrappy had an affair with his ex-girlfriend. Regardless, he and Diamond have denied sleeping together.
Scrappy recently praised Diamond on Instagram.
One of Scrappy's complaints about the situation is he figured Bambi moved too fast to leave him. He doesn't think the texts warranted a divorce. And he said Bambi's reaction proved she didn't really love him. Scrappy also said Bambi made him go to Diamond for support because she stopped making him feel like he was "that guy." Meanwhile, Diamond was feeding his ego.
Well, Diamond is still feeding Scrappy's ego. Recently, he took to Instagram to praise her.
In the caption, he wrote, "Shout out to a real one a real baddie, sexy *** stand by her man face *** @diamondatl aka Dada my its 4L wit us jack, my heart was broken and my spirit was depleted, but I still had strength and the one person who I thought I would never, came and help me get right mentally, was telling me great things about me that I even forgot I had or was. I just wanna say u may have not killed a relationship but u shoal help me revive and I appreciate that you're a great mom and just done grew to be a beautiful kind God loving and fearing woman, keep applying pressure and getting them monions 💵."