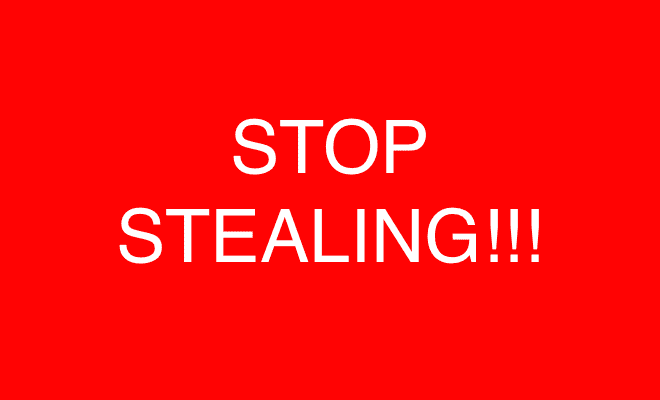 FYI, I just want to highlight the ongoing struggle Urban Belle has had with Bossip.com. About a year ago, one of our readers brought to our attention that Bossip takes our content and doesn't credit us. I went to the site, and lo and behold, they were right. I can't understand why a bigger website would steal content from a smaller site and not source us. Does it hurt you Bossip?
UB always gives credit when we use content we see on other sites and Instagram accounts. It's the right thing to do. Bossip does not. Bossip is funded by a huge company called Moguldom Media Group LLC and even though we emailed Bossip and politely asked them to stop, they shooed us away because we are a smaller site and they think people don't see what they are doing. But they see you Bossip.
For proof, we've attached some screenshots of Bossip's classless ways. Our titles are on the top, and theirs are on the bottom. Pay close attention to the dates/time stamps and you'll see what Bossip has been doing to us and other bloggers like Fameolous.com for a long time.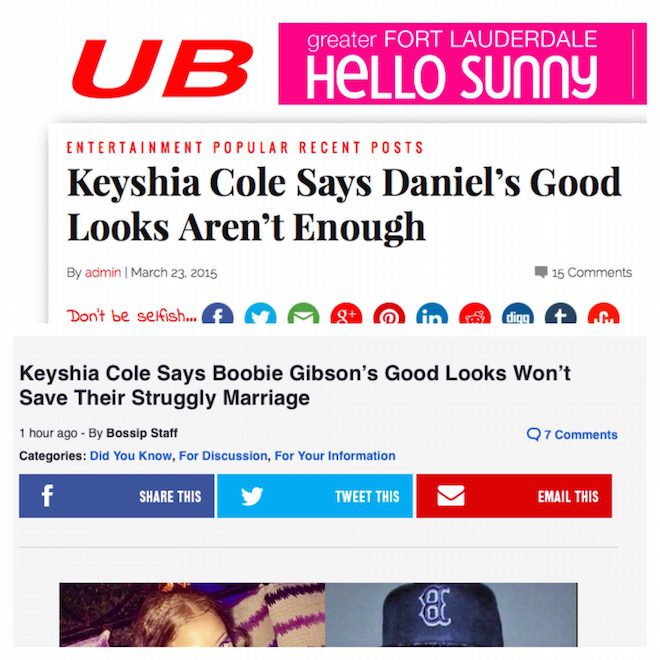 Bossip for the last time, stop stealing our content and give credit not just to us, but every smaller blog you steal from. From now on, we will call you out and we hope others will do the same.
-UB Staff (Amanda)