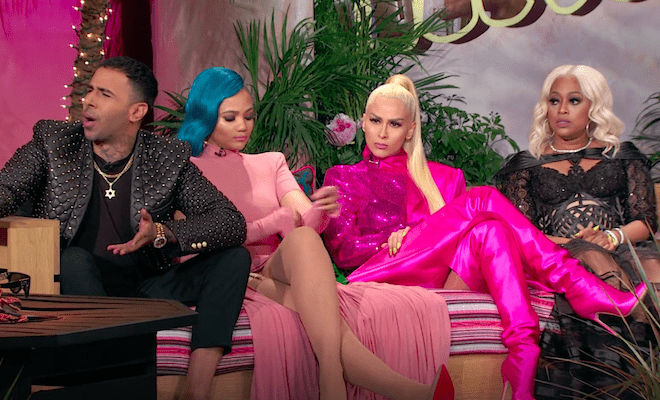 By: Amanda Anderson-Niles
Part two of the reunion for season one of "Love and Hip Hop Miami" was a doozy.
On the second part of the reunion special, Amara and Juju teamed up to school Young Hollywood on Afro Latinos.
The conversation went nowhere and Hollywood ended up storming off the stage.
When Nina shifted the conversation to Veronica's usage of the N word, she claimed once again that she's black and Trina defended her right to use the word.
Liz learned that her suspicions about Gabby and Prince weren't off.
Trina goes off on Shay for assaulting her cousin Joy.
And Gunplay shares some good news with Keyara.
Here's a recap of "Reunion Part 2."
Click next for the details.