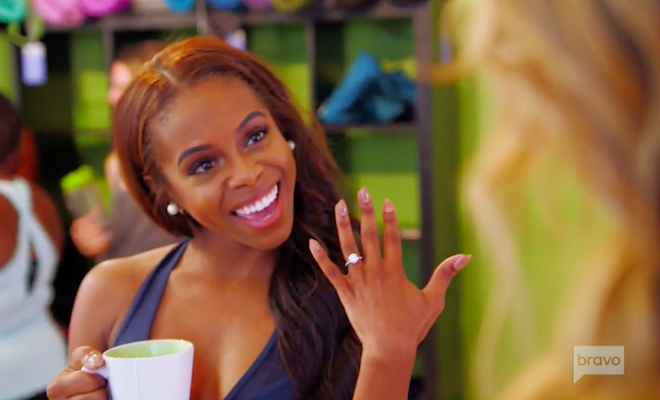 By: Amanda Anderson-Niles
On last night's episode of "Real Housewives of Potomac," Candiace finally meets the whole group and gets her first grilling.
She holds up well even though the other ladies are confused that there's one personal detail she's very quick to share with anyone who will listen.
Charrisse goes back to tell Gizelle what Monique really feels about her.
And Karen has some wig drama after the group gets together for a little soccer and barbecue.
Here's a recap of "Shade in a Bubble."
Click next for the details.