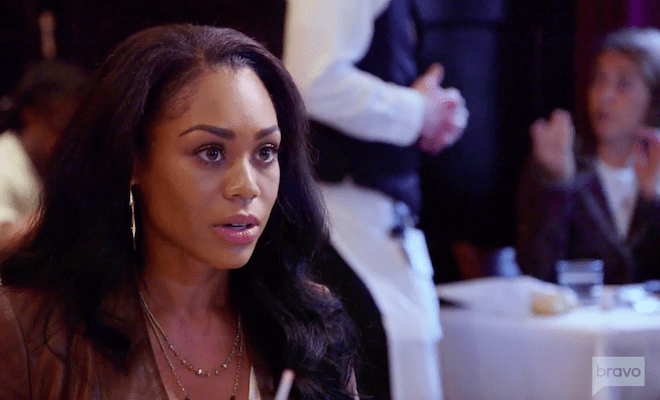 By: Amanda Anderson-Niles
On last night's episode of "Real Housewives of Potomac," Ashley and Monique hash things out.
But Monique's remarks to Robyn about her past financial woes get under Robyn's skin. Robyn then gets some closure from a medium who gets in touch with three people Robyn wanted to hear from.
Gizelle has a breakdown as she continues to question her relationship with Sherman.
And Candiace comes clean to her mother about Chris' oldest child.
Here's a recap of "A Happy Medium."
Click next for the details.