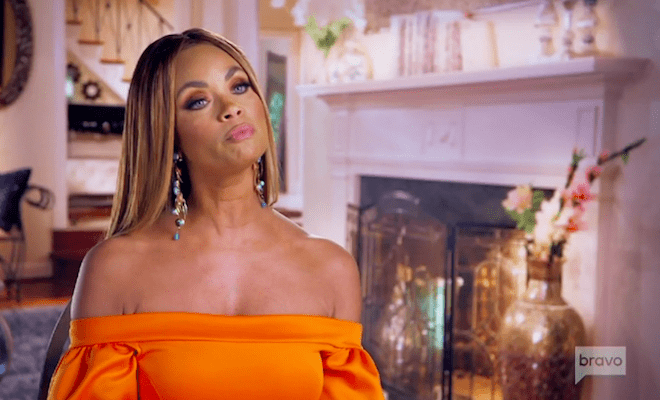 By: Amanda Anderson-Niles
On last night's episode of "Real Housewives of Potomac," Sherman's ex-wife makes her way inside the group.
When Gizelle learns that Karen is pulling the strings, she plans to confront Karen at her charity event.
Michael finally gets real and explains why he's not confident abut having kids with Ashley. She feels slighted when her upbringing is one of his concerns.
And Charrisse begins to feel uneasy about Monique befriending all of her friends.
Here's a recap for "Ex's and Oh No's."
Click next for the details.