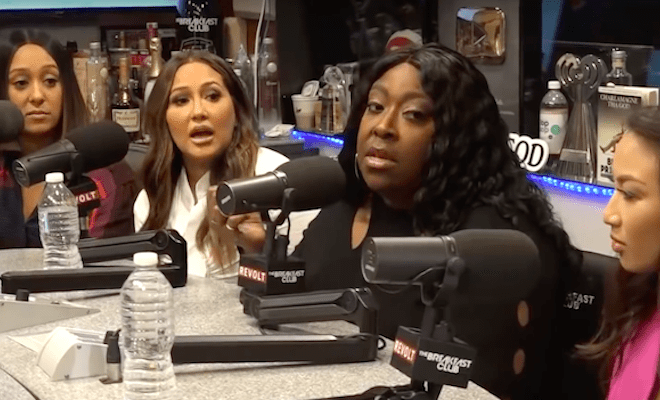 By: Amanda Anderson-Niles
Social media is talking about the ladies of "The Real."
Hours ago, they appeared on "The Breakfast Club" to discuss the talk show's journey.
And of course, Tamar Braxton's firing was discussed. A lot of interesting things were said and Loni ended up exposing Tamar's estranged husband Vincent Herbert.
It turns out the co-hosts of the show were allegedly lied on because Vince wanted to get even with Loni.
The situation just got a little bit more scandalous.
Click next for the details.