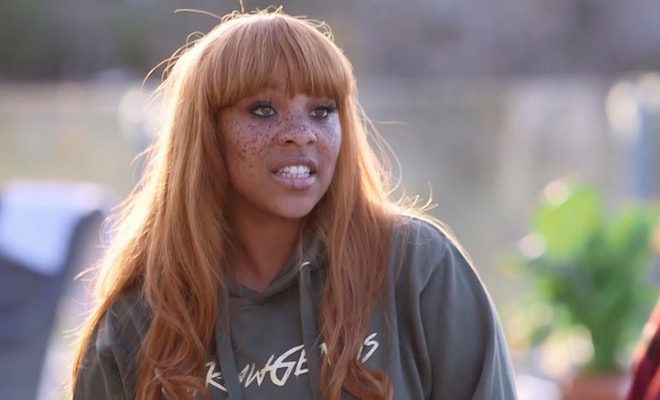 Thursday night, the episodes of "Growing Up Hip Hop" were accompanied by #GUHHLive hosted by Sherri Shepherd. #GUHHLive featured the GUHH cast answering questions from the fans and Sherri.
All of the cast was present, excluding Briana Latrise, who's rumored to have quit the show. 
Of course, there was drama.
Firstly, Boogie Dash left the filming after he received a surprising text. Sherri Shepherd invited Boogie to read a text message that he received during a commercial break from an unidentified sender.
The text said the following:
"There's no way to say this, but I'm pregnant."
Next, despite inviting Briana Latrise to join the rest of the cast on #GUHHLive, they kept Briana separated from the rest of the cast. Of course, they allowed Briana a chance to speak to the rest of the cast and answer questions from the fans.
Arguably the most tense moment of the night came when Briana finally asked Angela about why she's afraid of her and refused to film or even be around her.
Angela responded to the question and said the following:
"I'm never running from her or afraid of her. I just want to avoid drama and she crossed me one time."
Sherri sent the segment to commercial shortly after and kept the tension from getting even thicker.