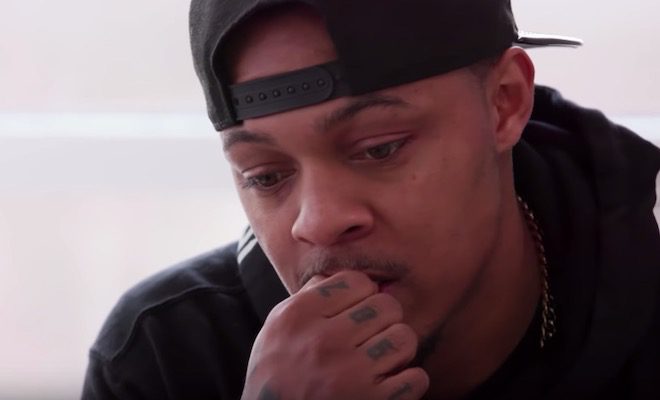 By: A.J. Niles
On tonight's season premiere of "Growing Up Hip Hop: Atlanta," Bow Wow shares details of his recent arrest surrounding his domestic incident with Kiyomi Leslie.
While Kiyomi isn't on the show, she's front and center as Bow Wow shares his side of the story with his mom Teresa and Da Brat. Meanwhile, Deb talks to Teresa about the incident and Da Brat grills into Bow Wow for putting himself into that situation.
Lastly, Waka Flocka and Tammy Rivera make their first appearance on the show along with Andrea Kelly.
Here's the recap for, "Bow After Lockup."
Click next for the details.