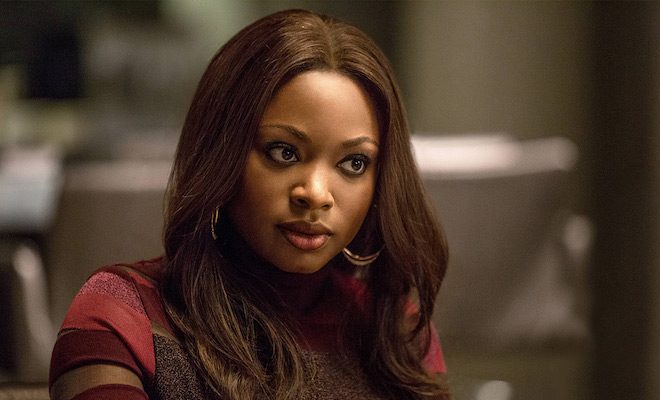 By: Amanda Anderson-Niles
On the latest episode of "Power," Tariq's actions don't sit well with Tommy or Ghost. Both have their own way of dealing with him. But after Tommy cuts off Tariq and Ghost decides he can no longer trust Tariq, Tasha is all Tariq has left. She realizes that Tariq will never give up on selling drugs. So she decides to keep him safe, she will have to teach him the game.
And Ghost and Tommy are forced to work together, again. Jason makes a move on them and forces them to work together and sell hs drugs. So the former besties agree to plot and take out Jason. Then they resume their plans to also kill each other.
Here's a recap of "Like Father, Like Son."
Click next for the details.