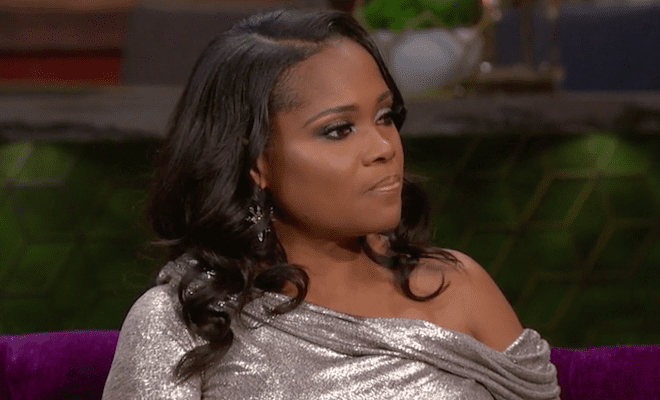 By: Amanda Anderson-Niles
"Married to Medicine" star Dr. Heavenly Kimes clashed with Dr. Simone Whitmore plenty at the reunion. The women began to have issues after Heavenly had a back and forth with Cecil Whitmore on Twitter. Heavenly claimed that Cecil came for her first after he repeated Mariah Huq's pressure wash clap back.
But Cecil believes what actually set Heavenly off was his response to a particular fan's question. The fan asked him what he thought about Heavenly constantly saying "yo momma" to Mariah.
Cecil said that he thought that wasn't cool and mothers should be off-limits.
Regardless, the drama didn't sit well with Simone and she had a major blowup with Heavenly at the reunion. Although they appeared to make peace and hug it out, some fans of "Married to Medicine" weren't so convinced the feud is over.
Interestingly enough, Heavenly gave an update on where she stands with Simone recently.
Click next for the details.