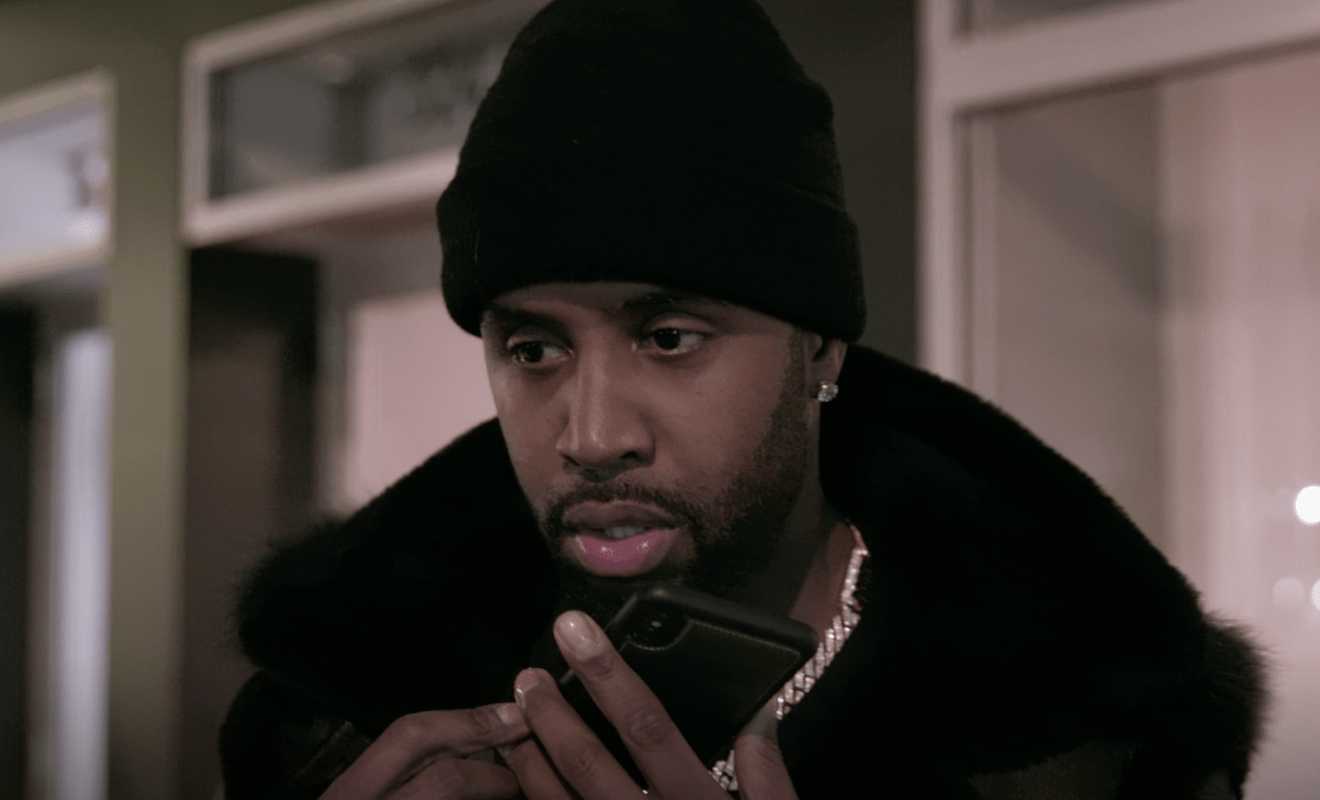 Safaree Samuels and Erica start OnlyFans accounts.
"Love and Hip Hop: New York" star Safaree Samuels isn't afraid to ruffle a few feathers. He's been on multiple LHH shows and been involved with multiple beefs and storylines.
He's been involved in Creep Squad drama on LHHNY and was in the middle of Lyrica Anderson and A1's marital drama on "Love and Hip Hop: Hollywood."
Most recently, however, he's been relatively drama-free as fans watched his wedding to fellow LHHNY star Erica Mena. Erica Mena also gave birth to their daughter. But their last season wasn't absent of drama. Erica had to deal with alleged cheating from Safaree and Safaree interacting with her ex Rich Dollaz.
In fact, when Erica learned Safaree invited Rich to their co-bachelor/bachelorette party, Safaree had to kick Rich Dollaz out the party.
But, Erica and Safaree got over that hump and welcomed their daughter to the world. Afterward, Erica followed in Safaree's footsteps and started an OnlyFans page. While seemingly controversial, their fans enjoyed their accounts and content amongst the pandemic stay at home orders in place.
However, this good faith from fans can only go so far.
Safaree asks fans to CashApp him on his birthday.
Recently, Safaree celebrated a birthday. On Twitter to celebrate, Safaree asked his fans to send him money via his CashApp handle. Apparently, this didn't go over very well on Twitter. And people called him out in his replies.
One fan responded with, "What?! Loudly ??? You tried it." Another said, "Did your only fans money ran out or something?"
One person even told him to get a job like everyone else while another told him to send them money. Overall, it seemed his followers did not like the apparent audacity for Safaree to ask fans for money because it was his birthday.
As of now, Safaree hasn't responded to the dissent and the Twitter post is still active.