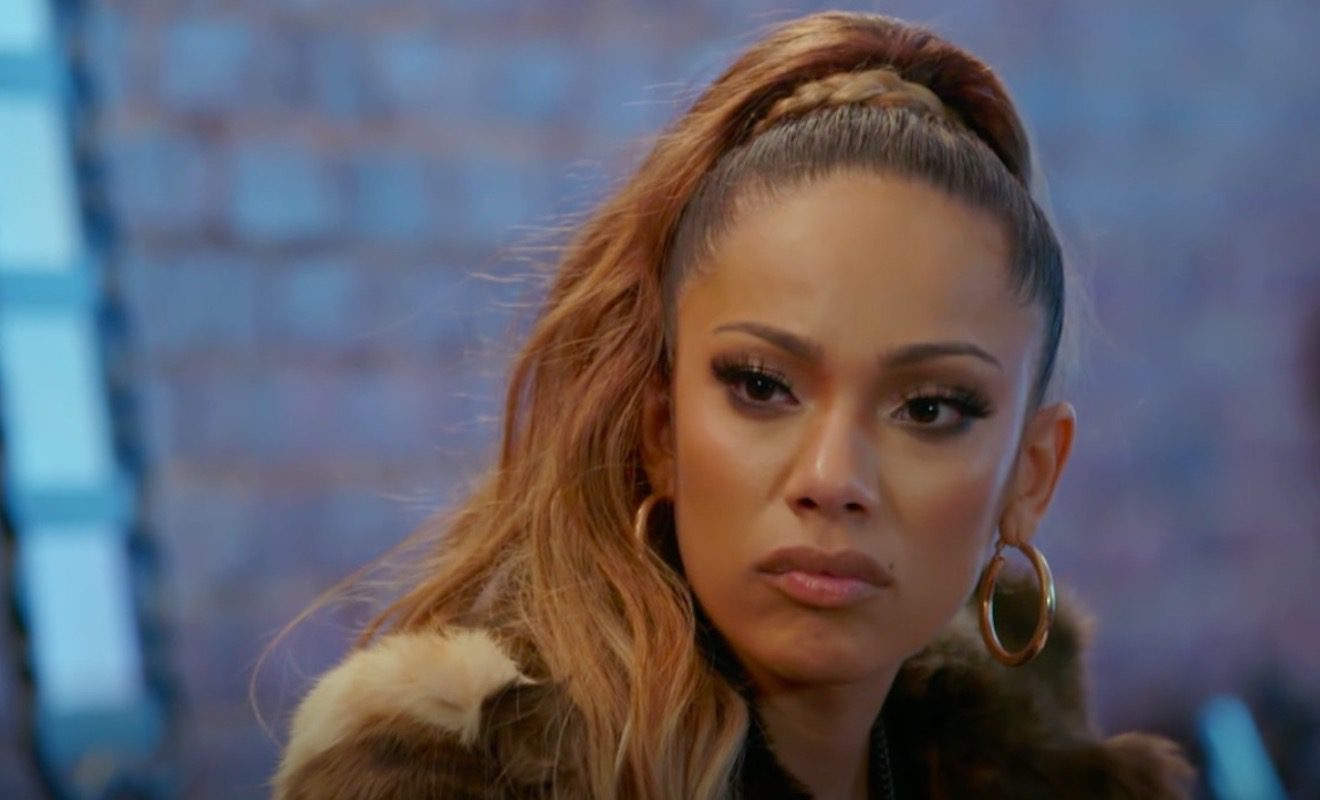 Erica found love with Safaree.
"Love And Hip Hop New York" star Erica Mena has had a lot of changes in her life as of late. Although she has struggled with love in the past, she's now happily married to Safaree Samuels. They also have a daughter together. And they confirmed that they just bought their dream home as well.
So it's been a lot of happy times for them since their love affair began.
Erica clashed with Olivia and Rich over a song.
Before Erica and Safaree found love, Erica's romance with Rich Dollaz crashed and burned. In fact, it played out on the show seasons ago. And things really went left between them over a song.
Before "Where Do I Go from Here" became Olivia Longott's hit, it was Erica's song. Erica heard the song and asked Rich to let her have it. He gave it to her and she recorded it first. However, Erica refused to sign Rich's management contract. So Rich decided to then give the song to Olivia.
When Erica found this out, she immediately had tension with Oliva and Rich in the studio.
Erica felt betrayed by Rich. And she wasn't here for Olivia's role in the situation either.
Although the drama happened years ago, it seems as if feelings haven't changed much on Erica's end. Rich, Erica, and Safaree recently reacted to the scene of Erica going off on Rich about all of this. While discussing the situation, Erica threw some shade at Rich and Olivia.
Click next for the details.