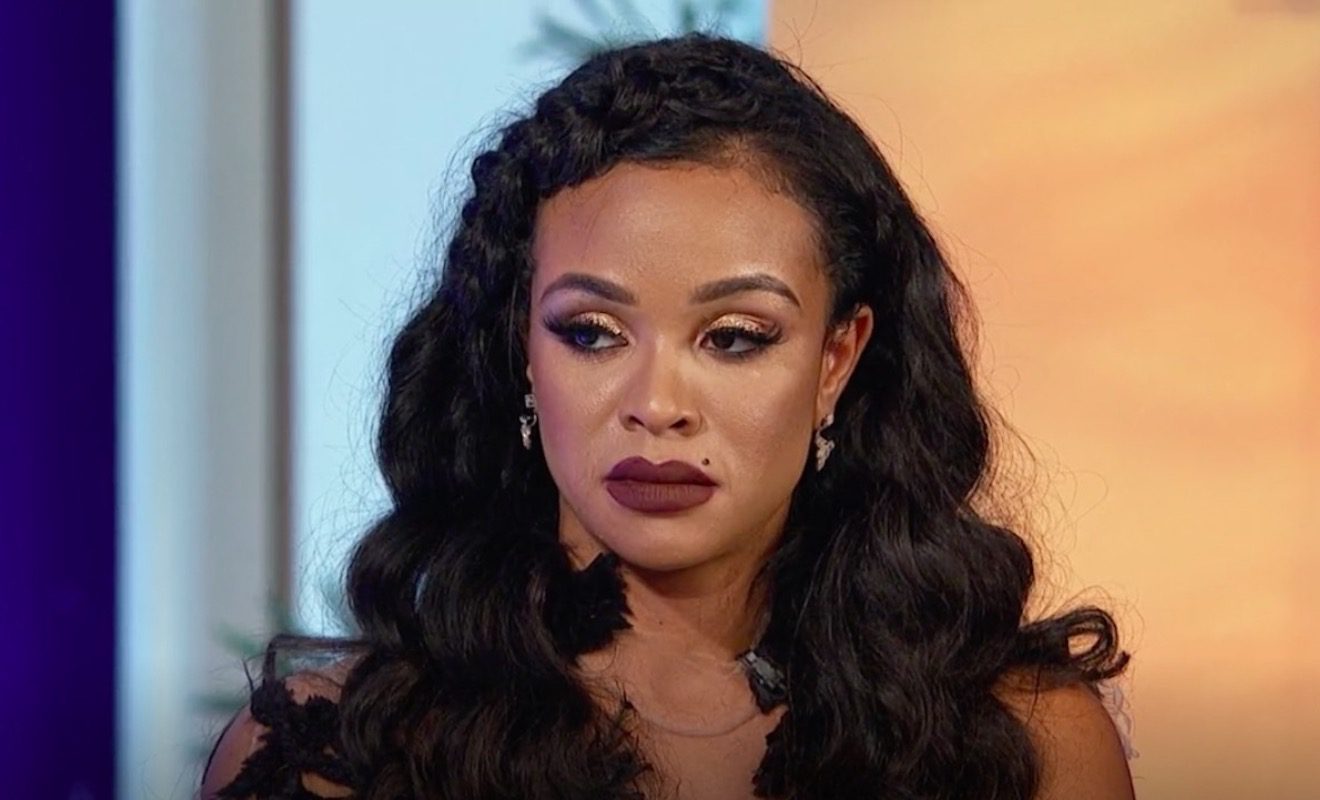 Masika and Hazel are filming.
Hazel-E and Masika Kalysha's feud hasn't ended despite both no longer being on "Love And Hip Hop Hollywood." So it's probably not surprising that they came to blows when they saw each other recently. Apparently, both women were filming for a show on Zeus Network. And it may be the upcoming installment of "The Conversation." The last installment featured Lyrica Anderson and A1 Bentley as they discussed how their marriage fell apart. But after their mothers joined them, it was clear that they would never come up with a resolution.
Now it appears Masika and Hazel will come to the same conclusion.
The women came to blows at a restaurant.
Hazel hopped on Instagram Live recently and revealed that she was just attacked by Masika while they were filming.
She said, "It's my right to film. This woman assaulted me today. She threw a drink, she threw the glass at me like that and now she's in the ambulance y'all. Masika is in the ambiance y'all, Masika Tucker on the Zeus Network y'all."
Hazel added, "Masika Kalysha, y'all…She left, she called the police and she just went into the ambulance cause she got her wig snatched…Masika called the police after filming with me y'all."
She also wanted to tell people to tune in when the show comes out, "We on the Zeus Network, y'all. Y'all gotta tune into this f*cking conversation…this woman tried to attack me and assault me all day and is leaving in an ambulance. Can y'all believe this sh*t?"