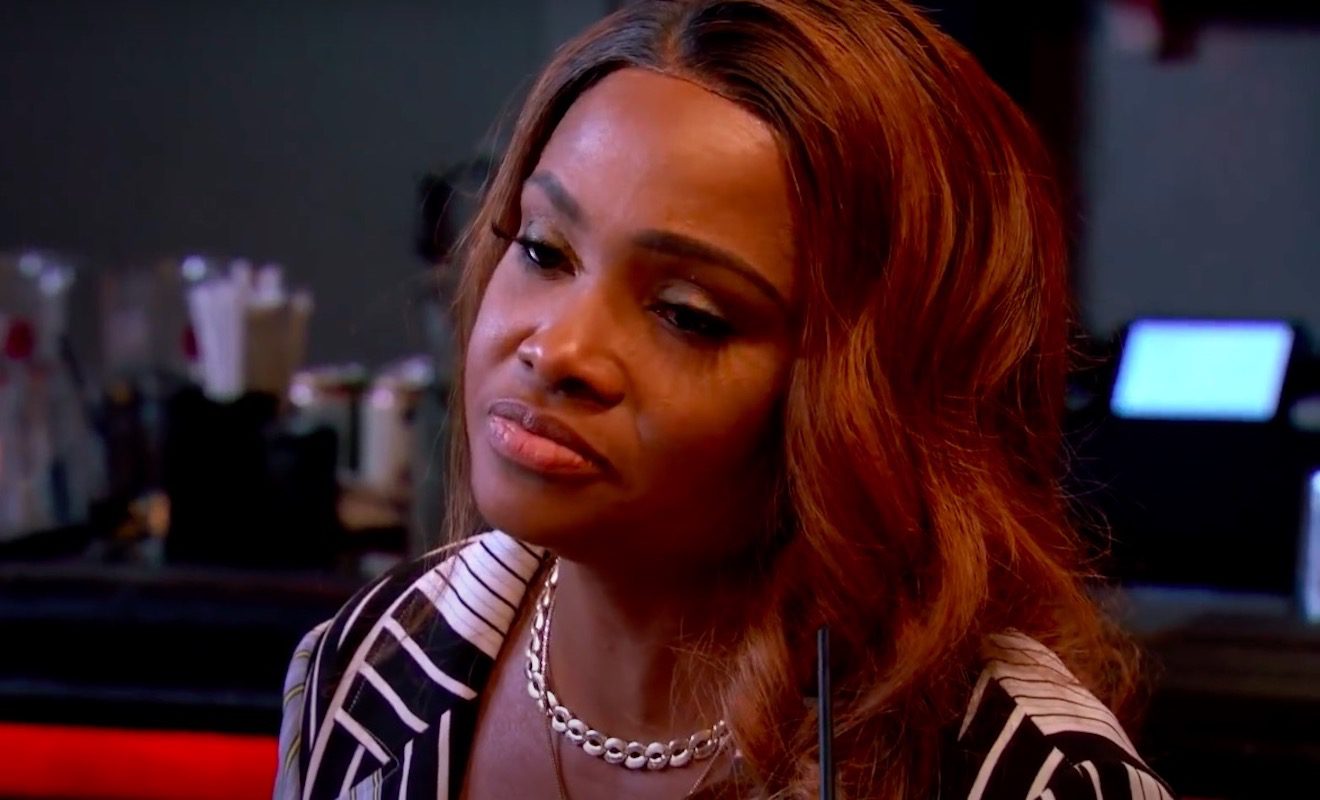 Dr. Simone Whitmore and Dr. Heavenly Kimes clashed over Cecil Whitmore.
"Married to Medicine" star Dr. Heavenly Kimes had an emotional fallout with Dr. Simone Whitmore. Heavenly took issue with the fact that Cecil Whitmore repeated Mariah Huq's pressure wash shade on Twitter. While he was just joking, Heavenly was furious. She felt like Cecil was being messy so she clapped back. In her response, she said that Cecil needed to get a job and stay out of women's business. Since then, Heavenly hasn't been in the best place with Cecil or Simone.
Simone felt as if Heavenly betrayed her. In a green screen interview, Simone expressed that she told Heavenly about Cecil's unemployment in private.
She said, "When Cecil got laid off, he decided he would take the year off. I was p*ssed. So I confided in Heavenly and then this b*tch tweets about it."
As for Heavenly, she said she only repeated what Simone said on the show. And she would never repeat anything that Simone has only told her in private.
The friendship wasn't saved.
At the reunion for the last season, the women appeared to hash it out. They hugged and agreed that they would move beyond the Cecil issue. So it seemed as if their friendship could be saved.
However, Heavenly gave an update. And it doesn't look like Simone and Heavenly were able to repair their friendship on the upcoming season.
Click next for the details.