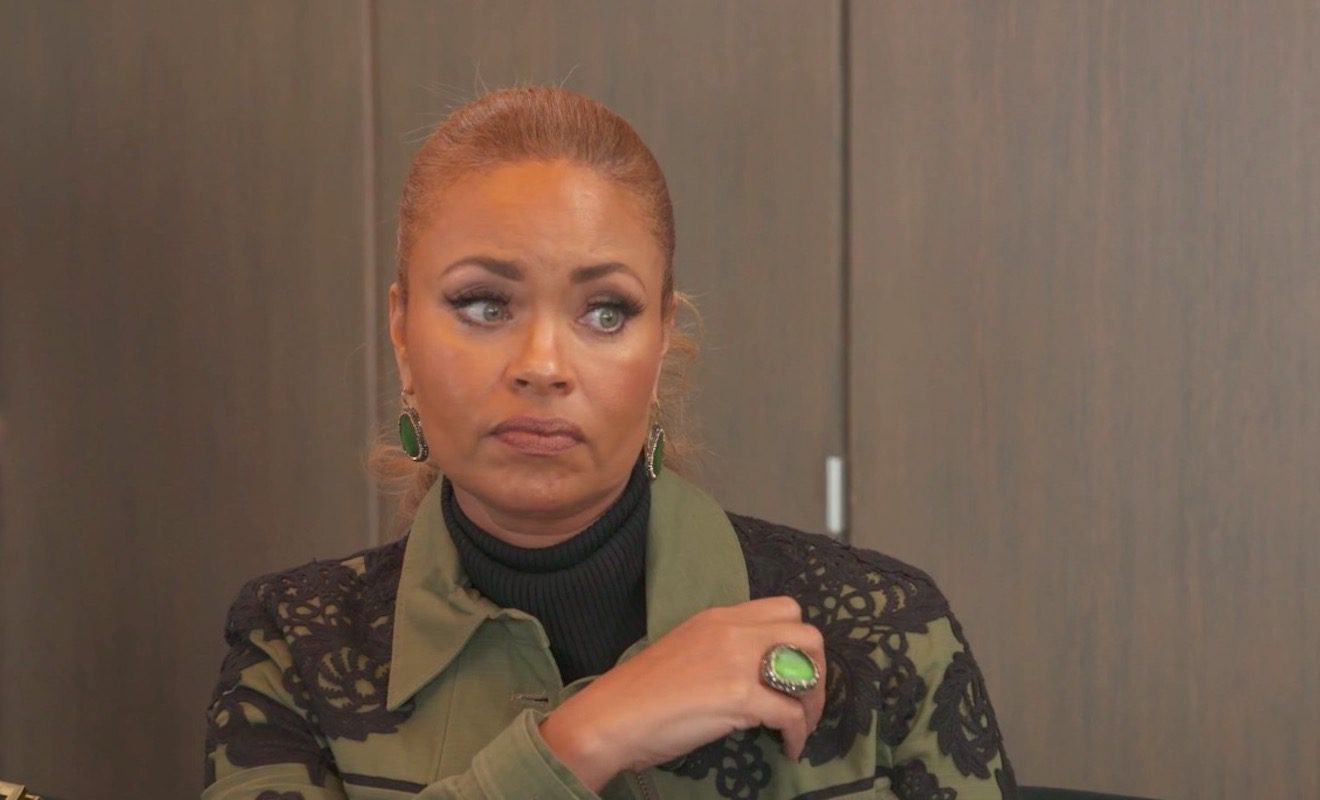 Gizelle Bryant believes Wendy Osefo has changed a lot.
Wendy Osefo opened up about the work she had done on the season premiere of "Real Housewives of Potomac." While Wendy just wanted a mommy makeover after baby number three, Gizelle Bryant has a theory.
On the upcoming episode, Gizelle talks to Ashley Darby about the rumors surrounding Eddie Osefo. The conversation begins with Gizelle discussing Wendy's pajama party outfit.
Gizelle says, "It was a lot. It's just not the Wendy that we met. It's just a new…I don't wanna say new and improved, I wanna say new Wendy that likes to talk about her t*tties and her a*s." Ashley then says, "That is so contrary to her. We met her as a professor, and now she's like "Miss Wendy if you're nasty," kind of thing."
Gizelle then brings up the rumor, "And it is a rumor out, it's very much so supposedly Eddie has a girlfriend or something. It could be that because she knows the rumor, she's trying to overcompensate. Not that it's true." She says more in her green screen interview, "You know, I don't really like to discuss a lot of nonsense that the social media and the Twitter has to say. But it could be why Wendy has new t*tties and a new booty. I'm just saying."
Ashley isn't so convinced by Gizelle's theory, "Even if those rumors are out there, she doesn't seem to be a person who would succumb to that." But Gizelle isn't so sure, "True. I wouldn't think she would care but I didn't think she would jump up with new boobs and a new booty. So we'll see how that plays out. But I will talk to her."