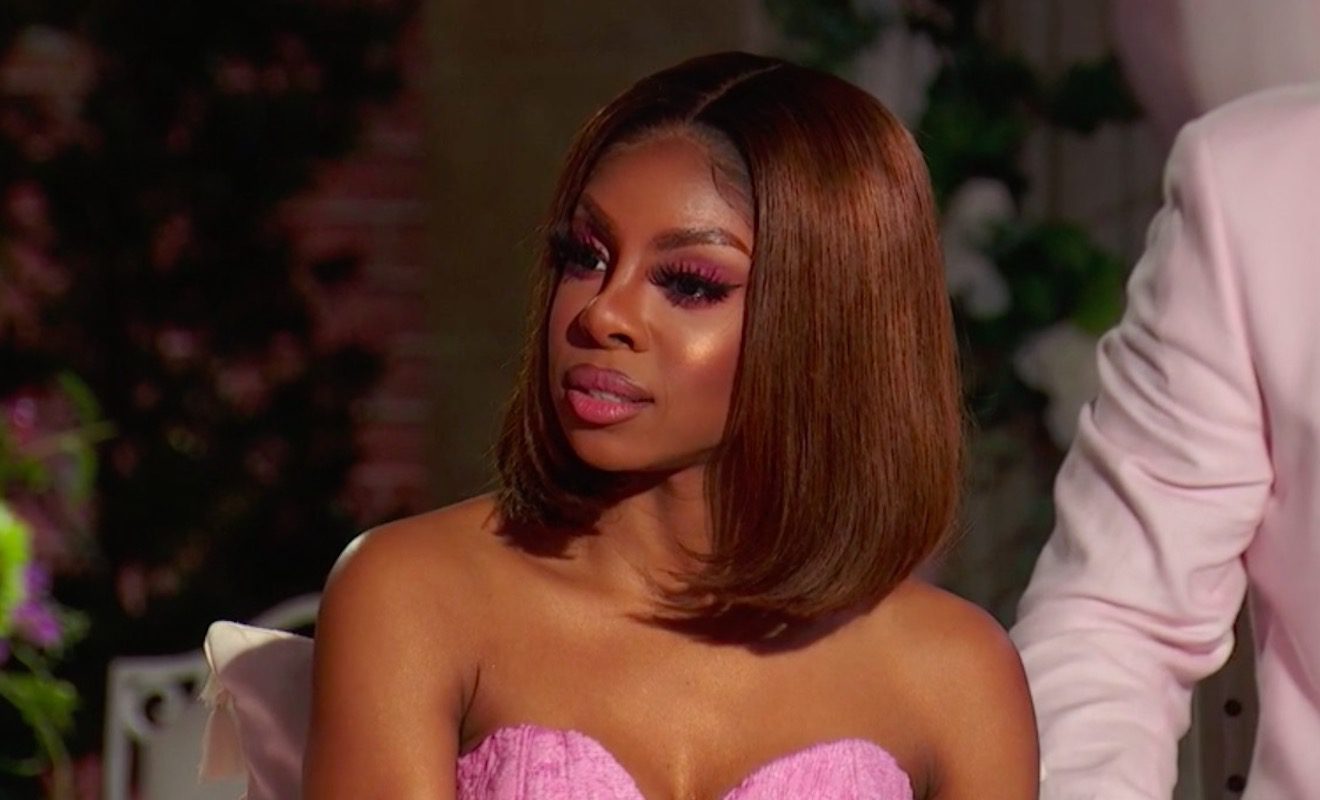 Candiace Dillard believed Mia Thornton crossed the line.
"Real Housewives of Potomac" star Candiace Dillard doesn't run away from tense moments on the show. On the previous season, she had a messy feud with newbie Mia Thornton. Candiace invited all the ladies except Ashley Darby to the video shoot for "Drive Back." Her mother Dorothy was there as well. And when Chris Bassett wasn't able to secure the cars for the shoot, it led to Mia asking Dorothy some questions. She asked if Candiace was paying Chris to be her manager. Eventually, Dorothy felt comfortable enough to speak her mind. She said that Chris quit his job to become a househusband.
Wendy Osefo told Candiace about Mia's conversation with Dorothy. When Candiace confronted Mia, Mia called the music video low budget. And Candiace responded by calling Mia Thornton's mother low budget. At the time, Candiace didn't know that Mia's mother is a recovering drug addict. So this was a controversial moment.
Interestingly enough, some of the fans of the show felt like Candiace should have taken issue with her mother's actions at the shoot, not just Mia's.
Well, Candiace addressed all of this during a recent interview. She believes that the other women on the show use her mother for a storyline.
Click next for the details.