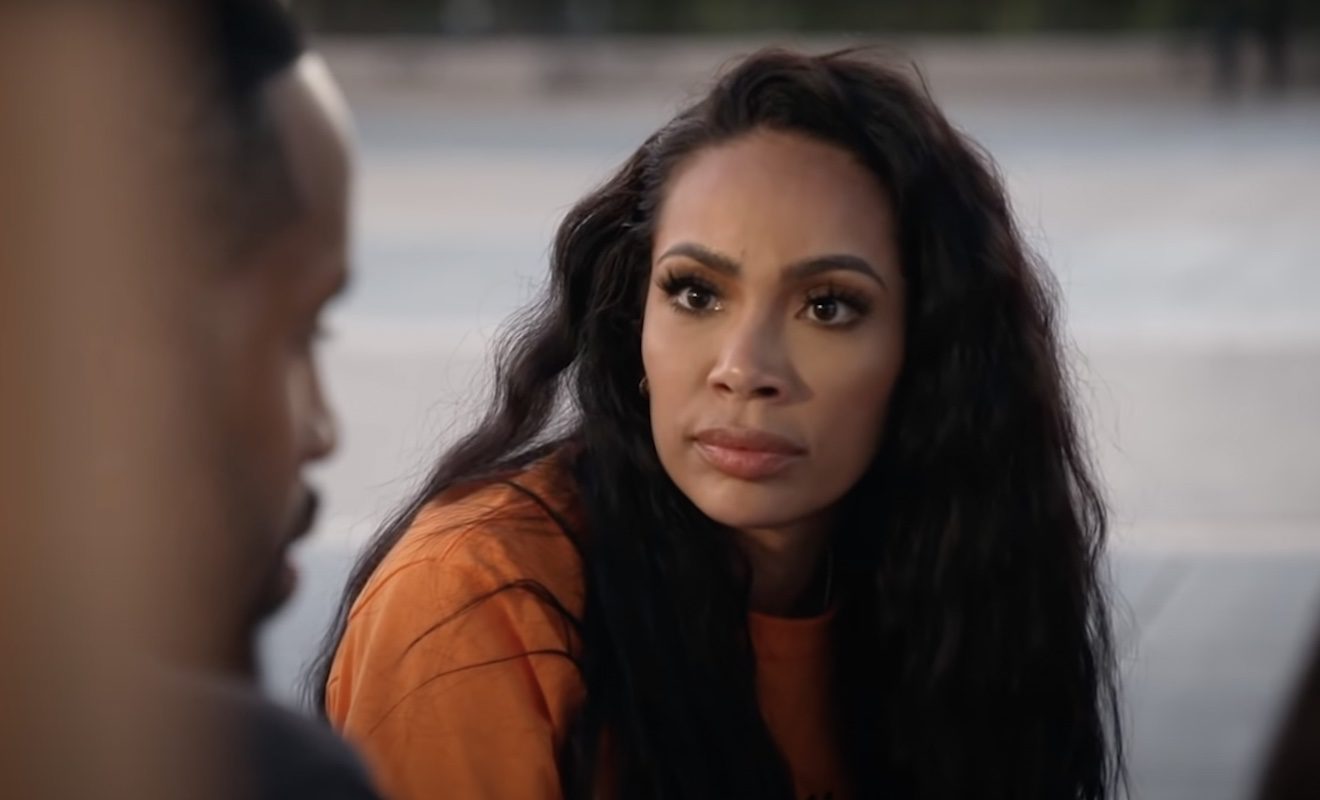 Peter has regrets, Tara has moved on.
Peter and Stevie catch up. Stevie says he thought he was on good terms with Mimi, but it threw him off when he received his invite to the reunion from Jonathan and not her. So there still may be some underlying tension that he didn't see before. 
The group separates so the men and the women can have their own day together. 
The men do some canoeing and ride jet skis. The women have a spa day and do yoni steams. 
Conversations take place. Peter tells the guys he should have married Tara and made their relationship work when he had a chance. Tara tells the ladies she doesn't want to be with Peter anymore. That ship has sailed for her and she wants to be free. 
Jonathan says he was married but he cheated. He never wants to put someone through that type of pain ever again. Marcus says he also cheated while he has been married to Brooke. 
The blogs disrupt Safaree and Erica's progress.
Erica is furious after blogs report that Safaree sent roses to another woman. Safaree has been linked to this woman before but he denied she was anything more than a fan of his. Erica is shaken by this because Safaree has wooed her in the past by sending her a lot of roses to her place while they were dating. Erica breaks down in tears as she shares this with Kimbella. 
In a green screen interview, Safaree says the woman bought him a drink while he was in the bar. They chatted. And he left. He told Erica this. But he doesn't see the issue because they have been going through the divorce process for months. For Safaree, he's tired because it's always an emotional rollercoaster with Erica. 
Stevie and Booby try to give Safaree some encouraging words. However, he's reached a level of exhaustion. 
Mimi further upsets Erica.
Erica breaks down while talking to Amina about her issues with Safaree. She feels like his latest incident is a continuance of him cheating on her. Amina understands how she feels and remembers her past with Peter. 
Mimi joins them. When Mimi asks Erica to not hold anything against Safaree that happened before he made it to the retreat, Erica sees it as Mimi making excuses for Safaree. She storms off from the conversation. 
Safaree has had enough of Cisco.
After some of the group hops on stage to perform music, Shekinah pulls up the blog to ask Safaree what happened. He's irritated and not really interested in talking. But he's even more irritated when Cisco pulls him aside to bring up Safaree skipping out on Deb Antney's birthday party, again. Safaree says it's none of Cisco's business why he didn't show up. Cisco says that Safaree's actions embarrassed him because he told people that Safaree was coming because Safaree told him he was. But Safaree is fed up, and he tells Cisco he will not be checked by him. Safaree then tells Cisco that they can stop all the talking and throw hands. 
The episode ends on a cliffhanger as the others try to break them apart. 
What are your thoughts on the episode? 
View this post on Instagram
View this post on Instagram
View this post on Instagram
View this post on Instagram
View this post on Instagram