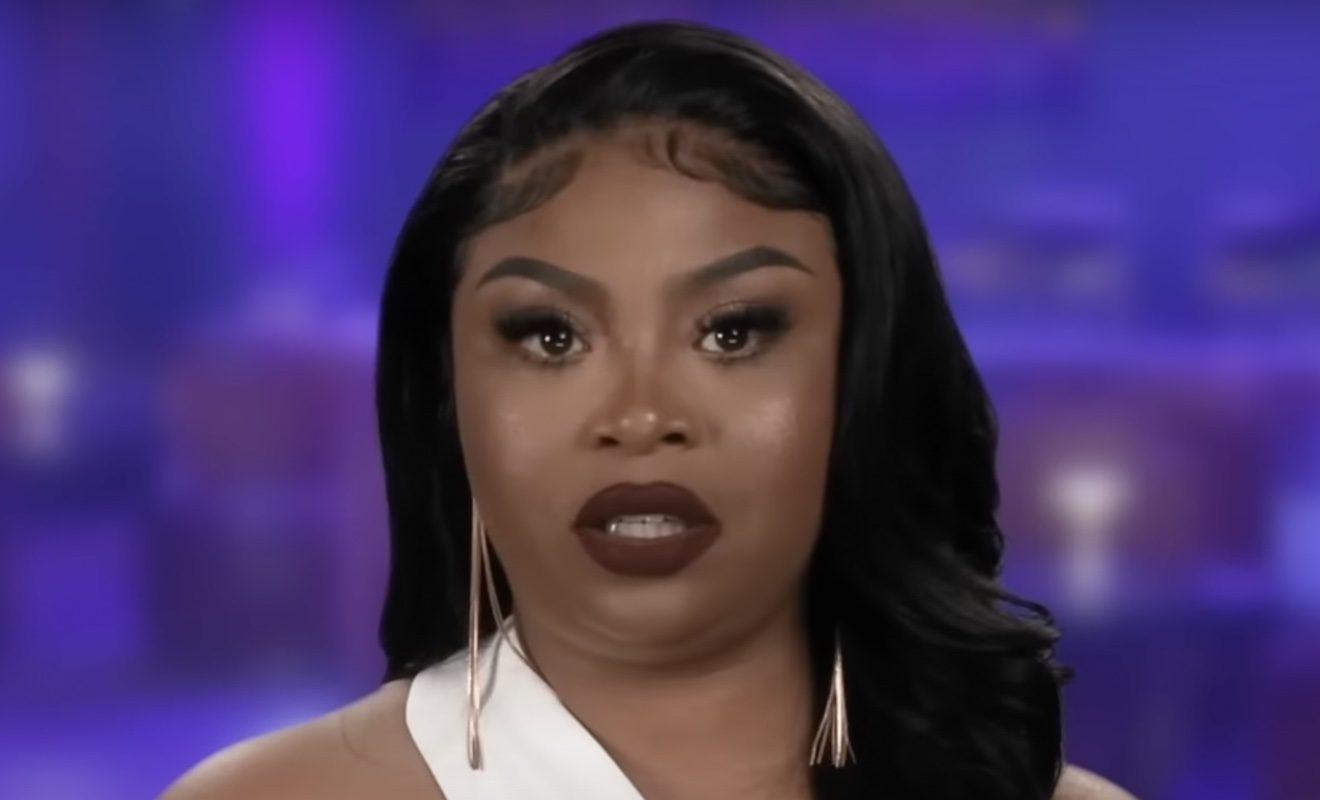 Lyrica Anderson and Shekinah Jo's feud was one most didn't see coming.
"Love And Hip Hop Atlanta" star Shekinah Jo is having an eventful season of "VH1: Family Reunion." She managed to rub Chrissy Lampkin the wrong way earlier in the season. Chrissy didn't like that Shekinah asked her about Teairra Mari's legal battle with 50 Cent. Even though they did have some tension over it, Shekinah apologized. And she and Chrissy were able to move forward without any other issues. However, Shekinah has not been able to move on from her tension with Lyrica Anderson. Things went left between them instantly after seeing each other for the first time. Lyrica said hello to Shekinah with her hand out for a handshake. And Shekinah refused to shake her hand.
Shekinah later said that she didn't want to speak to Lyrica because of an interaction they had on Instagram. Lyrica sent Shekinah a DM asking her to promote one of her songs. When Shekinah read Lyrica's Instagram bio, she noticed the "Follow Back" prompt that shows up when someone is being followed by someone they don't follow back. However, Shekinah mistakenly thought the prompt was Lyrica demanding that Shekinah follows her back.
Even though it was just a misunderstanding, Shekinah would later say that the Instagram mixup wasn't the worst thing. She went on to allege that someone in Los Angeles told her that Lyrica doesn't care for Shekinah. And Lyrica worries that Shekinah would hurt her brand from association alone.
Lyrica denied ever saying this to anyone. And she pointed out that she doesn't really know Shekinah enough to even make that kind of statement.
Shekinah Jo thinks the editing for "VH1: Family Reunion" hasn't been fair to her.
Well, things really escalated after Shekinah told Lyrica to be a mother to her son as well as labeling Lyrica's mother Lyrica Garrett as a one-hit-wonder. On the recent episode, Lyrica actually slapped Shekinah over the comments. And she had no remorse either although the moment completely caught Shekinah off guard.
Shekinah talked about the altercation on Instagram Live recently. She's not happy with the producers.
She said, "I kept asking them producers and stuff, I kept saying, 'Whatever y'all do, y'all better show me hitting this *** back. Oh, we're gonna show you Shekinah. We're gonna make sure.'"
Shekinah continued, "At the end of the day, baby I'ma Black woman, living in a Black world. You cannot have this like I hit this *** back. You gon have to show me hitting this *** back. Don't play with me like that. 'Oh, we got you, we got you.' Come on man. They ain't even show that ****."
She went on to say that Lyrica said some "degrading" things to her including telling Shekinah that she needs to go do some hair. And she's a "nothing ***, bottom *** hairstylist."
"I mean what this ***** didn't say to me? They edited all that out and got me calling her momma a one-hit-wonder. Man, that's ******* up right?" Shekinah asked.
It's time for something new for Shekinah Jo.
Shekinah also announced that she is done with "Love And Hip Hop."
"I worked my *** off and did what I had to do. I hope I made great TV for y'all 'cause I'm done."
Shekinah added, "I ain't playing like that. It ain't right. And you don't do nobody like that who really making money for you and ******* with you. You don't do that to nobody, you don't do **** like that. You do not ******* do that. Not when it's one of your coolest people on the show like a ***** who don't give you no problems…don't do none of that, no you don't do that to me. Not bougie, always on time. You don't do that for me."
She feels unappreciated, "I feel unappreciated and I'ma take my unappreciated *** and get the **** on because I feel real unappreciated. Yeah, this is a real ******* slap to my face. Yeah, it was…cause when you think about it, something like, it was a slap. A real slap. So, it is what it is. I done been disrespected by too many people. And I'm cool. I'm straight. I ain't nobody's do *****, I ain't nobody's push around *****, I ain't a **** who cares about what anybody got going on for real, for real. I do this **** for entertainment purposes. For real. But it's like I beg to differ…I'm straight."
View this post on Instagram