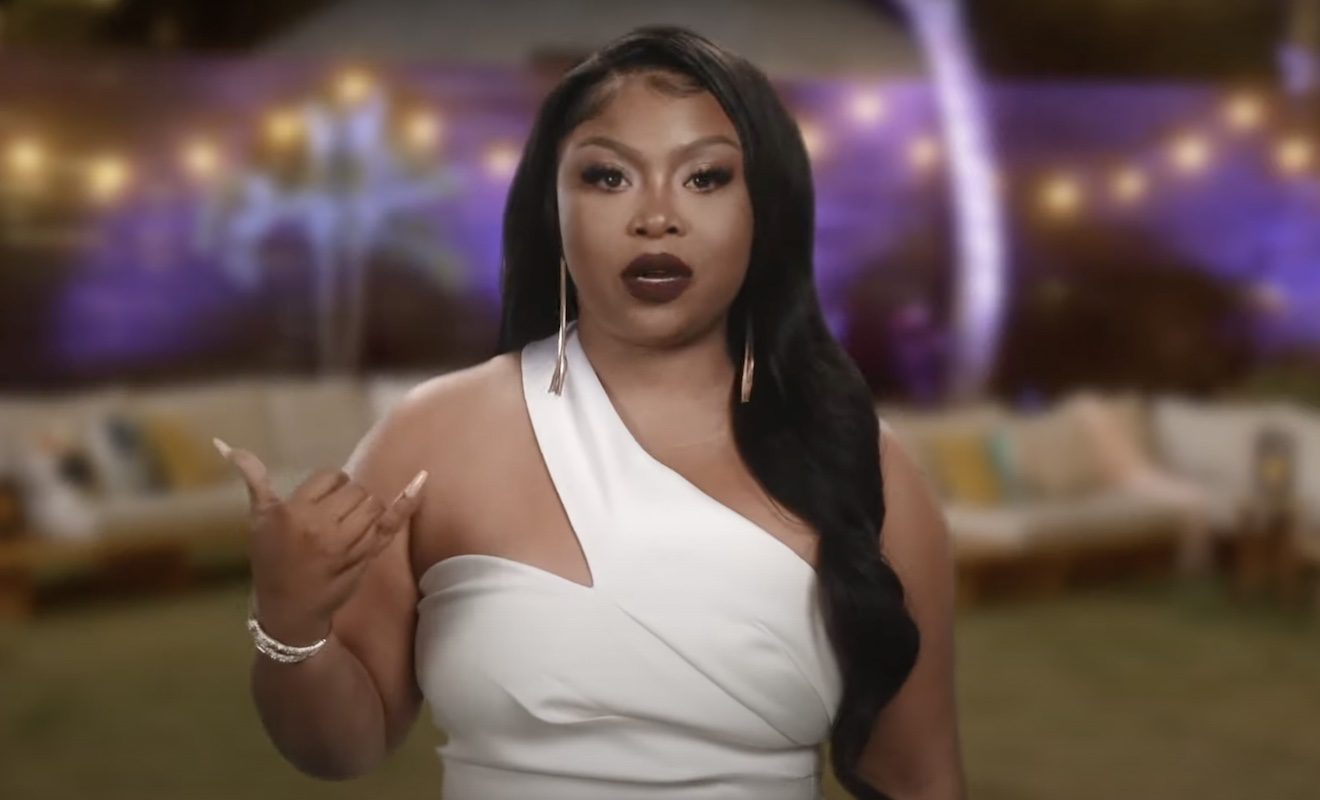 Shekinah Jo has been offending her coworkers on "VH1: Family Reunion."
"Love And Hip Hop Atlanta" star Shekinah Jo is having a lot of drama on the current season of "VH1: Family Reunion." As we reported, it didn't take long for Shekinah to clash with Lyrica Anderson. After Lyrica tried to say hello to Shekinah, Shekinah refused to shake Lyrica's hand. It's been tension between them ever since, too. Shekinah said Lyrica sent her an Instagram DM requesting for Shekinah to promote one of Lyrica's songs. But when Shekinah read Lyrica's Instagram bio, it read "Follow Back." Although this is the standard and automatic prompt that was only letting Shekinah know that she wasn't following Lyrica back, this rubbed Shekinah the wrong way. So she mistakenly assumed that it was Lyrica herself demanding that Shekinah follows her back.
Interestingly enough, Shekinah gave another reason for her issues with Lyrica on the recent episode. And Shekinah alleged that someone in Los Angeles told her that Lyrica doesn't want to get to know her because she could be dangerous for her brand and music career.
Sukihana tried to place peacemaker.
"Love And Hip Hop Miami" star Sukihana made it to Jamaica to join the rest of the "VH1: Family Reunion" cast. And when the ladies hung out at a spa, Sukihana attempted to push Shekinah and Lyrica to hash things out.
After Suki questioned what led to the drama, Lyrica answered, "The root of the problem is she left my hand out unshaken, and she was being rude for no apparent reason. I didn't do nothing to her. It's just that simple, girl."
Sukihana had another question.
"So she felt like she didn't wanna shake your hand because she heard that you ain't even wanna be associated with her because of your music career."
And Lyrica answered, "Absolutely not, absolutely not."
Sukihana went on to ask Shekinah, "You said that you have not just proof but you heard it for yourself? Is that what you said?"
Shekinah responded, "I said I got a real, a real, real source."
Things only worsened between Lyrica Anderson and Shekinah Jo.
Sukihana asked Lyrica again if she didn't want to associate with Shekinah due to her brand.
"So my thing is, do you feel like associating with her could hurt your brand?"
Lyrica replies, "What? Why? I don't even know her to be like oh I don't wanna hang out with you because of B and C. You see her, the look on this little *****'s face?"
Things escalated further once Shekinah clapped back with, "Your mother is a one-hit wonder!"
Both of the women had to be restrained at this point. I's going to take a lot of work for Shekinah and Lyrica to end the bad blood. Lyrica is still upset about Shekinah telling her to "be a parent" to her son.
The relaxing vibes at the spa fade quickly when Shekinah calls Lyrica's mom a one-hit-wonder! 😳 What'd you think? 👇🏾 #LHHFamReunion pic.twitter.com/UftfashSah

— Love & Hip Hop (@loveandhiphop) January 17, 2023