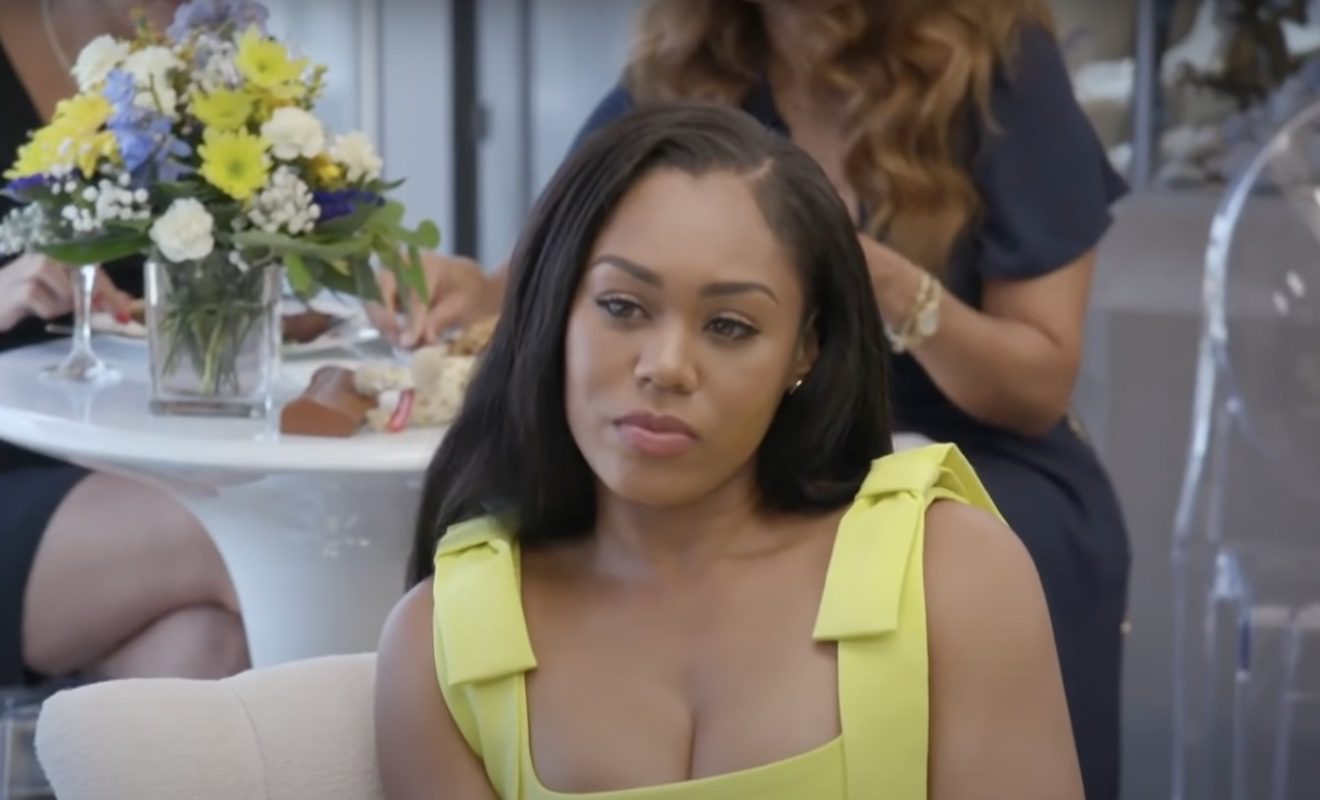 Monique Samuels quit RHOP amid her controversy with Candiace Dillard.
"Real Housewives of Potomac" star Monique Samuels started her time on the show with a bang. During her first meeting with Gizelle Bryant, shade ensued. Gizelle questioned if Monique and Chris Samuels were so new to the area that they didn't have a home yet. Monique clapped back, saying that she actually has four homes. This rubbed Gizelle the wrong way. And she felt like Monique's response was rude and unnecessary. In fact, Gizelle held on to the grudge. And she later told Monique she was only on the show because of her husband. She also said she was turned off by what she felt was Monique's bragging.
Monique's issues with Gizelle would worsen during her last season. She accused Gizelle of bringing the cheating rumors on RHOP. It was rumored that Monique had an affair with her trainer. And her youngest son is not Chris Samuels' biological child.
She denied there was any truth to the rumors. At the height of the drama, Monique got into a physical altercation with former friend Candiace Dillard. Candiace received a lot of support from the rest of the cast. So the only people who continued to film with Monique were Karen Huger and Ashley Darby.
After the reunion had some tense moments that left a bad taste in Monique and Chris' mouths, Monique decided it was time to walk away from "Real Housewives of Potomac." However, her fans will be able to see her on television again on "Love & Marriage: DC." And OWN just released a first look of the show.
Click next for the details.