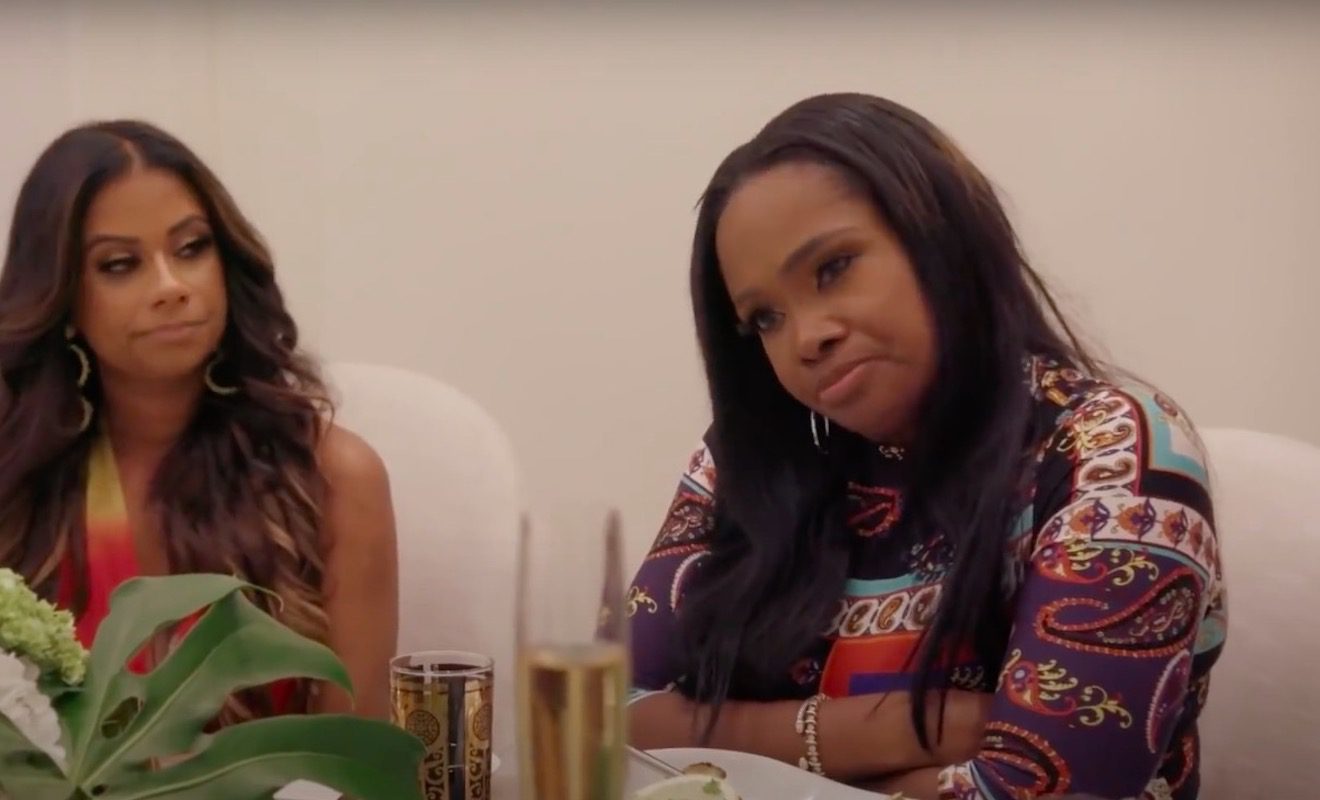 Dr. Heavenly Kimes doesn't back down from drama.
"Married to Medicine" star Dr. Heavenly Kimes is no stranger to controversial moments on and off of the show. In fact, one of her biggest feuds to date was with Mariah Huq. The two women had a lot of back and forth. Eventually, Heavenly's favorite clap back for Mariah was, "Yo momma." This didn't sit well with Mariah. She was really offended since her mother Miss Lucy has made appearances on the show. Things escalated once the two ladies had a heated conversation and took shots at each other's husbands. And Mariah accused Heavenly's husband Dr. Damon Kimes of stepping outside of the marriage.
Mariah and Heavenly were not able to move past their issues. During one explosive scene, Mariah broke a glass while exchanging words with Heavenly. In response to this, Heavenly threw a chair. So it's no surprise that Heavenly and Mariah weren't able to make peace before Mariah was pushed off of the show.
Some fans of "Married to Medicine" feel Dr. Heavenly Kimes goes too far.
Heavenly had other explosive feuds as well. During a nasty moment with Toya Bush-Harris, she once again used the "yo momma" clap back. Both women got up in each other's faces. Toya called Heavenly ghetto. Then Heavenly called Toya's mother ghetto. And Toya said that her mother is ghetto and she'll beat Heavenly down.
Just last season alone Heavenly clashed with Toya again, plus Lisa Nicole Cloud. But despite her on-screen feuds, she's still been able to be a successful businesswoman and dentist.
Well, some "Married to Medicine" fans have been critical of the drama they see the women partake in on the show. And they don't think it's a good look for doctors and professional women to have major blowups on television.
Recently, Heavenly had something to say after a viewer was critical of her onscreen behavior.
Click next for the details.