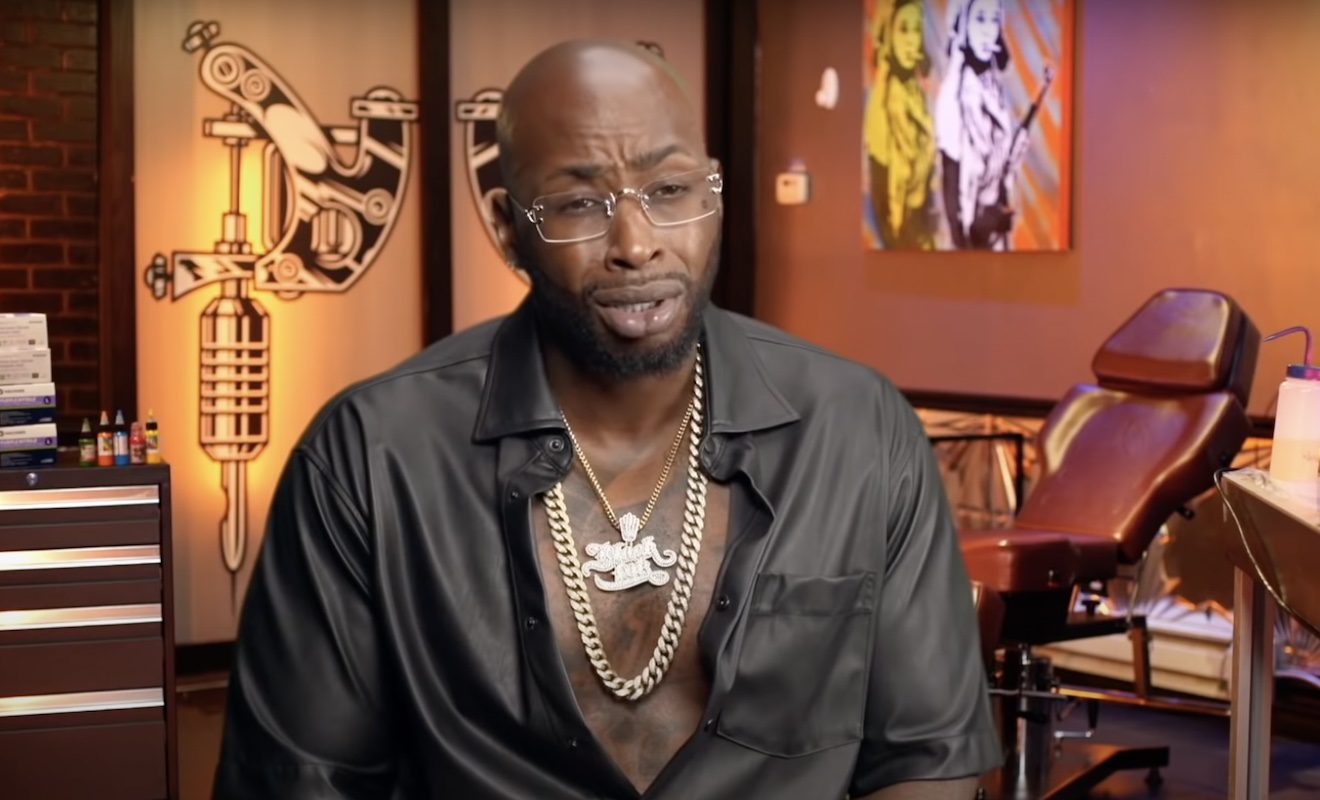 Ceaser has received criticism for the way he's handling his fallout with Cheyenne.
On the previous episode of "Black Ink Crew," Ceaser said he was upset because he learned his press conference came with some unintended consequences. He was told that it violated a restraining order. And he is not allowed to contact his daughter Cheyenne or tell anyone else to contact her for him. This comes after Cheyenne accused Ceaser of abusing her on social media.
Ceaser has denied getting violent with Cheyenne. And he said he planned to sue Cheyenne's mother Crystal because she told her social media followers that she believes Cheyenne told the truth.
To make matters even worse, Cheyenne also clashed with Ceaser's girlfriend Suzette. At the height of their feud, Cheyenne accused Suzette of having videos of P*rnhub. Suzette clapped back with accusations about Cheyenne's s*x life.
Some fans of the show have been very critical of Ceaser and Suzette now that everything has unfolded. So has Teddy. He told Ceaser that Suzette was wrong to respond to Cheyenne the way she did. And he didn't think the press conference or threat of a lawsuit was the best way for Ceaser to handle things.
On the upcoming episode, some interesting moments will unfold.
Suzette gets upset after Ceaser accuses her of not being there for him after things fell apart with Cheyenne.
In one scene of the preview, "Black Ink Crew Chicago" alum Van makes an appearance. He pops up at Ceaser's shop. The men run a shop together in Houston now.
During a green screen interview, Van says, "You know since I left the Chicago people, it has led me to be in a better space."
After Donna's firing, Alex tells Spyder he thought about leaving, "Basically, she was my voice. She wanted me to keep it real. I was gonna leave Black Ink."
Ceaser and Suzette clash because Suzette feels Ceaser should have been more enthusiastic about going to Columbia with her to get reconstructive surgery. And Ceaser doesn't think Suzette was supportive enough after his fallout with Cheyenne.
In the scene, he says, "I was losing my d*mn child." Suzette responds, "Don't sit here and say I didn't care about what you was going through."
But Ceaser refused to back down, "All you had to do was sit here and holler at me. You didn't."
Suzette questions Ceaser's loyalty, "How are you here for somebody…"
And Ceaser isn't having it, "I'm always there."
At this point, Suzette is fed up, "I needed your emotional support!" And Ceaser says he's been providing, "I'm a provider! That's what I did!" But Suzette wants more than that, "Learn how to be emotional! That ain't a f*cking relationship!"
View this post on Instagram